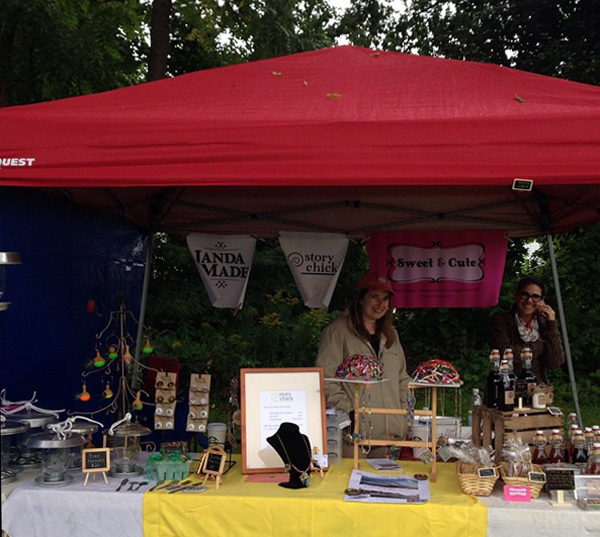 Storychick (Aprille), Sweet & Cute (Tina) and JandaMade (me) banded together and peddled our wares at the North Winton Village Festival of the Arts today.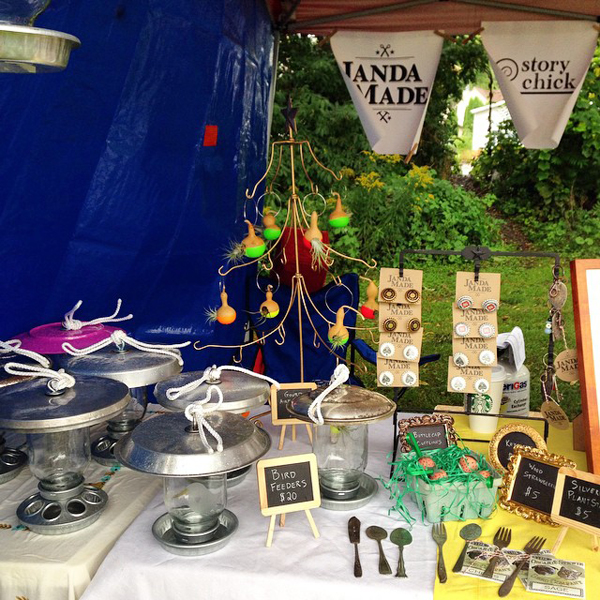 The JandaMade spread.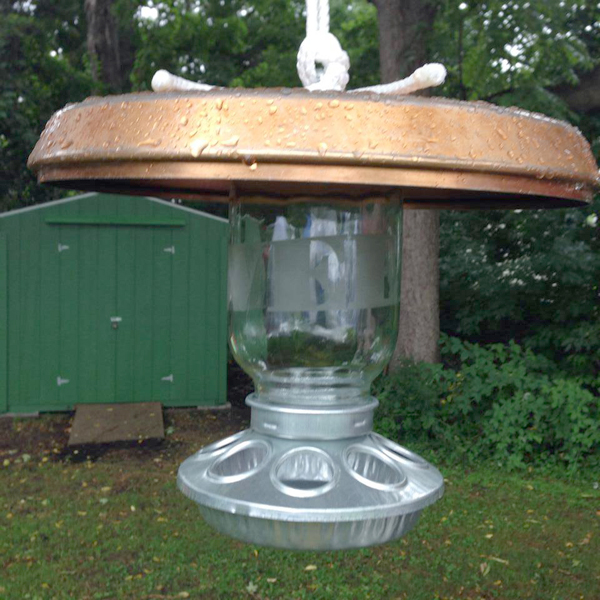 I had a new batch of mason jar bird feeders to sell.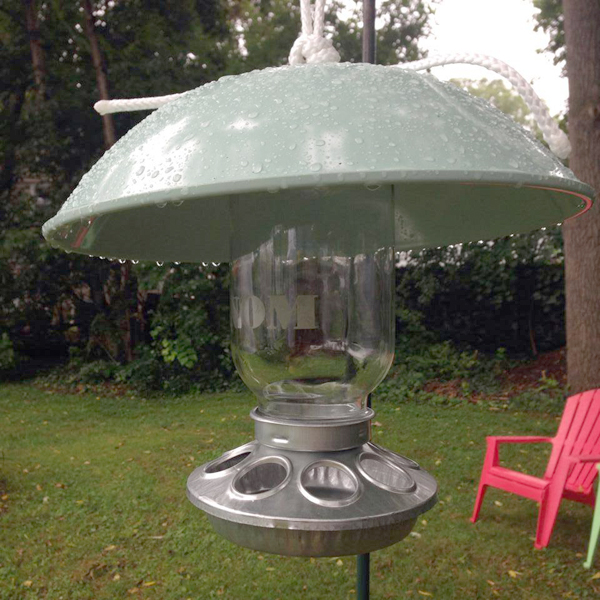 I tried some new covers using melamine bowls instead of pot lids.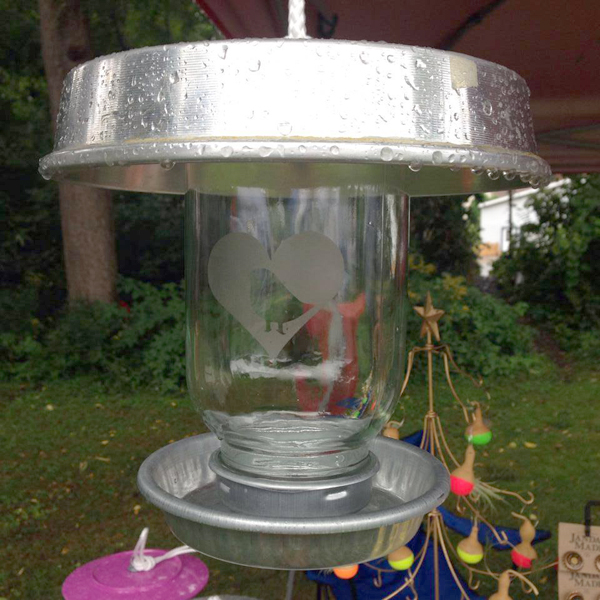 Also with slightly different bottoms.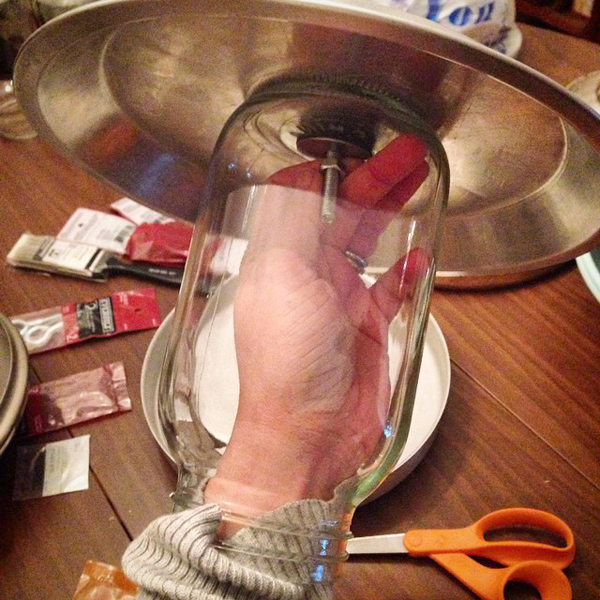 I have a skillset that makes me especially suited to making mason jar bird feeders. My hand fits inside the jars.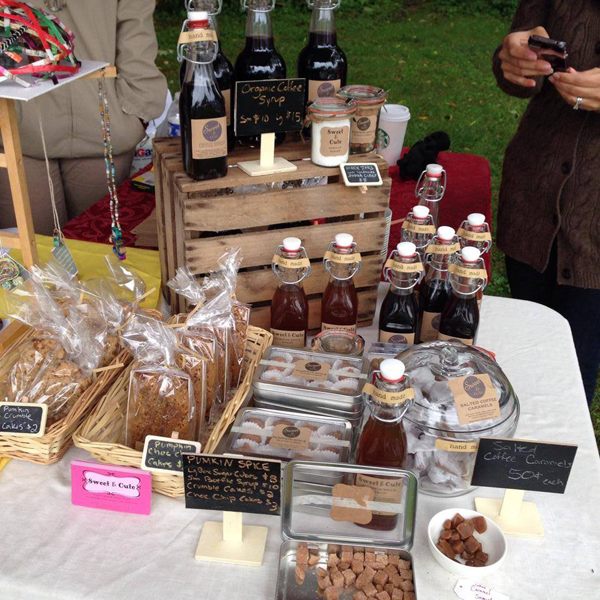 Sweet & Cute goodies such as coffee syrup and pumpkin spice sugar cubes.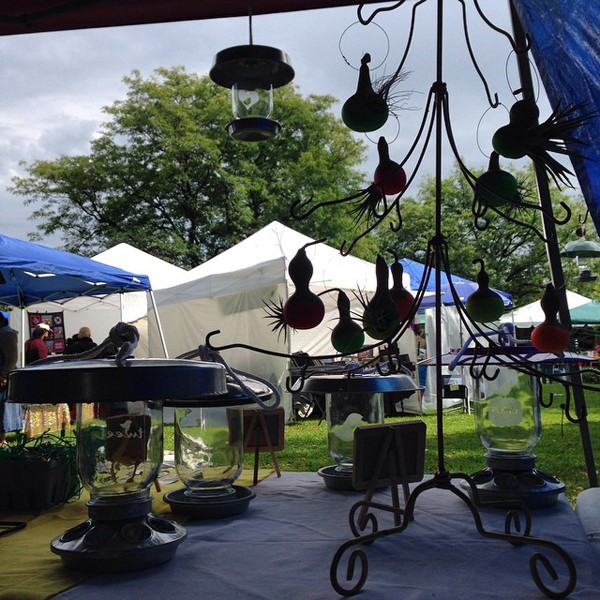 The day turned out to be unseasonably cold and rainy but Aaron saved our butts by bringing us a propane heater. There were a few moments of sunshine here and there.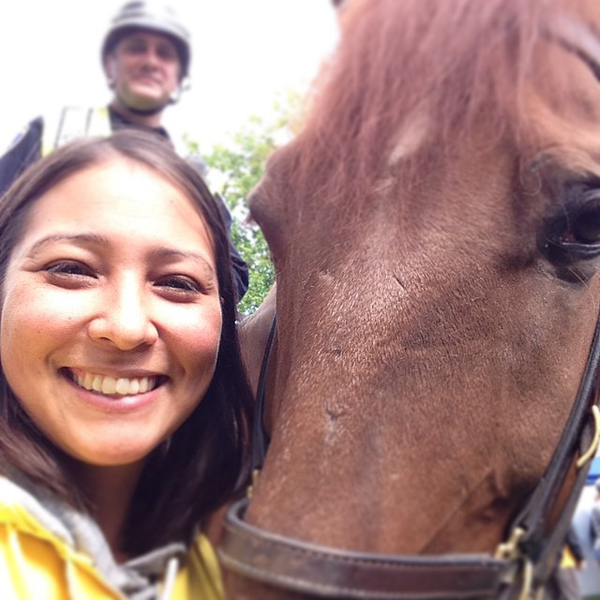 Long enough for me to dart out and get a selfie with a patrol horse.
It was a tough day for selling with the weather but I still had fun hanging out with my peeps!