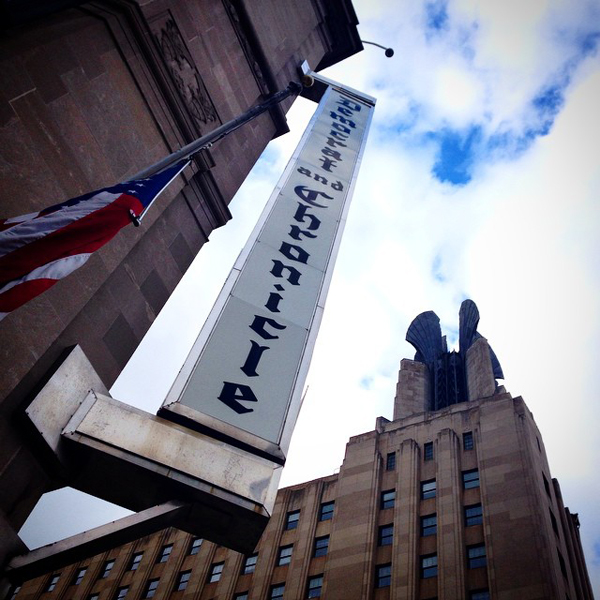 Tonight Aaron, Liz and I went on a downtown tour of Rochester called ROC360.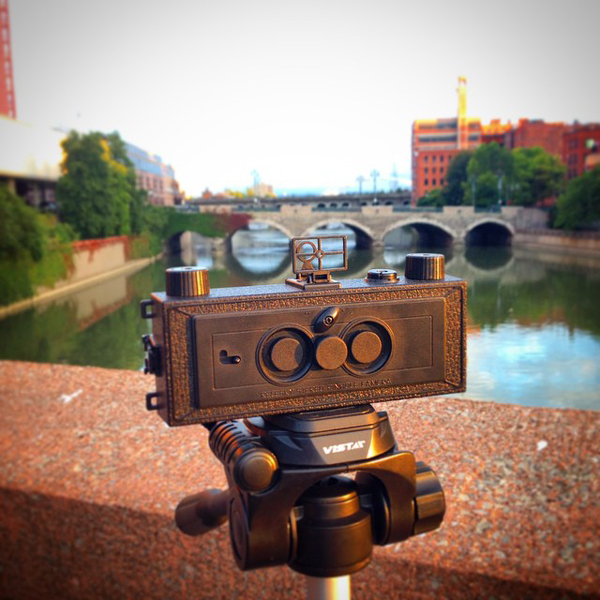 I took the opportunity to shoot some film in the stereo/panoramic pinhole camera around town.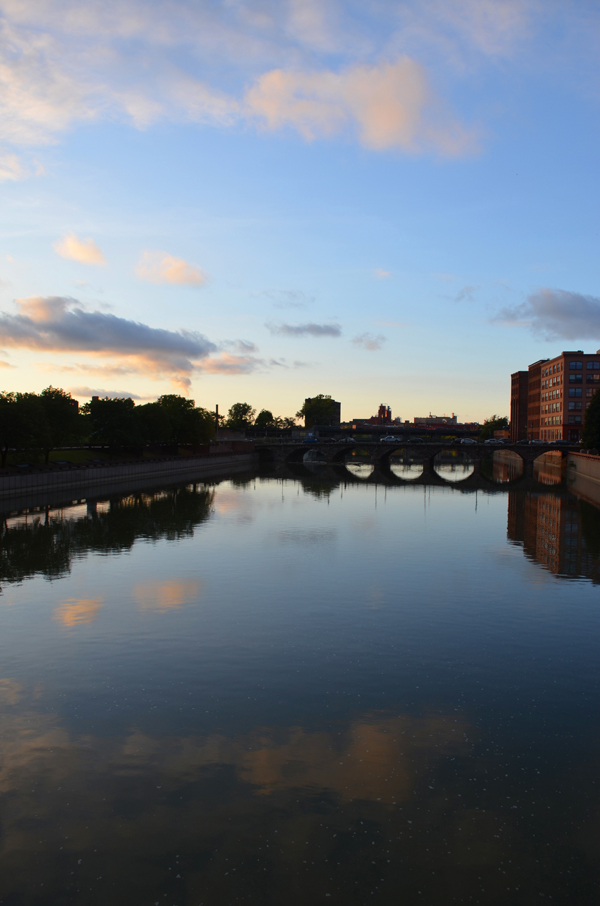 The guides were sharing some interesting information about buildings around town. Unfortunately we were so busy snapping pictures we kept getting left behind.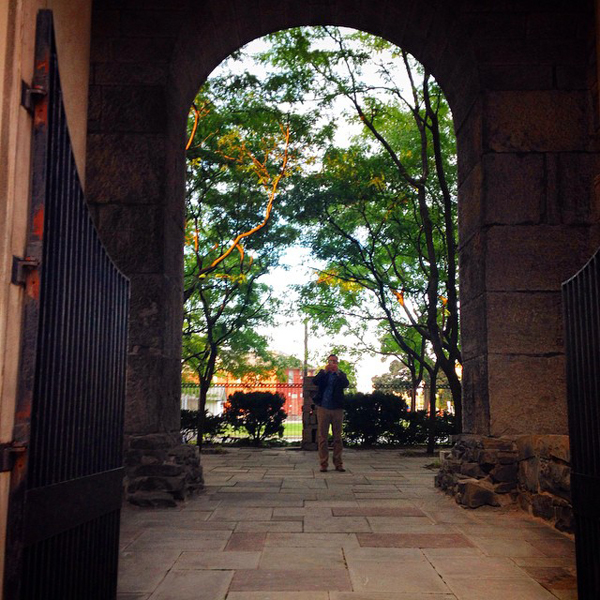 Apparently after I took this shot of Aaron...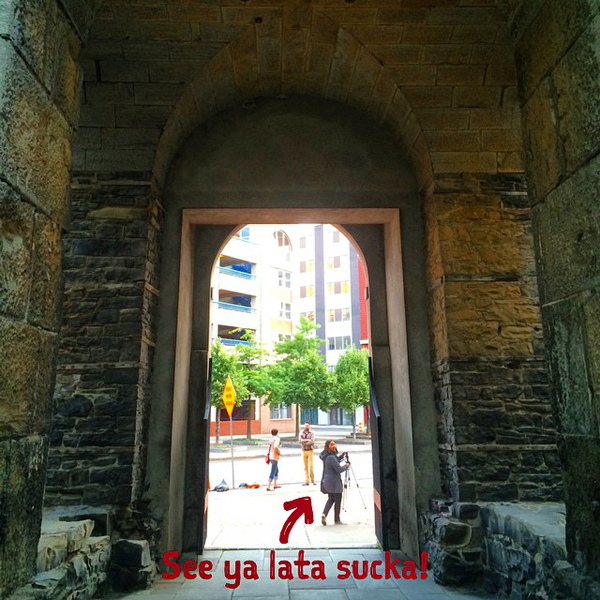 ... I left him in the dust.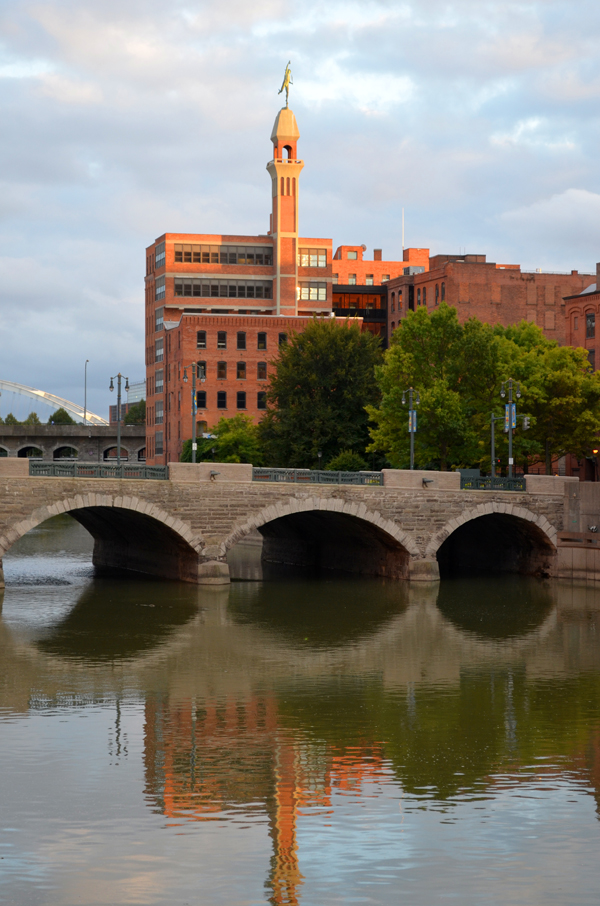 I think it was worth it though. I got some great shots.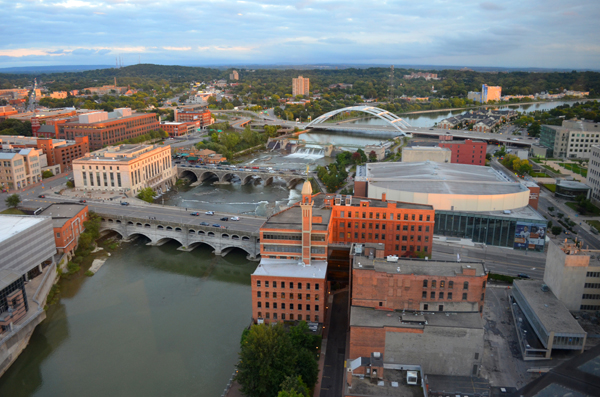 The tour ended on the 21st floor of the First Federal Building. It was once a rotating restaurant called Changing Scene but is now the offices for CloudSmartz.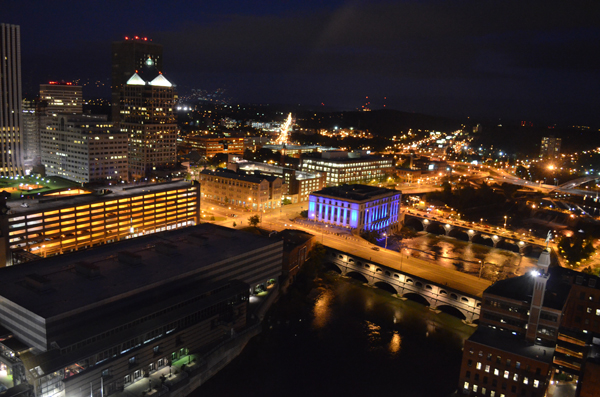 There is a great view of Rochester from up there.
It's nice to have a reason to take some time to walk around downtown and then hang out for a bit chatting with friends and meeting some new people. You can see some of the other photos taken at ROC360 here.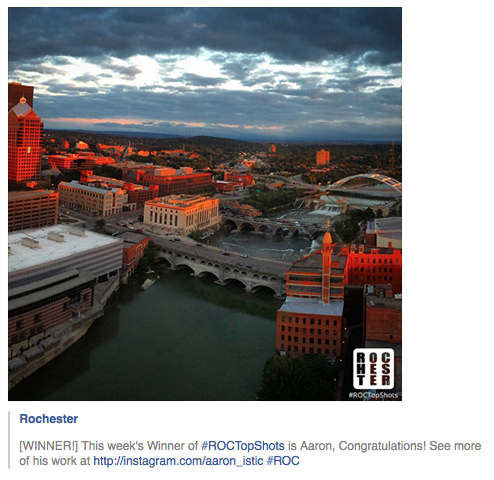 UPDATE: Aaron's picture from ROC360 won #ROCTopShots for the week!