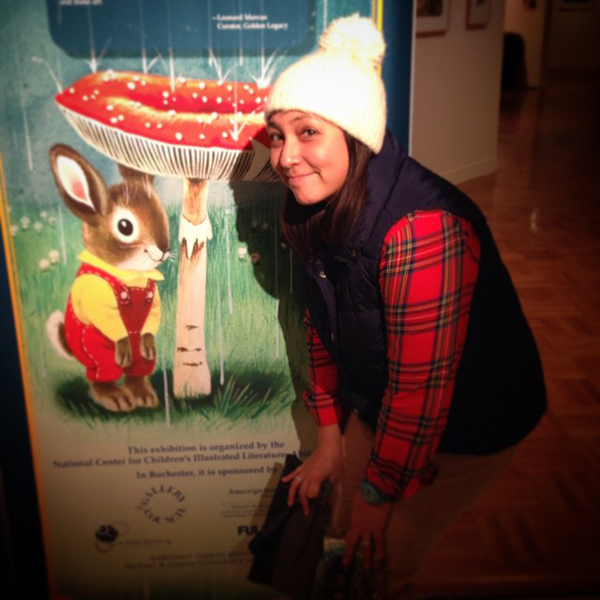 I had been looking forward to seeing the Little Golden Books exhibit at Memorial Art Gallery since I heard there was some of Richard Scarry's work there. He is one of my favorite illustrators.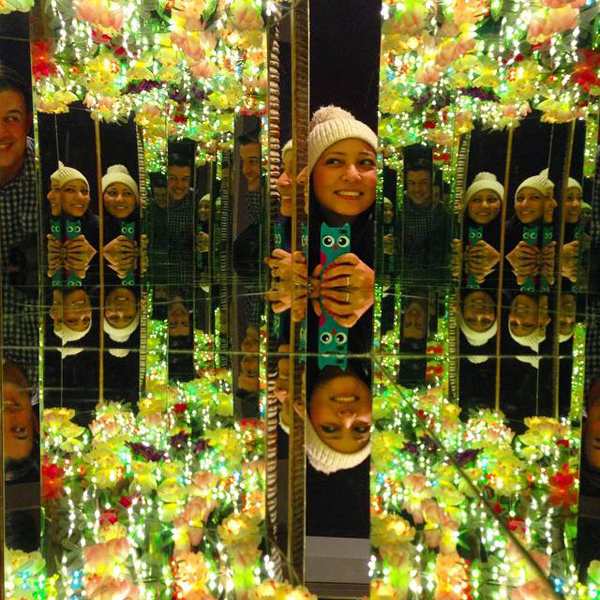 Several of my friends told me it was a great time to visit because there was also the Infinity Boxes exhibit sprinkled throughout the museum also.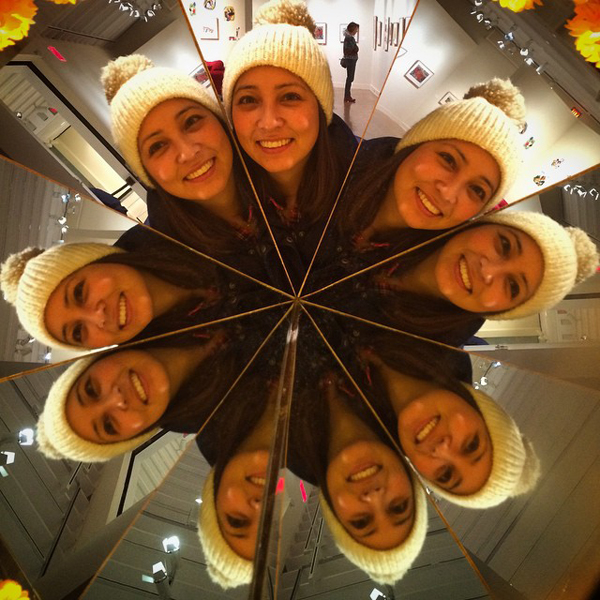 They were right. The Golden Book exhibit was neat to see... the illustrations were so detailed and stylized, but the Infinity Boxes were super cool too.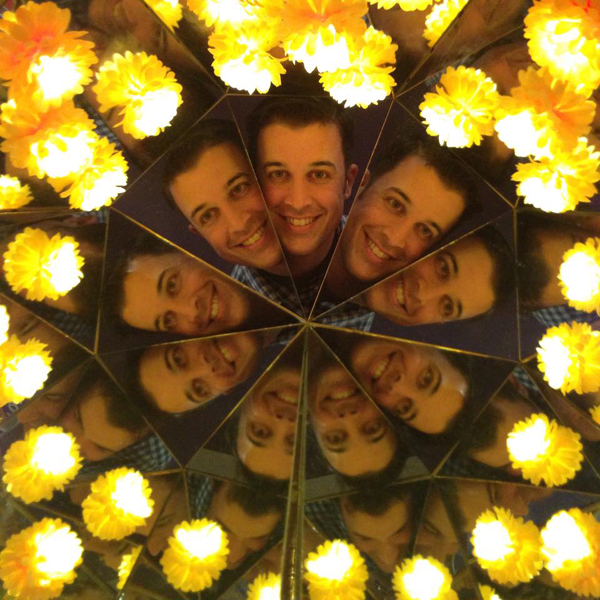 They were so interactive and fascinating to look inside.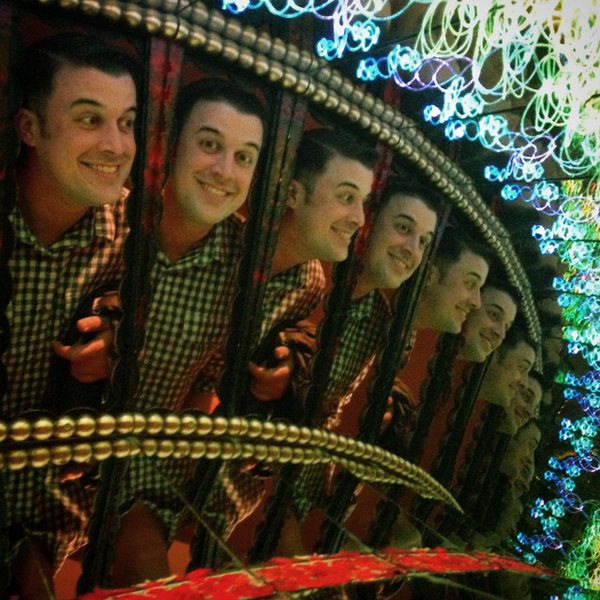 Total selfie material.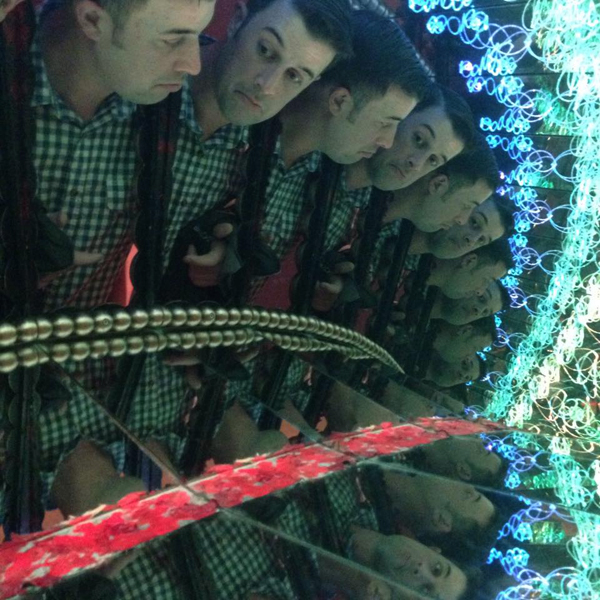 We had a lot of fun looking at them... Aaron to infinity.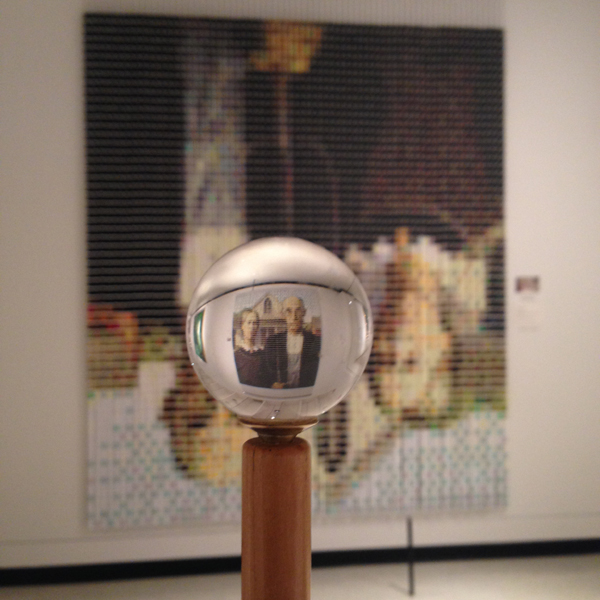 While walking around I had to stop at this piece. Not only is it very cool how you can see the artwork through the little glass sphere, but the large installment is actually made up of different colored spools of thread!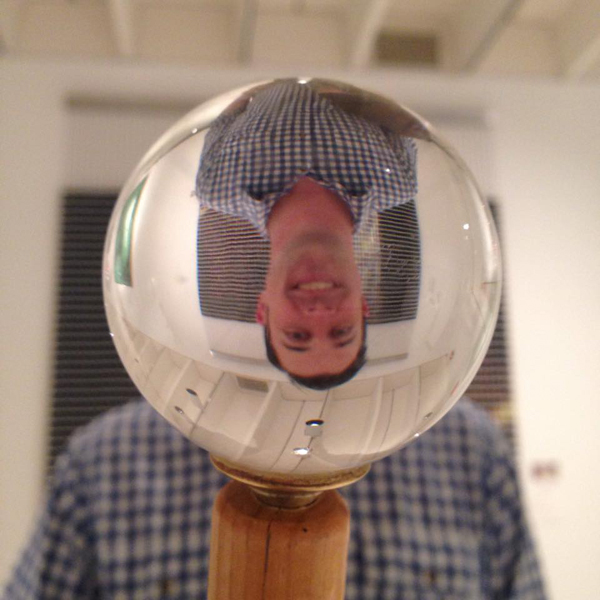 I couldn't resist.