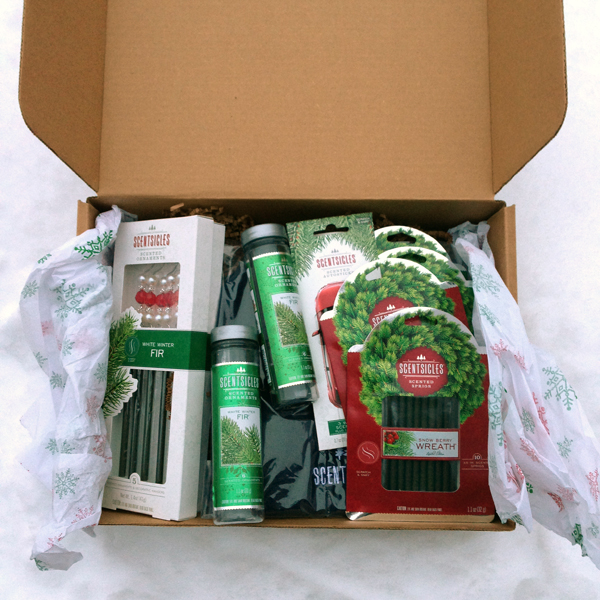 Last year I saw Scentsicles at Target and brought a tube home. We always have a live tree but Aaron loves the smell of pine. They make it smell like Christmas. We even had them in the car and used the all winter. I was pretty excited when Environscent sent me a box of Scentsicle products to try... and to share!
Here is what came in the box.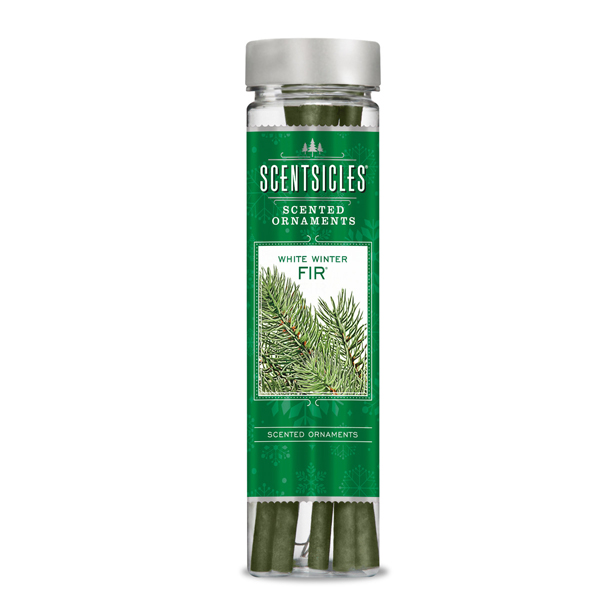 These classic Scentsicles can be used anywhere. Enviroscent, the company that makes them was founded by a former Primate Zoologist at NASA. That's some scent science!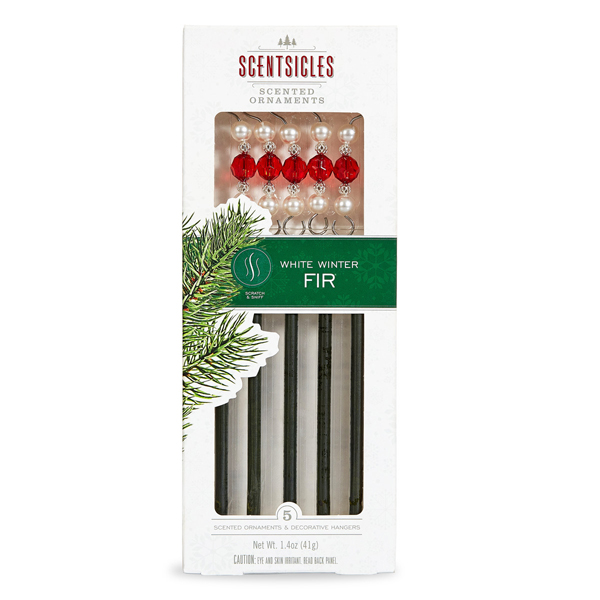 These Scentsicles have decorative beads so you can hang them right on the tree like an ornament.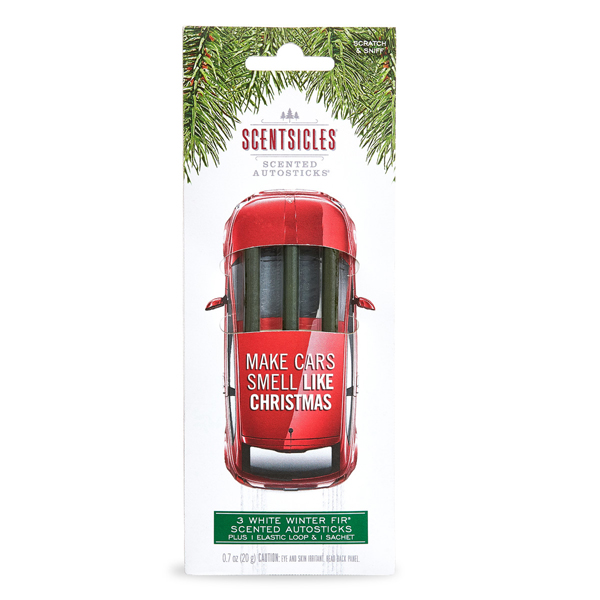 These autosticks come with loops and sachet perfect for using them in your car.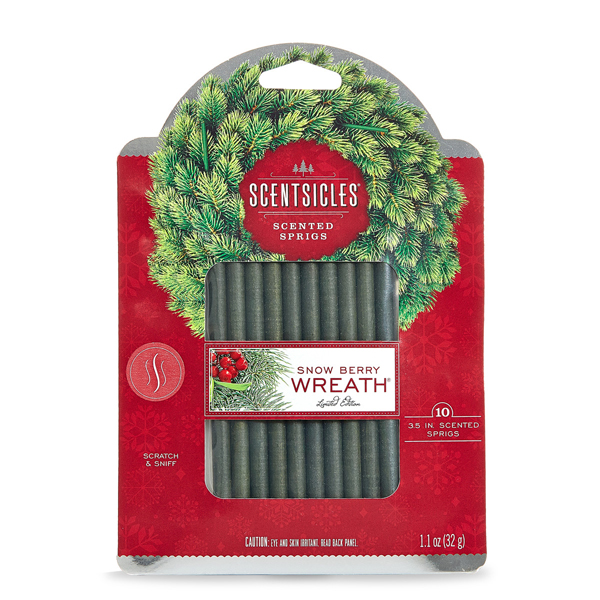 Wreath Scentsicles are shorter so you can tuck them into your holiday wreath.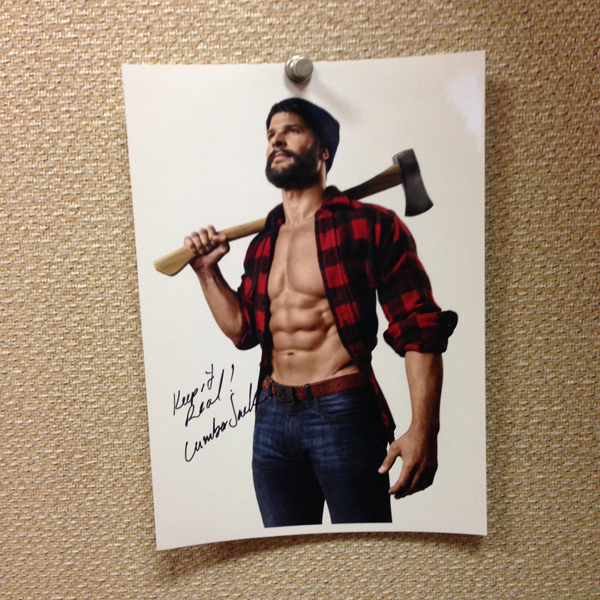 There were also Scentsicle lumberjack caps and a signed photo of the Scentsicle lumberjack. Have you seen him in the commercials?
You can follow Scentsicle on social media on Facebook | Twitter | Instagram |Pinterest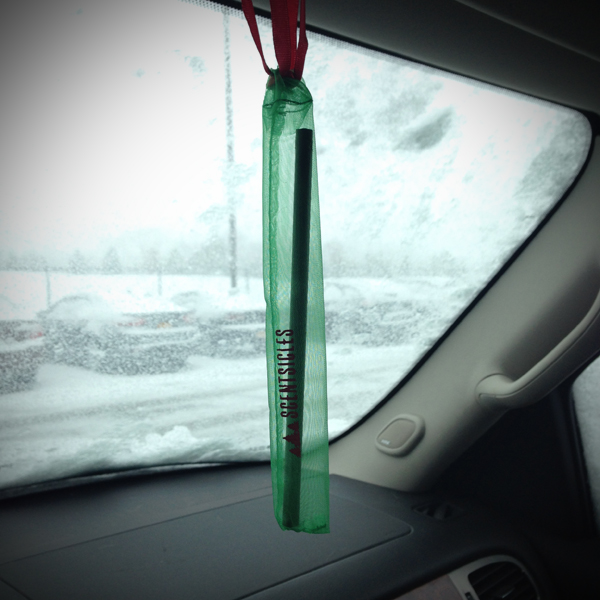 I love the autosticks kit. Everytime I hop in the car, the pine scent wooshes out of the car. I love it and I'd like to share the goodies with a lucky winner! Enter for a chance to win one of each of the scentsicle products pictured above. You have until Tuesday, December 16 at midnight to enter. Just leave a blog comment about how you would use Scentsicles to brighten your holiday and I will randomly choose a winner.