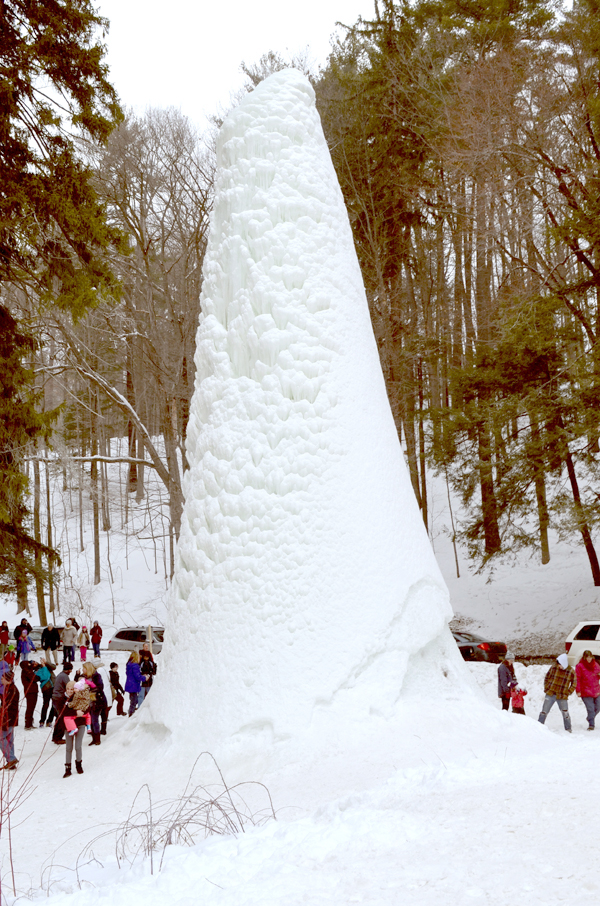 The temperature actually rose out of the single digits and I am finally feeling better from my cold so we took a little road trip. We went to the Glen Iris Inn at Letchworth Park to see the Ice Volcano.
The Ice Volcano was formed during the freezing temperatures from a man-made fountain inthe middle of a pond in front of the Inn. Park founder William Prior Letchworth built the fountain in 1860 and it shoots water 30 to 40 feet in the air.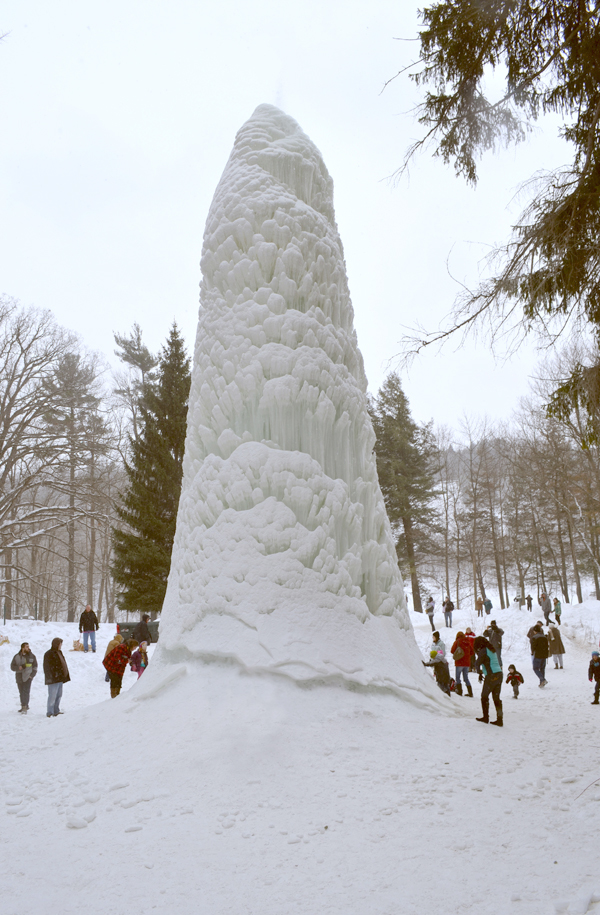 The Ice Volcano grew to be 53 feet high and 84 feet in circumfirence as the last offical measurement recorded. It's a record size for the fountain.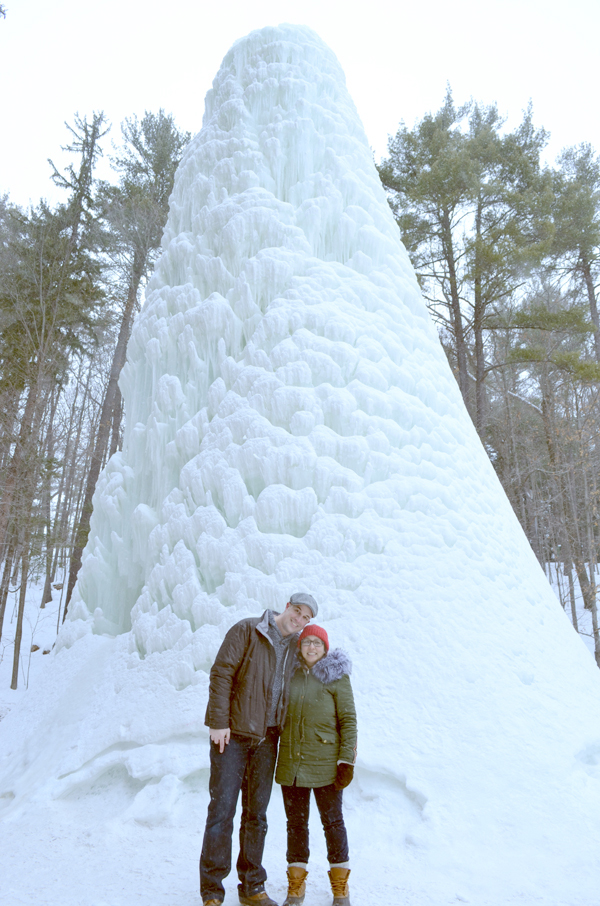 The Ice Volcano got national attentiona as it was picked up by USA Today, the Today Show and Mashable.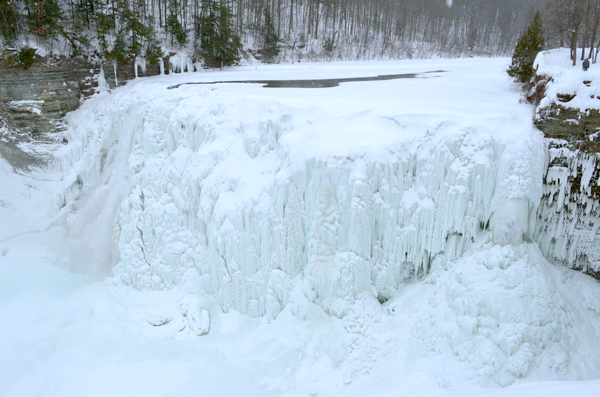 While we were there we went to check out the Middle Falls. It was almost totally iced over.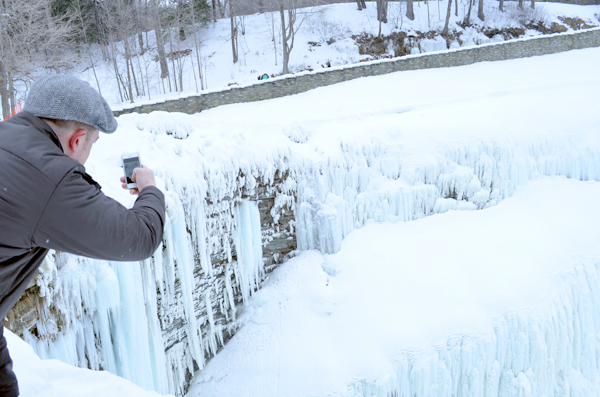 Aaron leans in to get a better shot.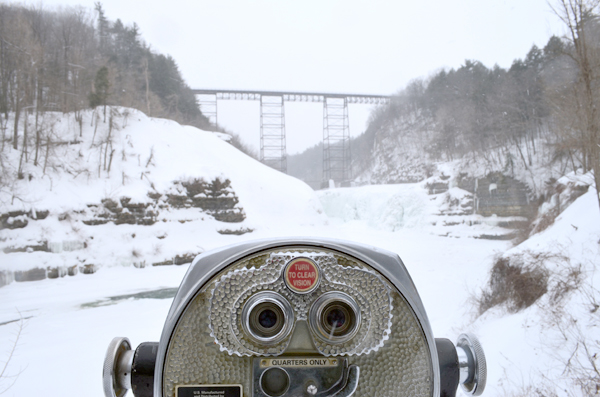 We hiked up a bit to look at Upper Falls.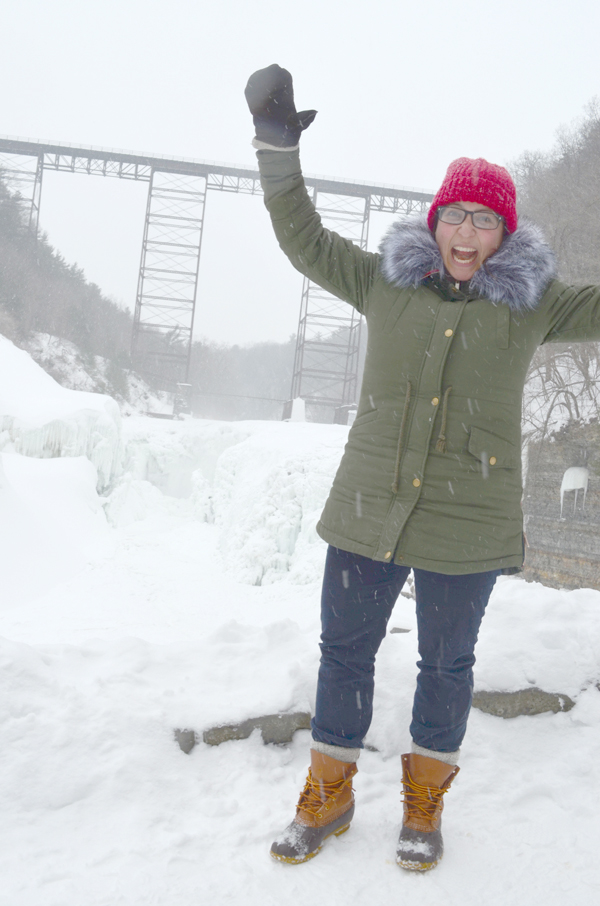 It just felt good to get outside for awhile.