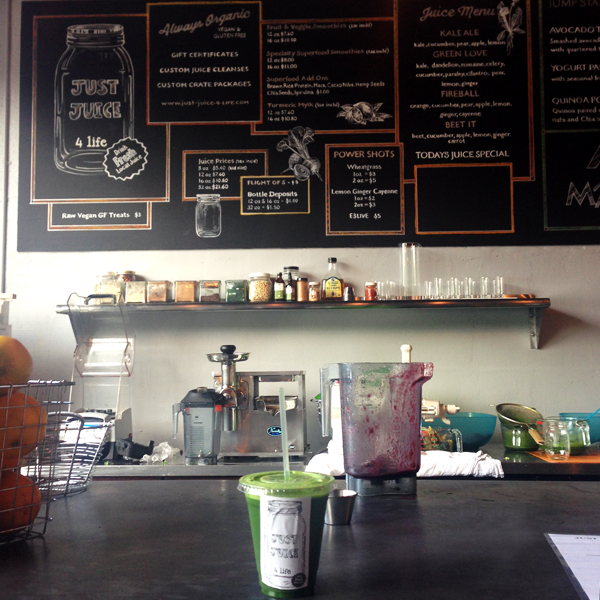 I am a big juice fan. But sometimes I don't feel like cleaning my juicer, in which case I am a fan of Just Juice 4 Life. This lil juice bar got even better with a move to University Ave. Now there is lots of parking and it's so easy to stop in to grab a juice.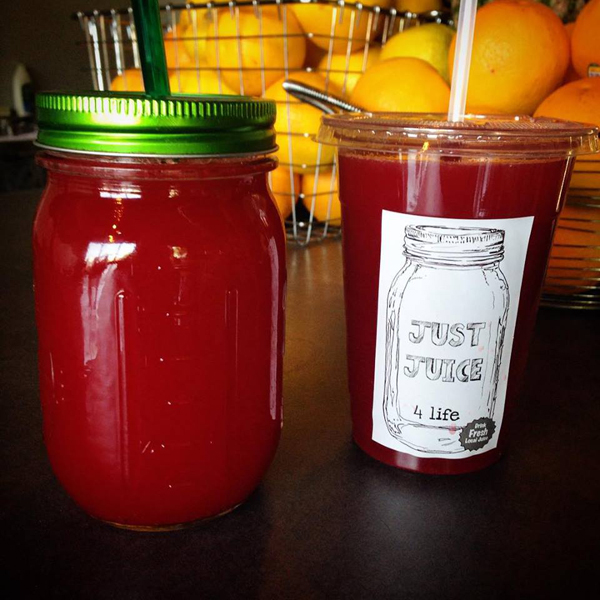 Like how we stopped for this summer refresher - Melonade, a combo of watermelon, cucumber, pear, and lemon.
They make smoothies too and can be found at the Brighton Market on Sundays.