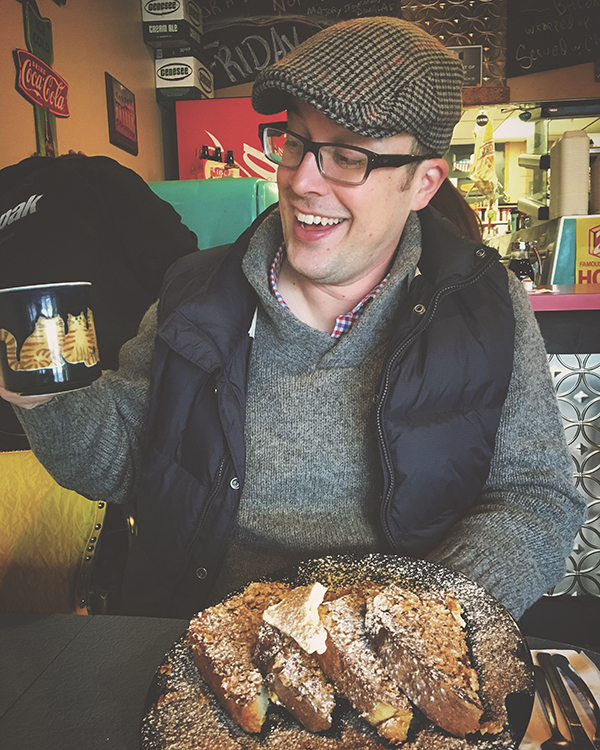 I am constantly on the lookout for new dining opportunities. The Rochester Yelp email has become a good source. Last week they featured some breakfast spots, two of which we haven't tried.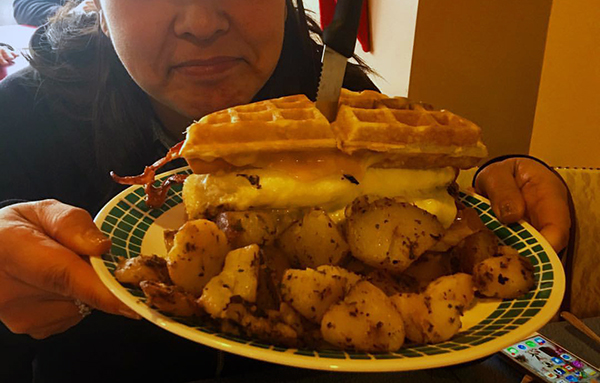 For brunch this weekend we toddled off to Shmeg's Restaurant on the west side. We don't get to the west side often so I was excited to try something new. Aaron got the Mick Toast which is french toast coated in corn flakes and I had a Wafflopolous which is a breakfast sandwich made with waffles. I needed a nap after that.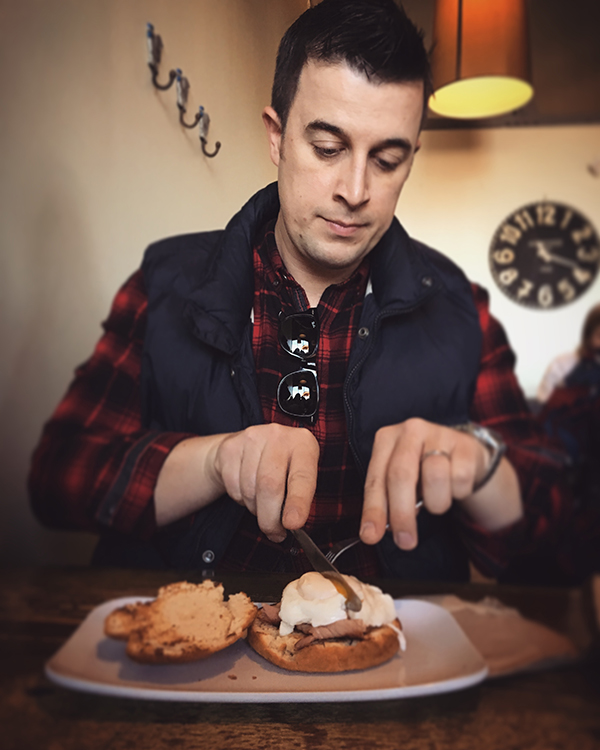 It's nice to go back to tried and true spots too. The open face breakfast sandwiches are a good standby. That was our second brunch of the weekend and we got a lot of comments about how we are hard core brunchers.