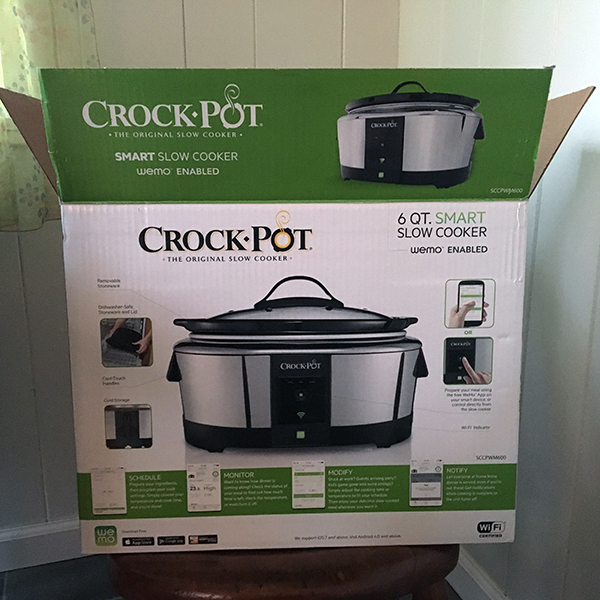 Last year my mom got me the coolest Crock Pot. It is wifi enabled! I connected it to our home wifi and then downloaded the wemo app which allows me to communicate with the Crock Pot remotely. I can schedule the cooking, check in on it, change the settings and get notifications.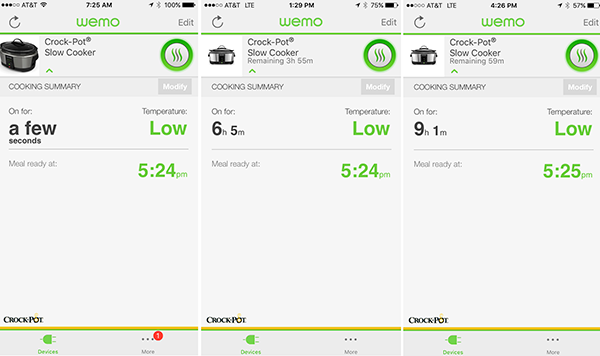 Crock Pot season is here and Aaron was hungry for pot roast so I used a combination of a recipe from my Betty Crocker cookbook and the Crock Pot booklet. You can see how I was able to check in on the pot roast during the day. Aaron kept texting me - "How is the pot roast?!"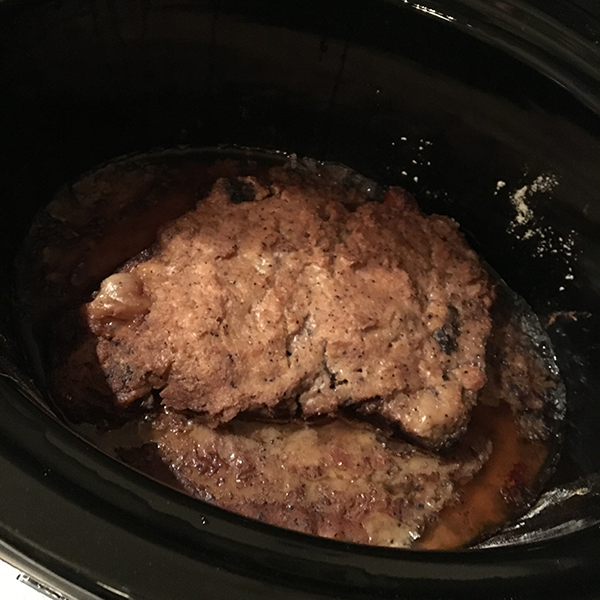 The pot roast was perfect when I got home. What you see here is the topping of spices and horseradish on top.
I am hooked! There are lots of recipes on the Crock Pot website that I can't wait to try.
Beef stew | Slow cooker lasagna | Cheesy Jalapeno Chicken Burritos | Easy Italian Sausage Scramble | Slow Cooker Apple Oatmeal | Cinnamon Swirl French Toast Casserole