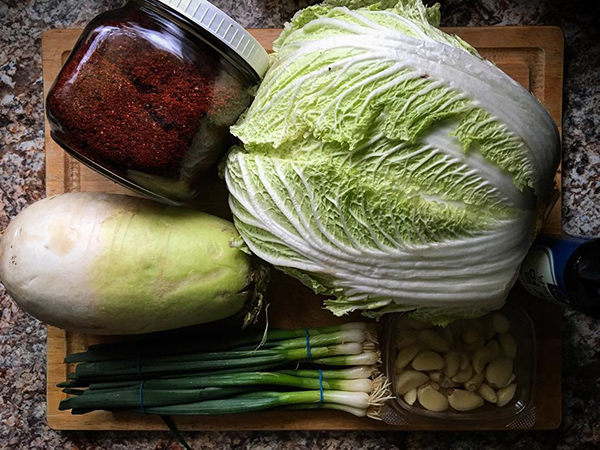 After seeing all the Korean food at The Cubroom yesterday, I had a hankering for some kimchee. Aaron and I picked up a few supplies and make a batch at home.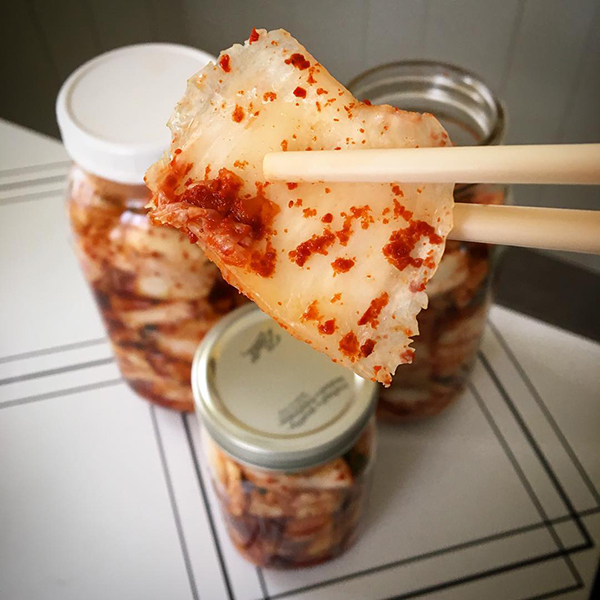 Actually we made a lot. I need a bunch of recipe ideas for using up kimchee.
Here is the recipe from when my mom first taught me how to make kimchee.