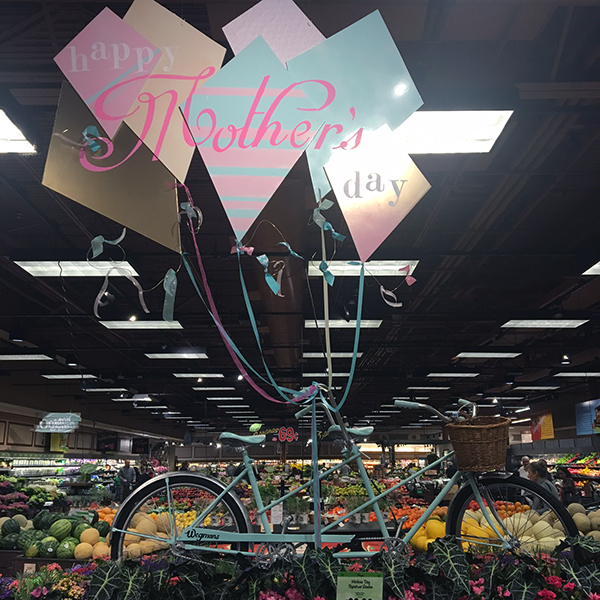 Look at this Wegmans display for Mother's Day! They are killing it. A baby blue tandem bike with the Wegmans logo? Too stinkin' cute.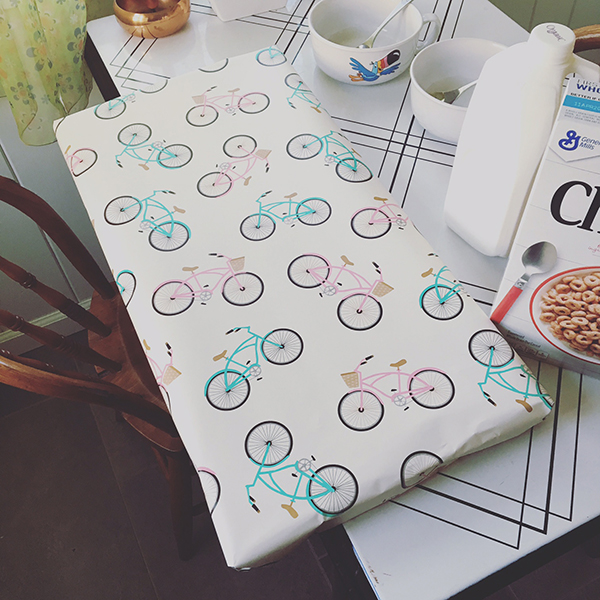 Of course I love a good bike theme. Birthday week has begun and it's kicked off with a bike theme. Aaron found this super cute bike wrapping paper.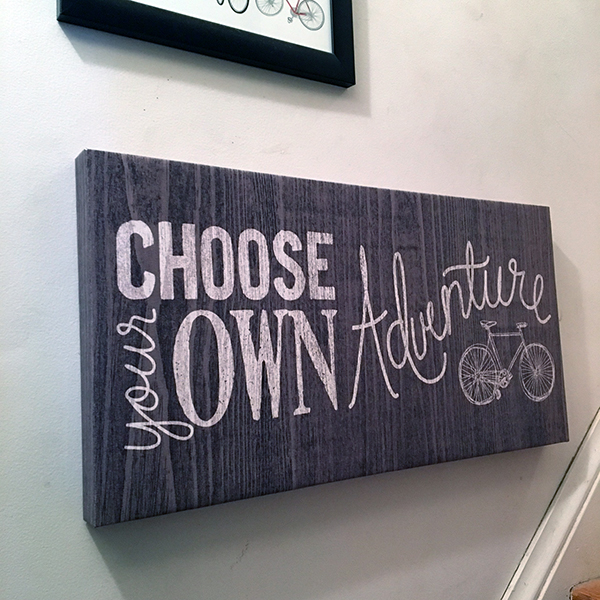 And inside was a bike canvas. Perfect for our second staircase which is hung with all bike art!