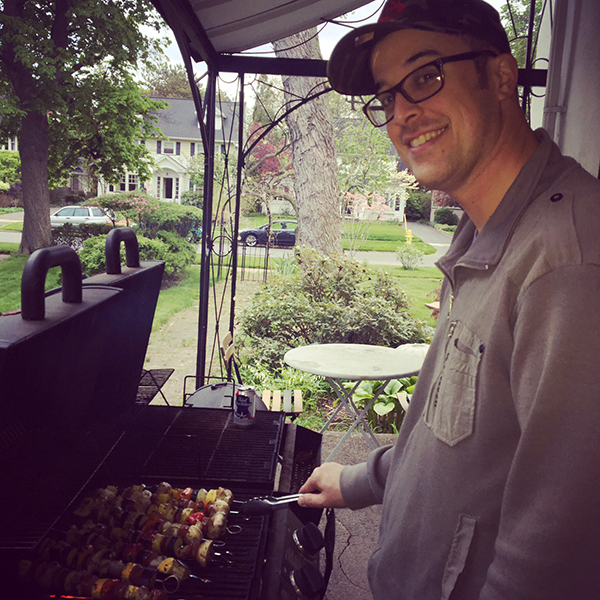 It's still a wee bit chilly but that isn't stopping us from grilling.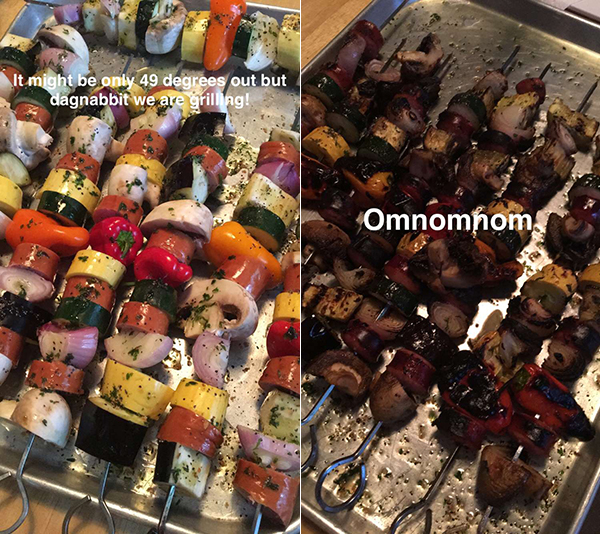 I put these shish kebabs together and Aaron grilled them to perfection. I used kielbasa, shallots, mushrooms, squash, eggplant and bell peppers... sprinkled with Wegmans basting oils and steak seasoning.
So good! Note to self! Make this again!