I am so happy that my favorite jewelry designers, Figs & Ginger are doing another Earth Day Giveaway!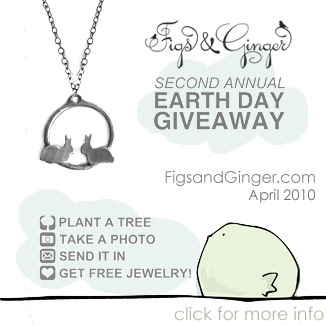 It's almost more than I can stand - being green, a bunny necklace, planting trees... all rolled up into one.
We will definitely be planting lots of trees at our new house so this is great. It's so easy - plant a tree, send in your photo and get a free necklace!
Here is another video that you just have to watch. Being green - if a pug can do it... you can do it.
Happy Earth Day everyone!