He was BORRRRRN in the USAAAAA! He's the Boss! (sorry I couldn't resist!)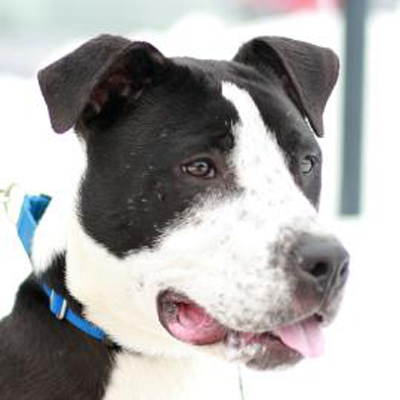 Boss is a 2-year-old male pit bull mix was brought to Lollypop Farm because his owner was moving and couldn't bring him along. He weighs about 55 pounds. Boss is a strong guy who loves to run and play. He loves treats, too! Boss would love an active owner and he would make a great jogging partner! He would be happiest in a home without kids under 12 and needs to meet any dogs in the household before adoption to make sure they'll be buddies. Boss needs to be signed up for obedience training with his new owner, and you'll get a discount on your first class at Lollypop Farm!
PS - Abby is still available too!