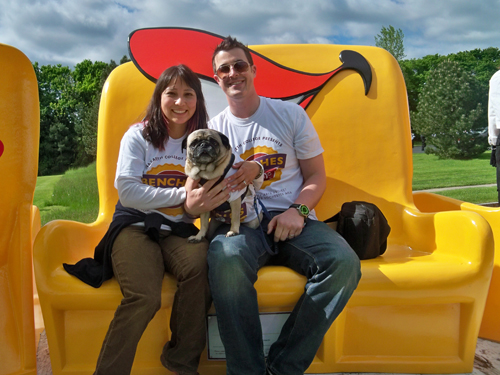 Aaron, Oscar and I got to be in the Lilac Parade this year! We rode on one of the Kodak smile benches made for Benches on Parade.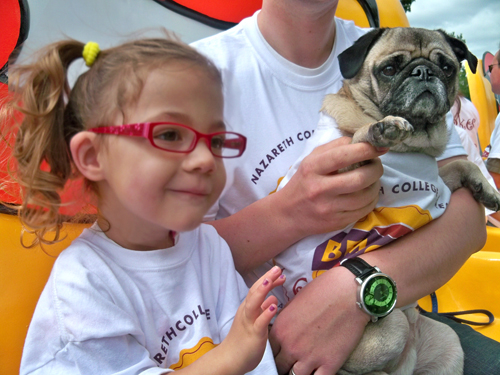 At first Lauren decided she wanted to ride on our bench - really upping our cute factor with her AND a pug in a tshirt. Yes, I cut up an adult tshirt and made him a dog shirt)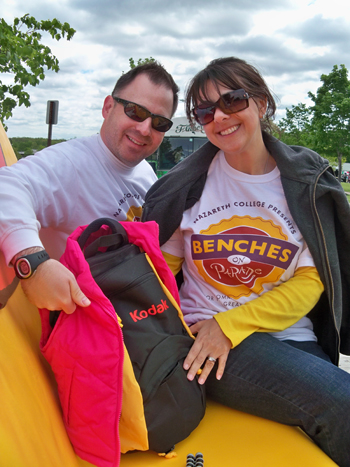 We thought Chuck and Tina would have to pose with a back pack dressed as a kid.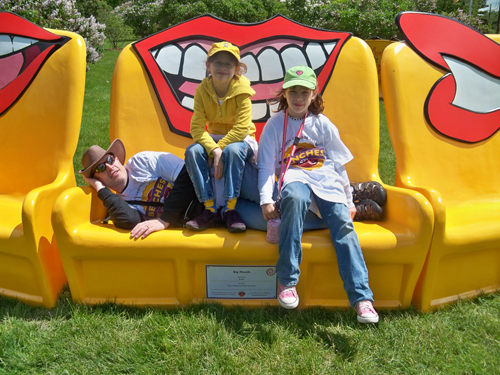 Joel and two of his girls were there too. It was a great parade. Oscar enjoyed waving at the fans. Really you could throw 20 pugs on a float and be done - he seemed to be all they noticed.
You can see the Kodak benches at the Lilac Festival arranged in the world's biggest smile!
Been in a parade - can cross that off my list!