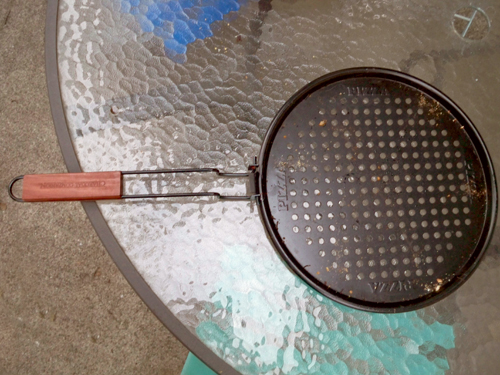 Our new thing is making pizza on the grill. What started it was this pizza grill pan I got at Wegmans. It's like a typical pizza pan but with a handle to help you get it on and off the grill.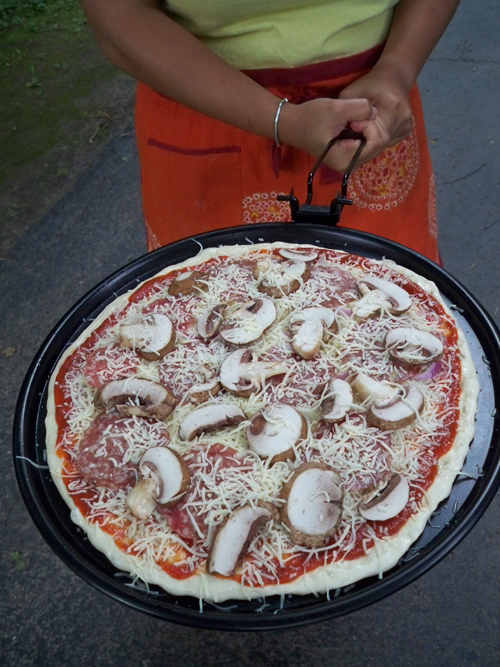 We like to make a salami, red onion and mushroom pizza.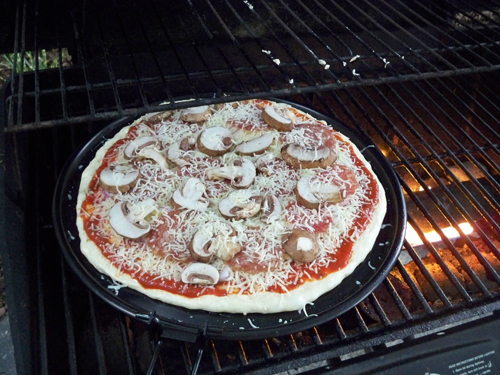 You just pop the entire thing on the grill. I have heard that you can also put a pizza stone on the grill or some people put the pizza right on the grill bars!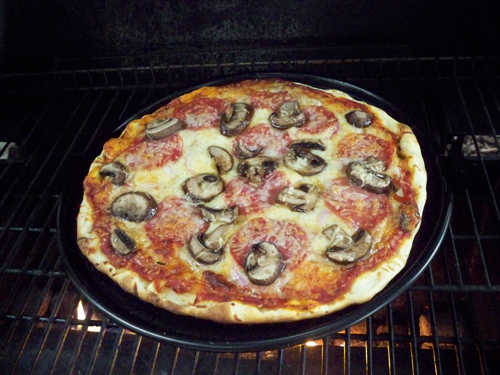 I love it because it makes a really crispy crust.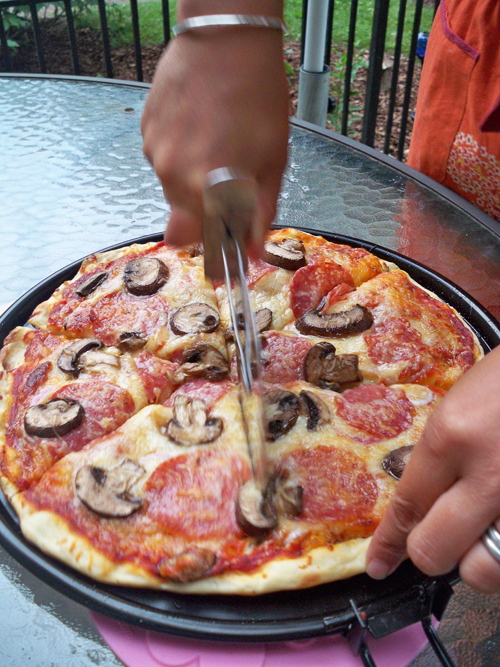 Nom nom.