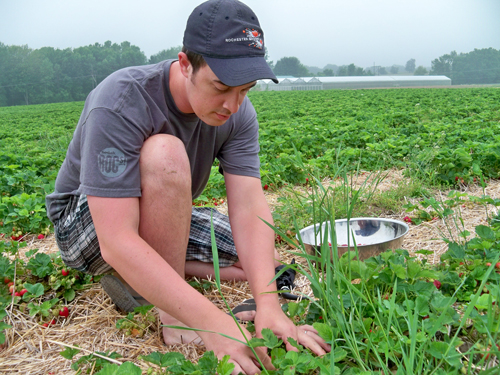 It's strawberry season and we headed out to the fields to pick some for eating and baking.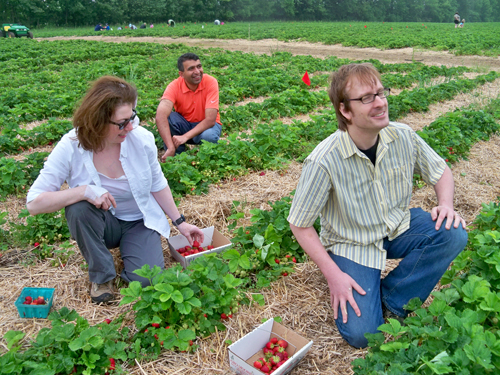 We had a few friends join us.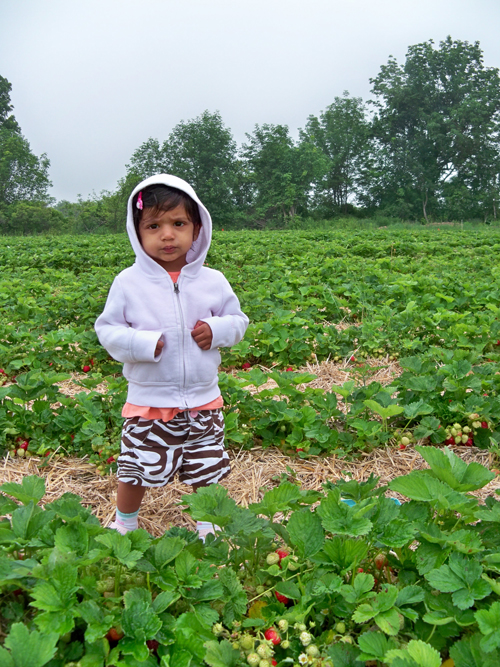 And one strawberry squisher.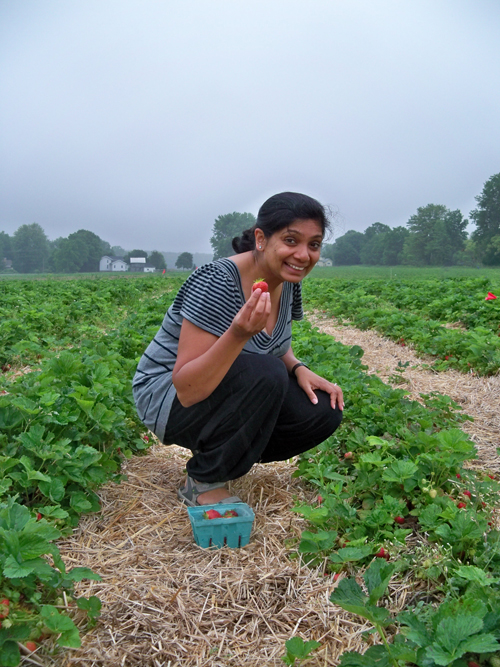 It was overcast and drizzly but we stuck it out.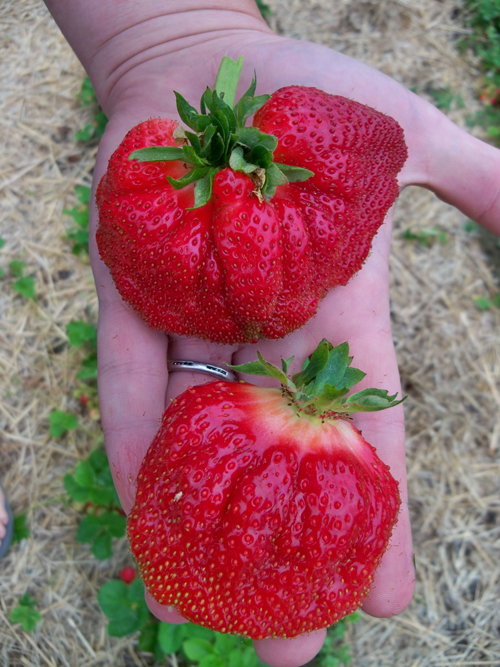 Aaron has a knack for finding the monster berries.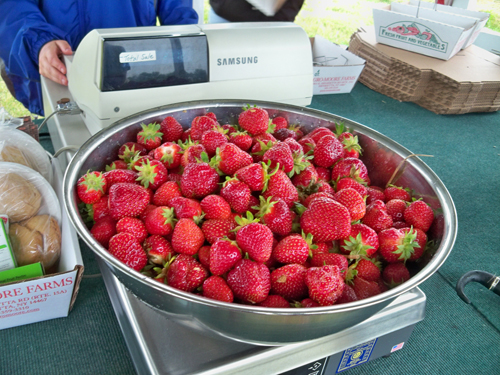 We picked 9 quarts... I see lots of strawberry shortcake in our future.