This is how things go for me. I spy a box of gallon jars in my mom's basement. I get a bright idea to make a terrarium. I take all nine jars. Yes. i am making nine terrarriums. Here are the first two.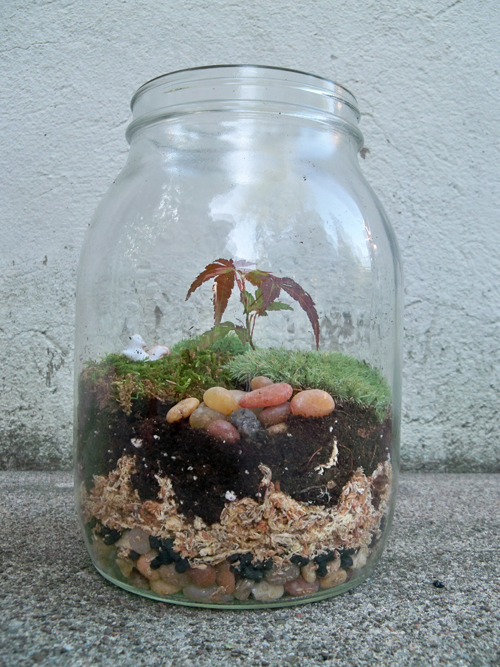 My grandma gave me the wee little Japanese maple tree for this terrarium. It was a little taller so I had to have the jar standing up.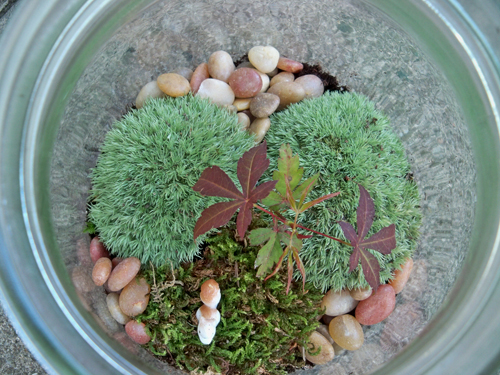 I got the moss up in the mountains when I was home in PA.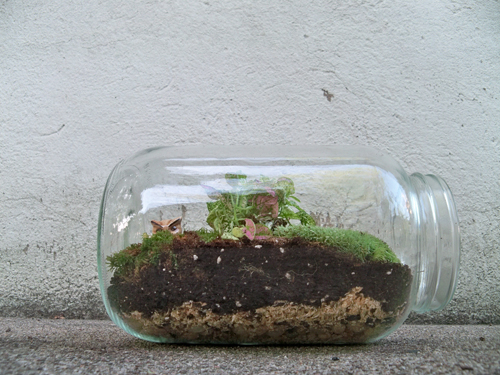 The second one i was able to make on it's side.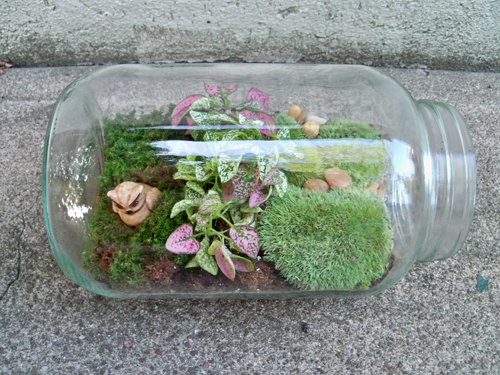 I followed directions online with a layer of pebbles, charcoal and then soil.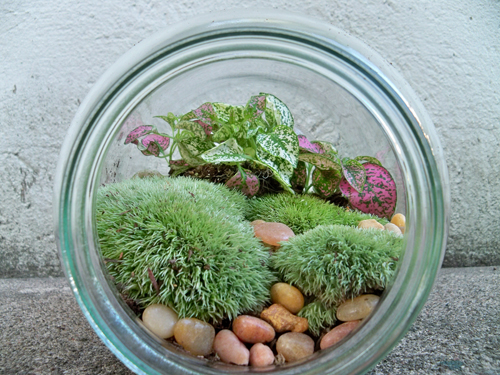 Aaron is going to make me wooden stands for the jars that are on their sides.