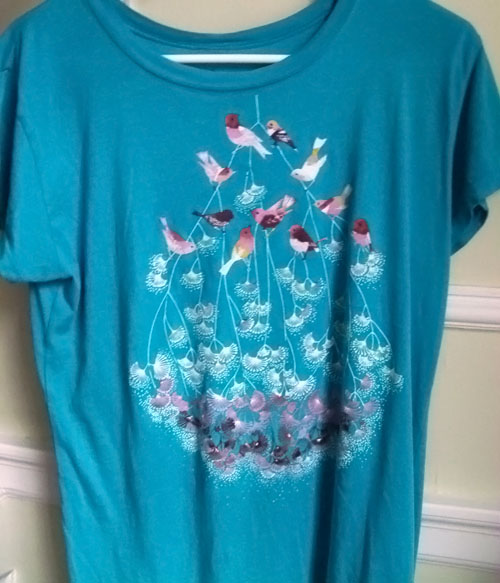 I just got my hair dyed blue. I think it all started with this t-shirt. No wait... it started with the color scheme of Beth and Lisa's wedding... even their getaway car was this shade of blue.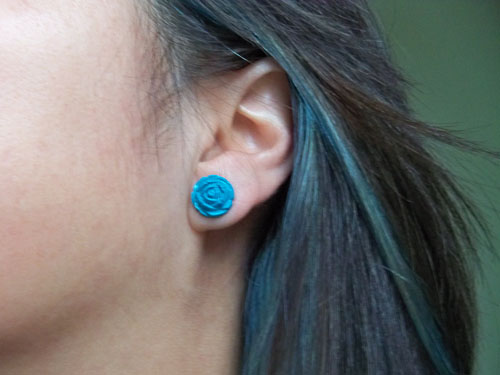 I was due for a refresh of color on my hair awhile ago... started thinking about blue. I just got these earrings in Vegas... blue was on my mind.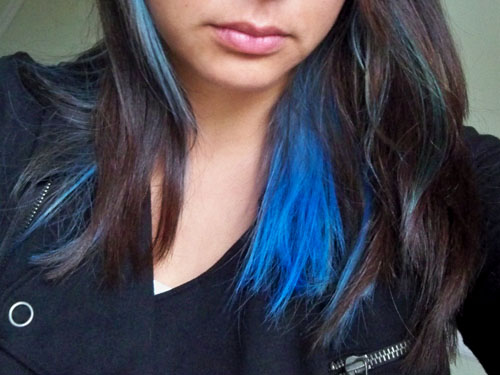 Blue... tahdah!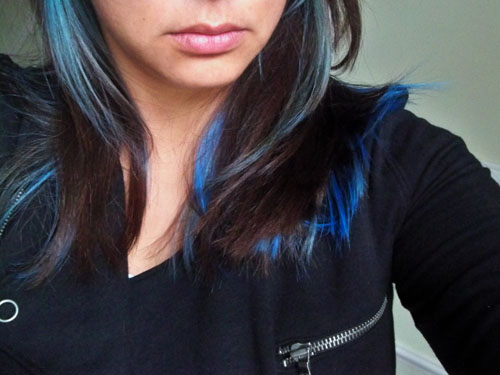 I like it when just a little peeks out.