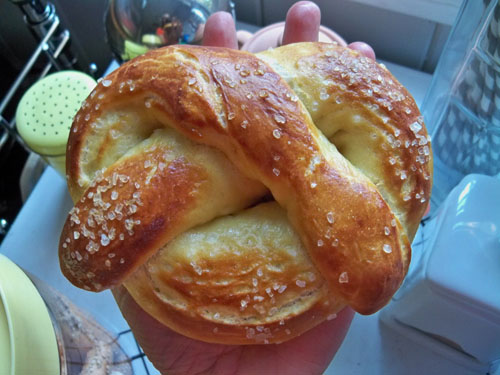 Every fall I mean to make homemade soft pretzels and every year I don't get around to it. This year I was determined.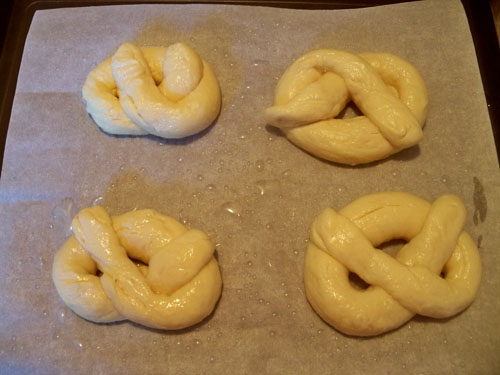 They aren't very hard. I used Alton Brown's recipe because I figured his would be the most scientifically accurate. The magic happens when you boii them in the baking soda water.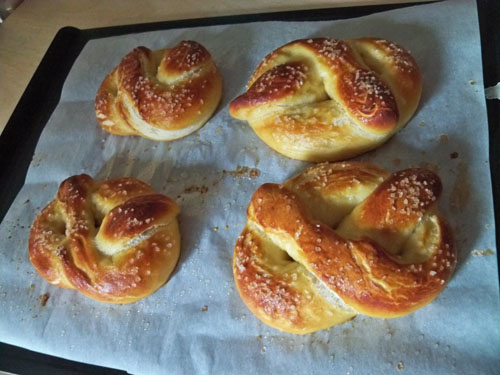 I was happy with how they turned out. They really taste like soft pretzels. Pretty darn good! My pretzel configuration could use some work however.
I think these would make really yummy rolls for sandwiches too!