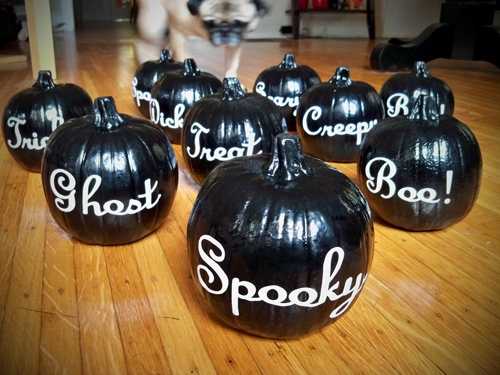 I wanted to make fun favor/place holders for my Halloween dinner party. I was inspired by the halloween decor at Wegmans.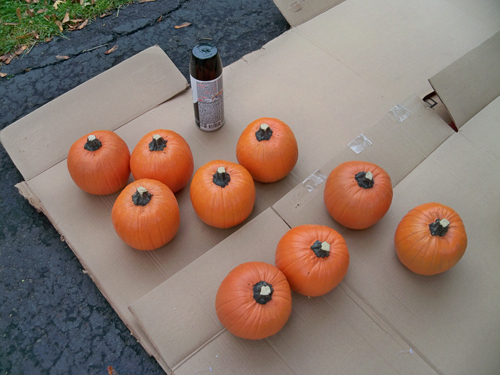 I bought a bunch of the tiny sized faux pumpkins. Luckily they were on a it's-almost-Halloween sale.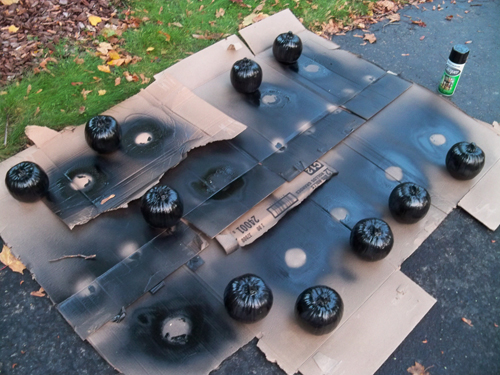 I gave them all several coats of black paint. I discovered pretty quickly, it's hard to paint something bright orange a solid black.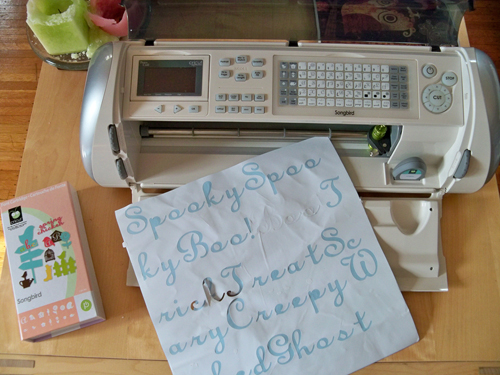 I quizzed Aaron for spooky Halloweenish words and then cut them out using my Cricut and white vinyl adhesive.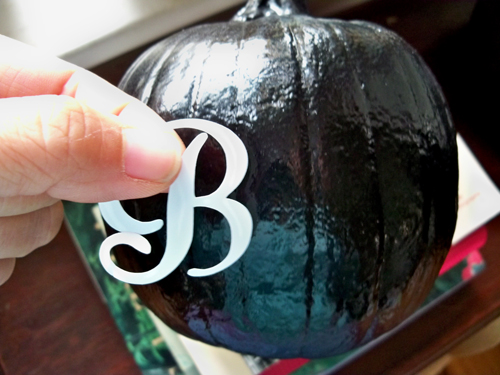 I put one spooky word on each pumpkin.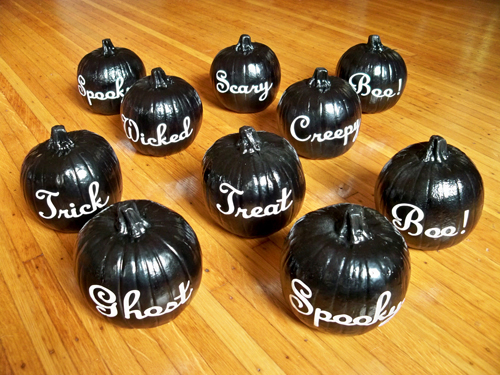 I will tie a tag on each one with a dinner guests name and sit it at their place at the table.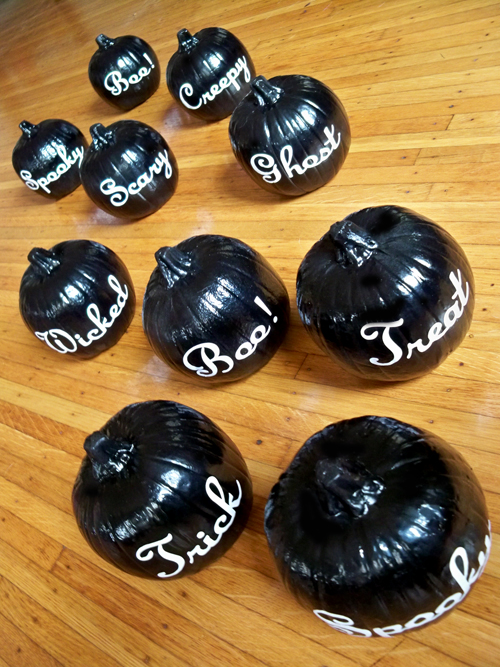 Then they can take them home for decoration.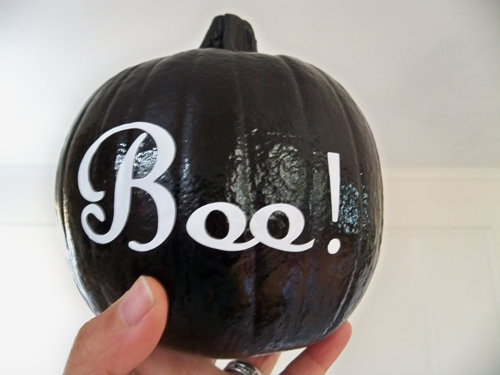 Boo!