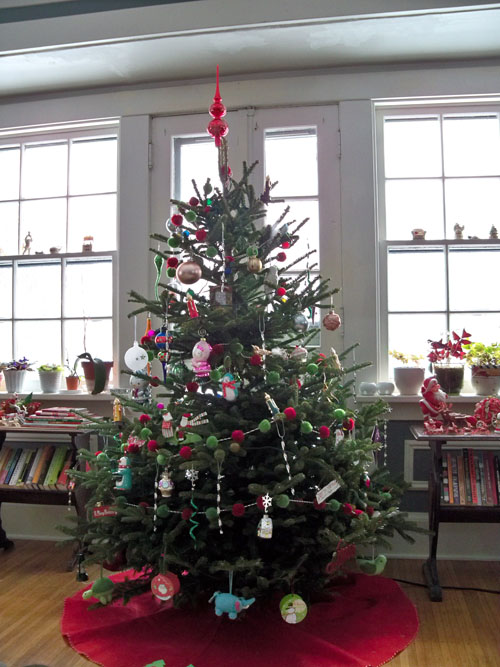 Before December is over, here is this year's Christmas tree.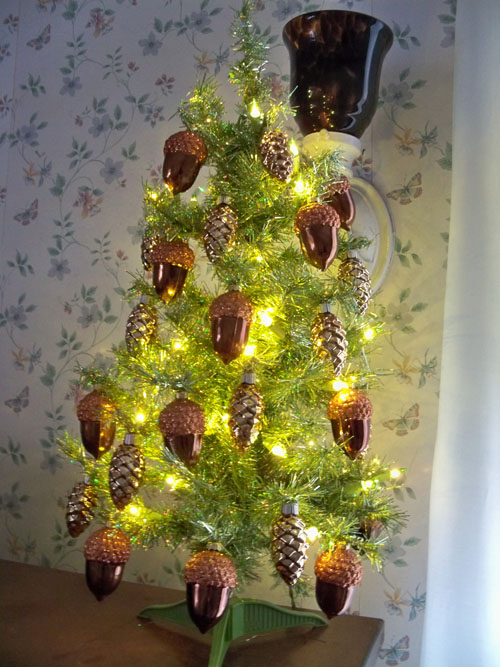 Someday I would like to have a tree in every room. This pinecone and acorn tree is in our bedroom. (please ignore the wallpaper)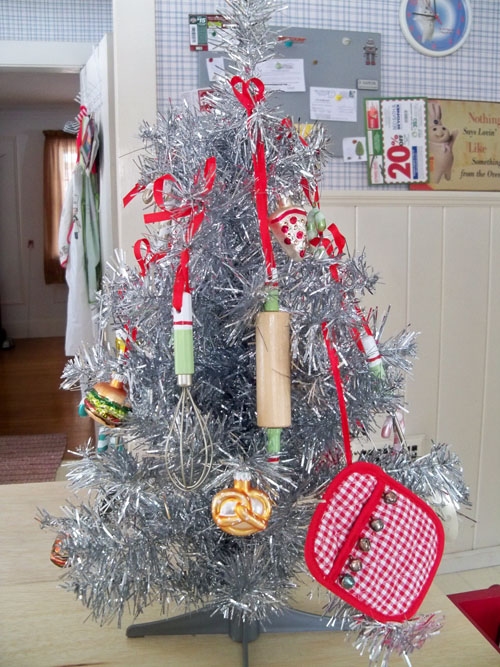 I have especially always wanted a kitchen Christmas tree... I finally have room for one.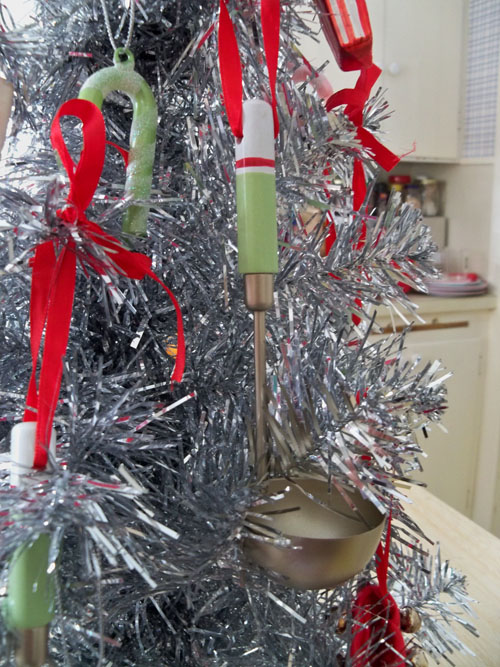 I have the Martha Stewart Kmart kitchen utensil ornaments.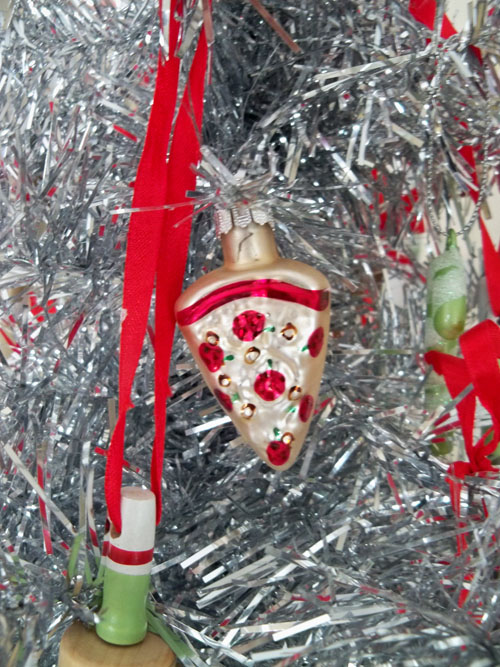 And I also found mini food glass ornaments. Perfect for a kitchen tree.