I took some cool photos when I was home for Thanksgiving.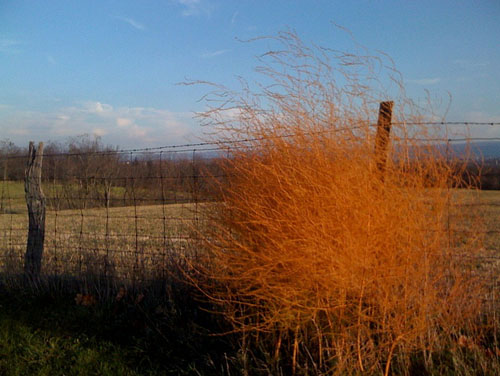 Did you know this is what asparagus looks like in the fall? This is a wild patch growing in my Grandmother's back yard.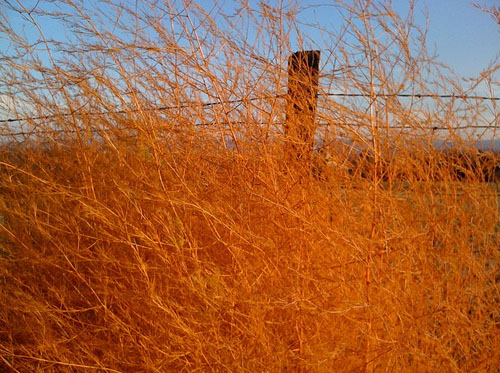 It glowed in the sunlight like it was on fire.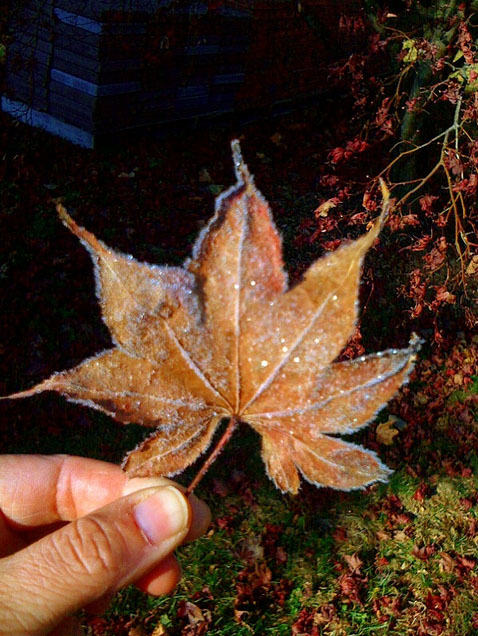 One morning I got up and the ground was covered in frost. Even leaves looked like they were sprinkled with glitter.