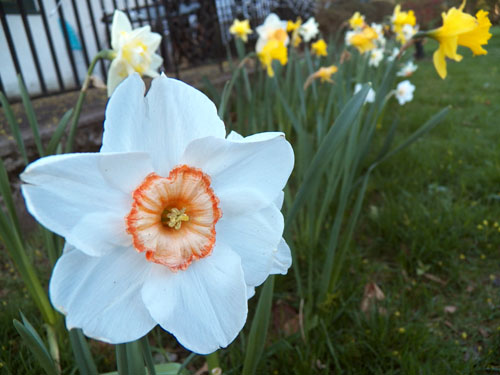 Remember all the daffodil bulbs I planted last fall?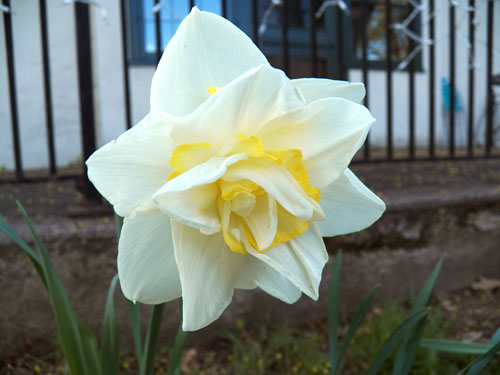 I really wasn't sure if they would come up this spring. I really thought the squirrels would have dug them up and ate them.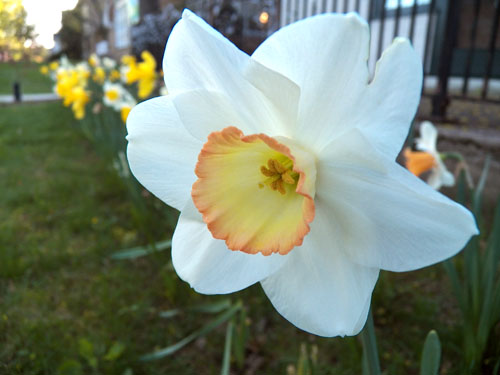 Turns out squirrels are grossed out by the taste of daffodil bulbs and won't eat them.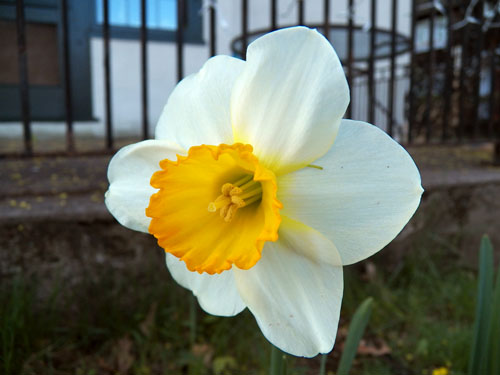 So i had quite a show of daffodils blooming in front of the house. Standard daffodils and fancy ones.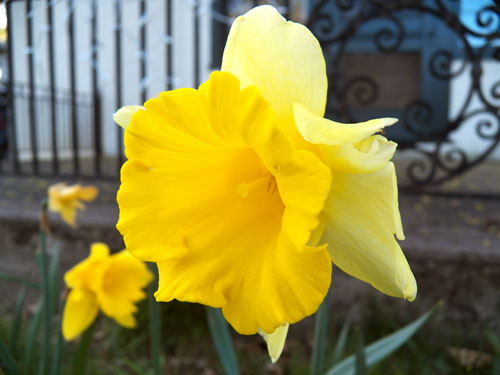 It now looks a little strange that I planted them in two perfectly straight rows but they still look great!