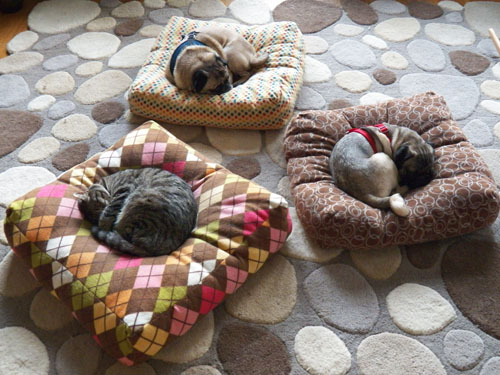 For Day 27 of 30 Days of Creativity I made the boys pet beds. Well, I made them a bit ago, but I'm finally blogging about them.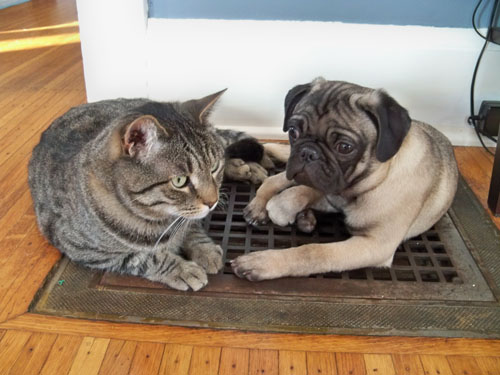 You see once upon a time these poor animals had nothing but the hard cold floor to lay on. They would huddle on the heat vents for warmth.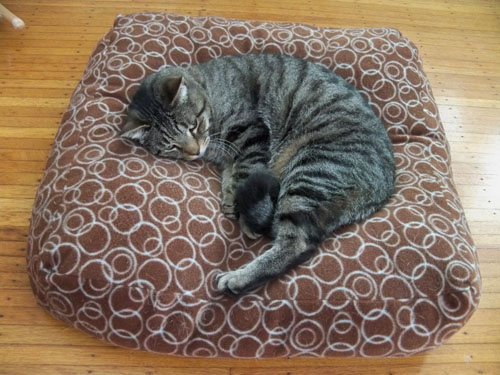 I started with one pet bed. Cute fleece sewn up on my sewing machine and stuffed.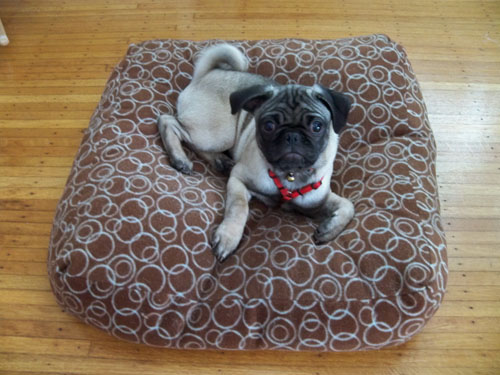 Problem was they had to take turns on it.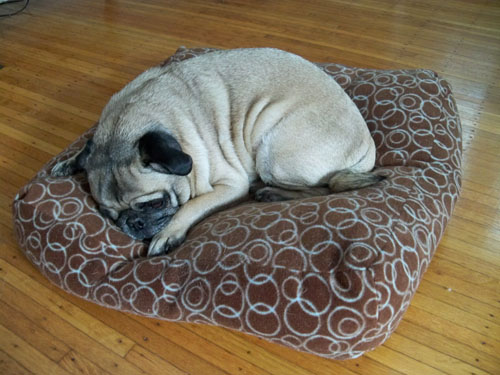 That wasn't going to work.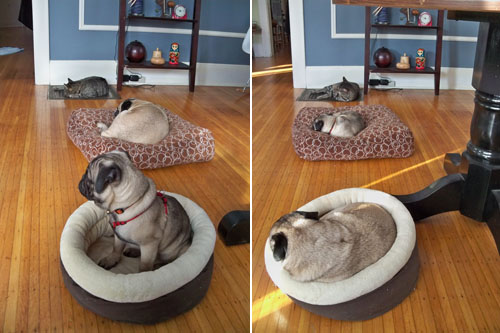 There was always jealousy directed at the one that got the nice soft pillow.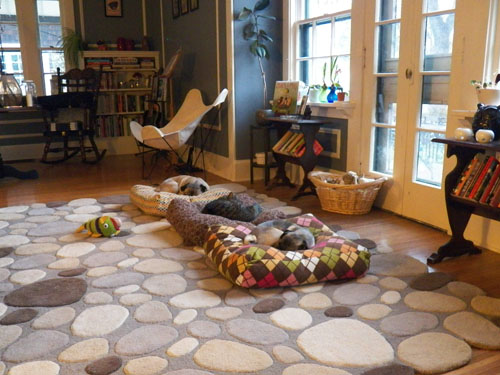 So I made each of them their own bed and now they can sleep away happily ever after! The end.