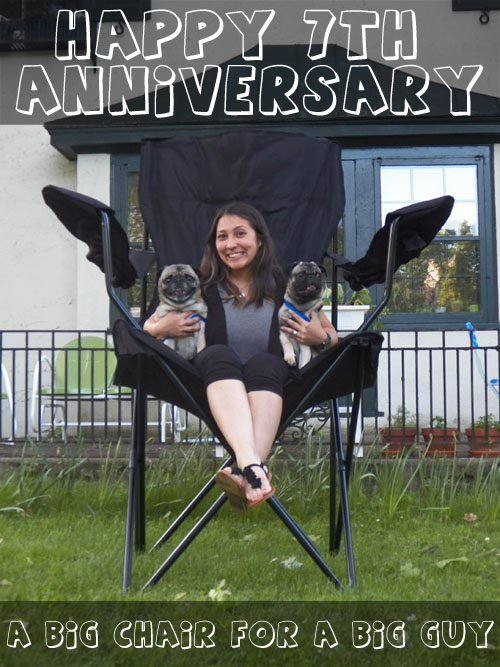 Today is Aaron and I's 7th Wedding Anniversary. I found the perfect gift for him.
Aaron loves oversized things. He has a giant pen he likes to take to meetings at work. I saw this giant chair and I knew he would love it. It came with a detatchable cooler and a carrying case with roller wheels.
Heh heh.
Does this count for Day 5 of 30 Days of Creativity? A really creative anniversary gift?!