The little black cat with the heart of gold! Dude! Where's my cat?!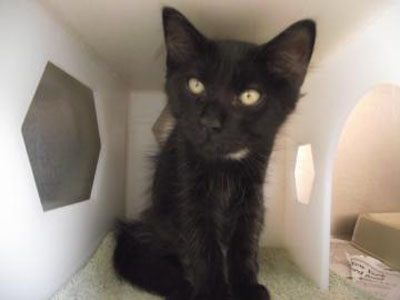 Pet of the Week Dude #13977787
Dude is an adorable 6.5-month-old male cat with golden eyes and a little white bib. He was found as a stray and brought to Lollypop Farm in the hopes he would find a loving forever home. He has super soft black fur with little white hairs interlaced throughout giving him a smoky look. He is quite the mushmallow…he loves to stretch out and get lots of cuddles. He also loves to play with his toys. Dude is super gentle and has a real big purr. Did you know black cats are less likely to be adopted because of the color of their fur? While his fur may be black, this little cutie is pure gold! Dude can't wait to meet you!
Molly, the dog from last week, is still waiting to be adopted.