I had to come up with Halloween party favors/place settings as good as last year's spooky black pumpkins.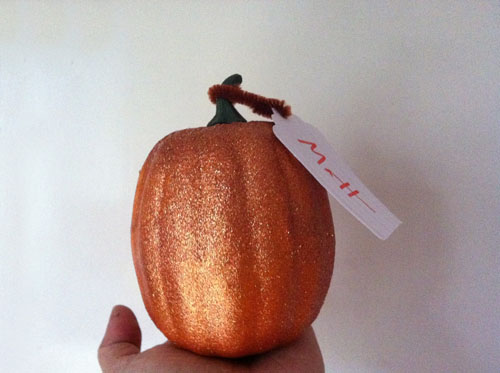 That's where my two newest crafting supply discoveries came in. Glitter blast glitter spray...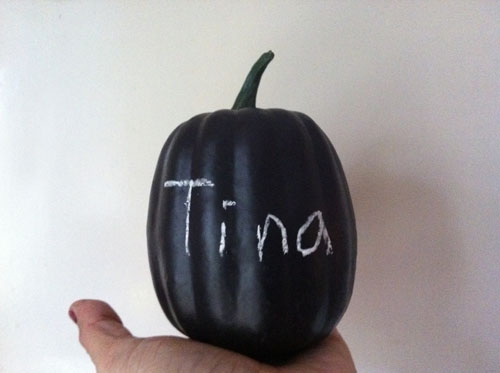 ... and chalkboard spray!
I got these little plastic pumpkins at The Dollar Tree for a dollar each and then spray painted my little heart out. More on that later. The glitter spray is tricky.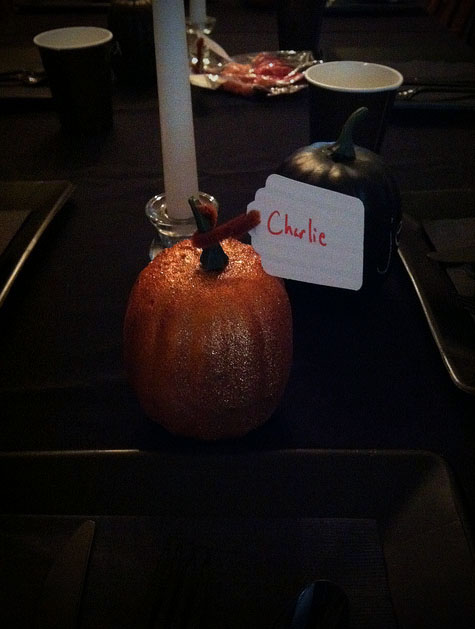 I think they made nice place settings.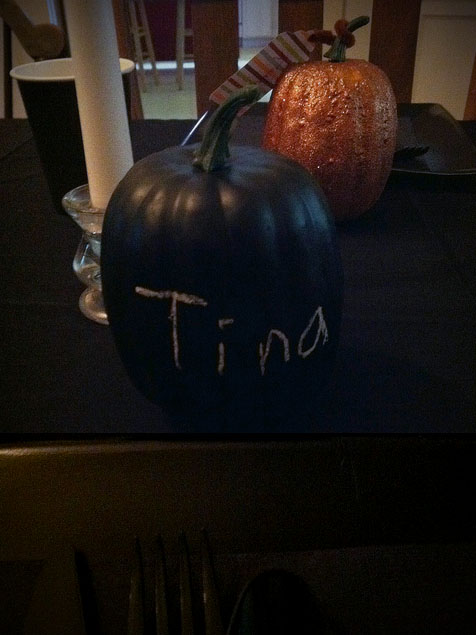 And were something cute for the party goers to take home.