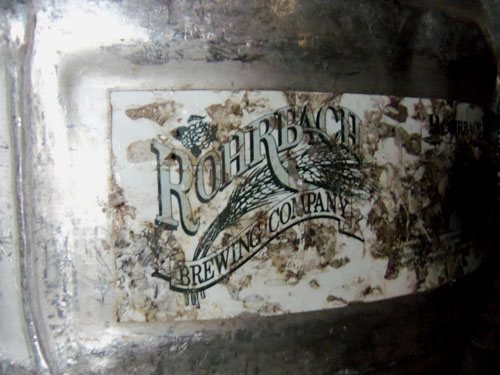 I wanted to do something fun for Aaron's welcome home party so we went to Rohrbachs Brewery for a tour and beer tasting.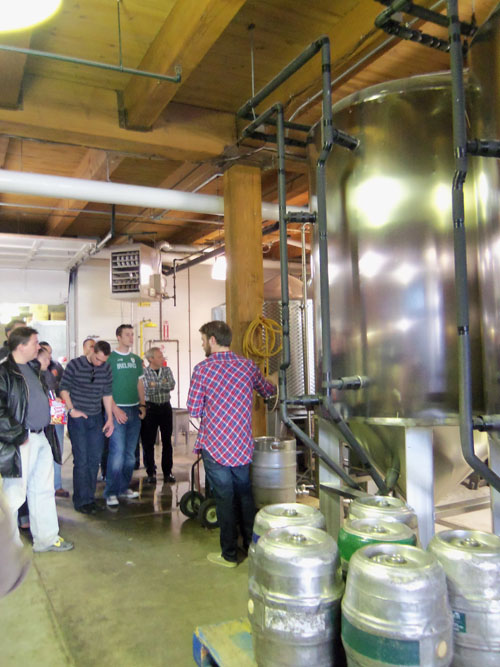 Took the tour.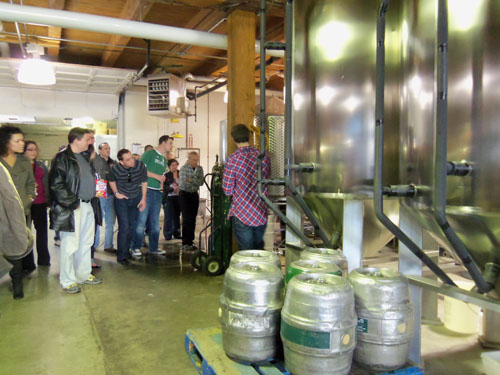 The beer enthusiasts were engrossed.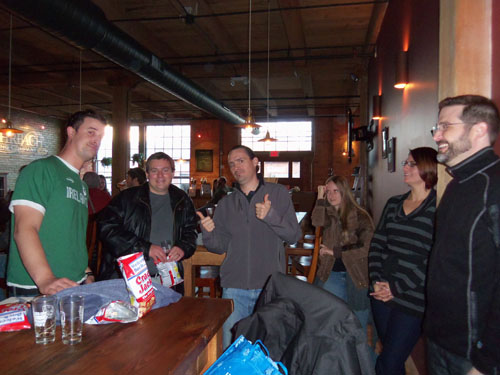 It was good to see everyone and catch up.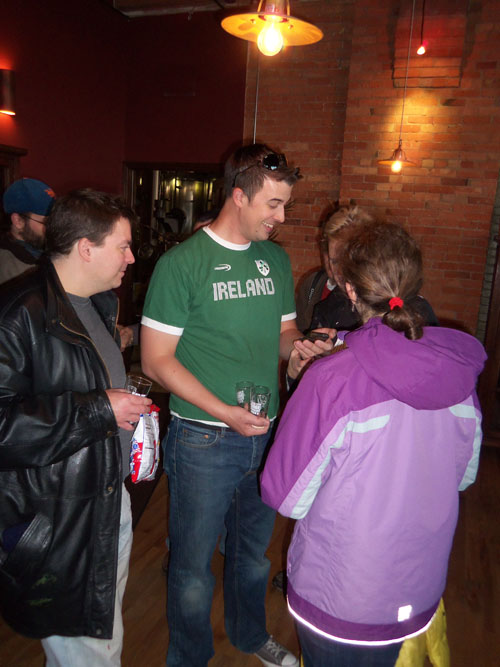 Aaron was especially glad to hang out.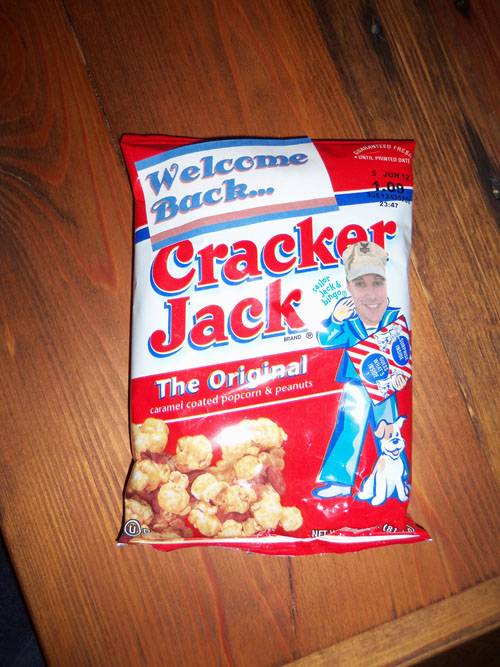 A party isn't complete without a theme and favors so I made these customized bags of Cracker Jacks. It was totally worth all the time it took to cut out all the little Aaron heads.