Every year we miss the Nutcracker in Rochester because we go home to PA for Thanksgiving. This past summer while Aaron was stationed overseas, he somehow got word that the Moscow Ballet would be performing the Nutcracker while we were in town.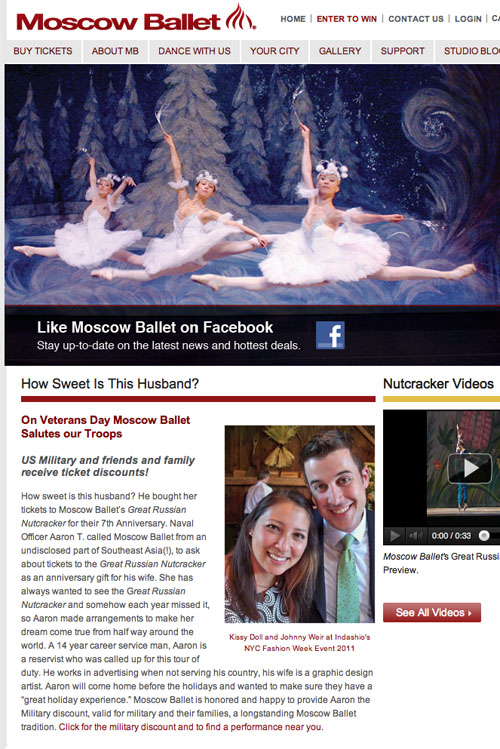 He called them to get tickets and they loved the story so much that they even had us on their homepage! (the caption under our picture does have us listed as Kissy Doll and Johnny Weir however - hah!)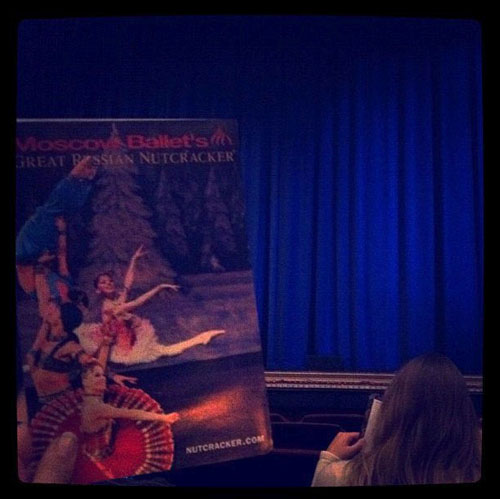 We had almost forgotten about it until I spotted an article in the newspaper that the ballet was this weekend! We had great seats in the orchestra.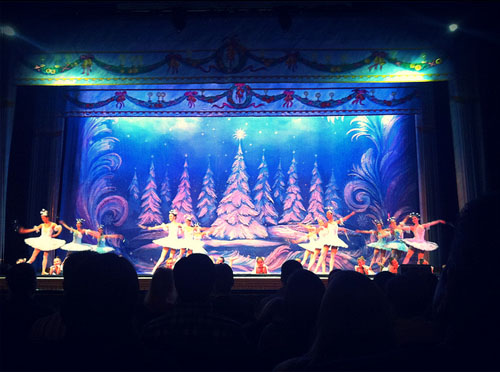 I had never seen the Nutcracker live before and it was fantastic. I think I smiled through the entire show!