Awesome name. "Where you going?" "To pick up some kitty litter for His Royal Majesty."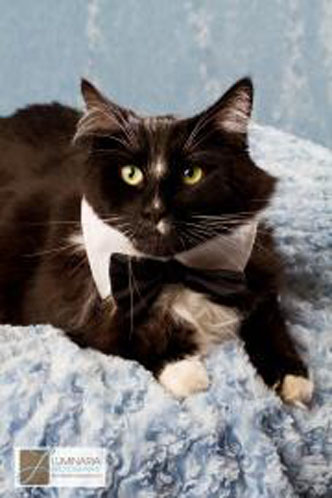 His Royal Majesty is a nearly 6-year-old male cat. He is at Lollypop Farm for the third time this year through no fault of his own. He was originally found in Marion as a stray in February. Since then he has been adopted twice and brought back because the other pets in the house did not like him. This handsome gentleman has a beautiful sleek coat giving him a very majestic look. His Royal Majesty is looking for a home that will provide him the love and attention he deserves as kitty royalty. He is very confident cat and does well with dogs, but might do best as the only cat. He loves to play with his toys, especially his spotnip flower toy or a feather on a wand. He's also content to lounge around and relax while watching the birds out the window. If you are looking for a fun loving boy that just likes to hang out with you or your family, then come see this lover boy!
Prez, the dog from last week was adopted!