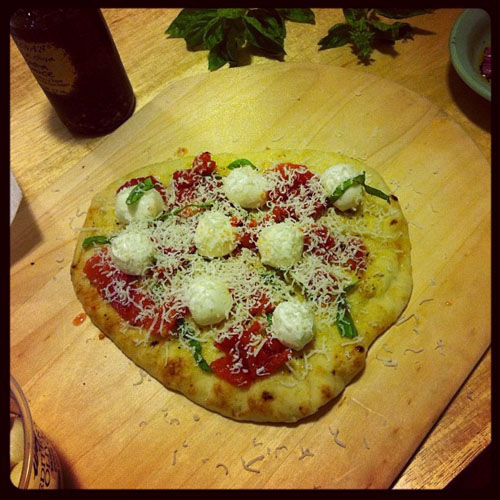 On a whim Aaron and I picked up ingredients to make naan pizza. I kept reading about them and well... it doesn't seem like you could go wrong with naan.
There are lots of recipes on Wegmans.com for different kinds of naan pizza. We made the Margherita-Style Naan Pizza.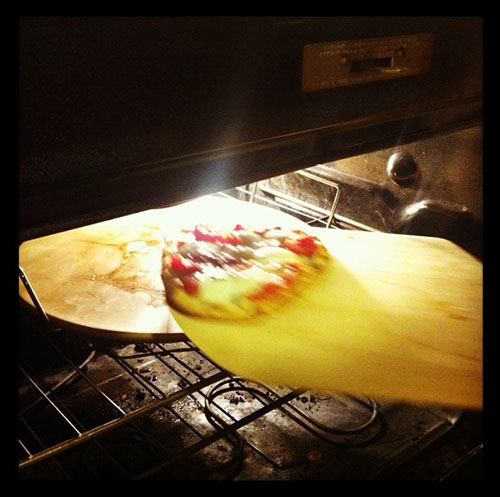 I was pretty excited to use our pizza peel and stone.
It was sooo good! And easy. And fast. Add it to our list of weeknight meals. I can't wait to try the Portobella Mushroom Bruschetta recipe.