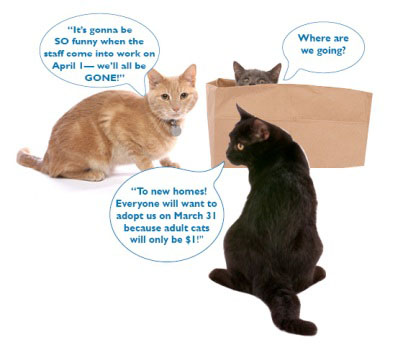 Lollypop Farm Aprl Fools' Adopt-a-thon!
$1 Kitties! No Foolin!
March 31st, cats over 1 year of age will be available for adoption for $1 at Lollypop farms and all of their locations!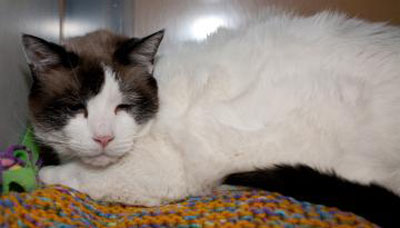 Kuzco is a 5 year old beautiful boy with a playful spirit and lots of affection! He was brought to Lollypop Farm because his owner became allergic to him. He would love to fine a forever home and give you lots of love! Please come visit Kuzco and all of our adult cats on March 31st at all our locations. We are holding an April Fools' Adopt-a-Thon that day and all cats over 1 year of age will be availbe for adoption for a reduced fee of $1.