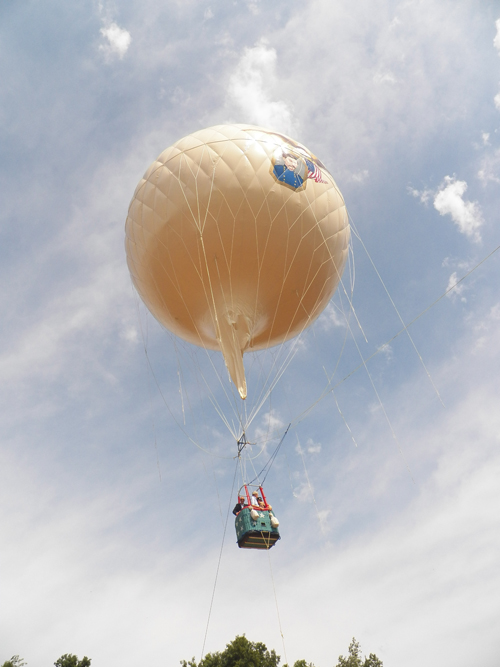 Last week Aaron and I got a preview ride in the Civil War replica balloon, The Intrepid at Genesee Country Village and Museum.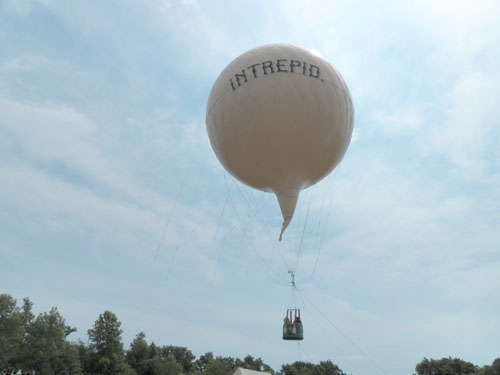 This historic flight almost didn't happen. The balloon uses helium instead of hydrogen (good thing) as you may or may not know there is a helium shortage. Macys saved the day by donating helium for the balloon. Macys? Yeah! Think about all the balloons in the Macy's Thanksgiving Day Parade!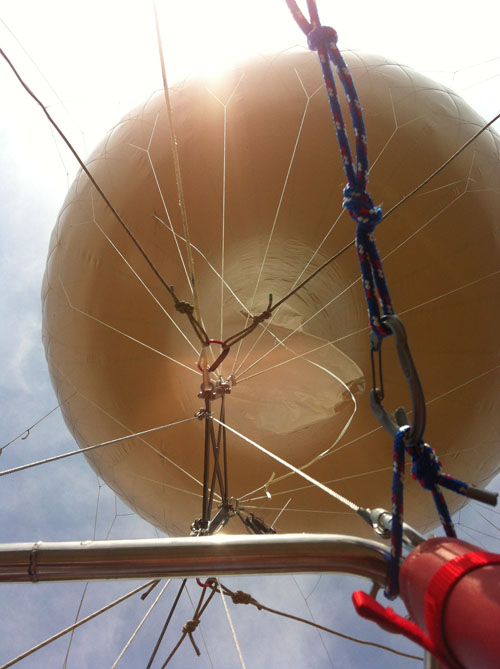 I didn't even know there were balloons in the Civil War. Turns out Abraham Lincoln approved the fleet for spying on the Confederates. The Museum recreated this balloon with all the details like the painting on the balloon and the basket.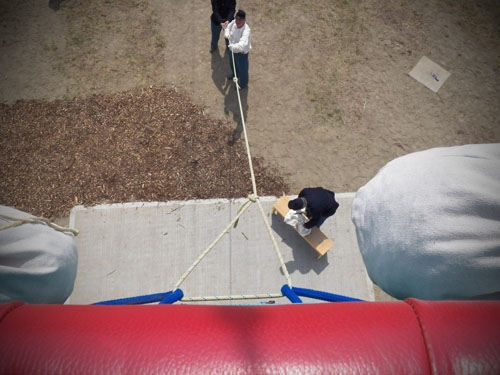 Now visitors at the Genesee Country Village and Museum can take rides in The Intrepid.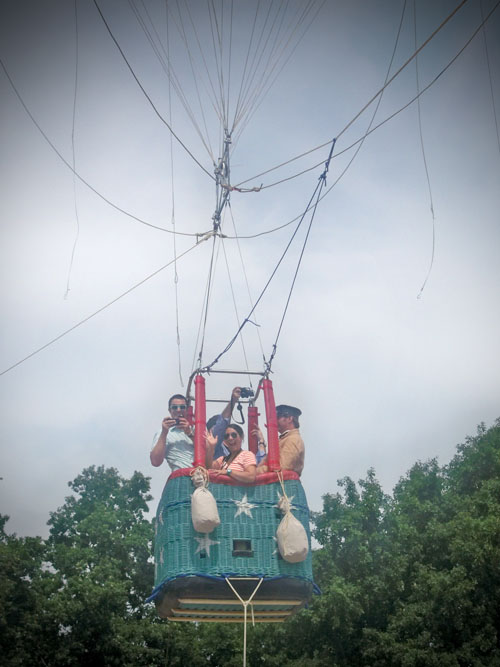 The balloon can go up to 300 feet. The morning we were there we only went up 50 feet because of the winds but it was still cool.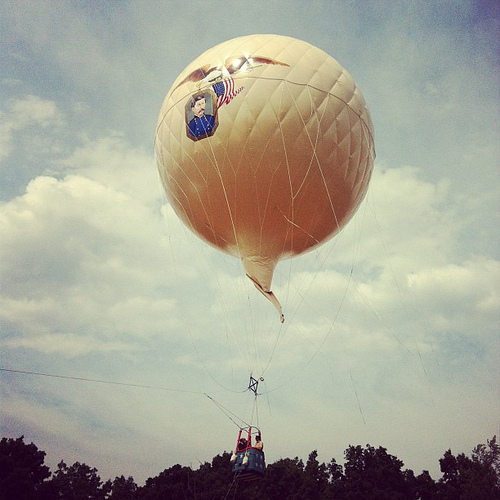 I want to go back and take the balloon up to 300 feet. I've heard the view is amazing.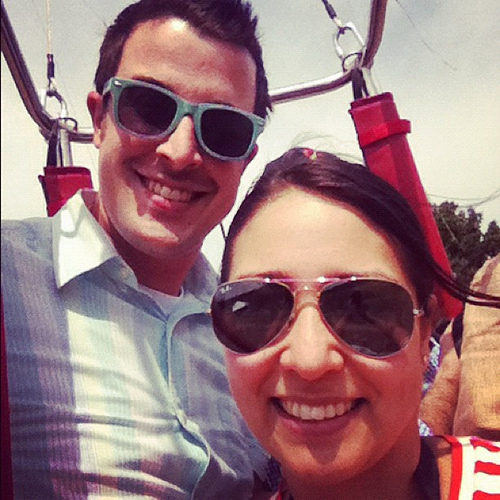 What a fun thing to add to your Rochester to-do list.