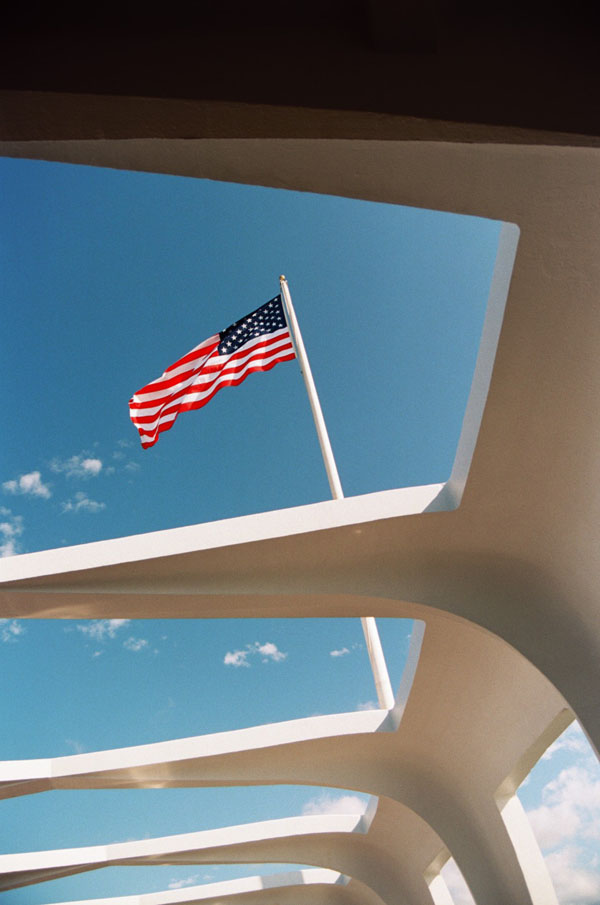 Remember how the day was saved at Pearl Harbor by two rolls of film when the digital camera battery was left at the hotel?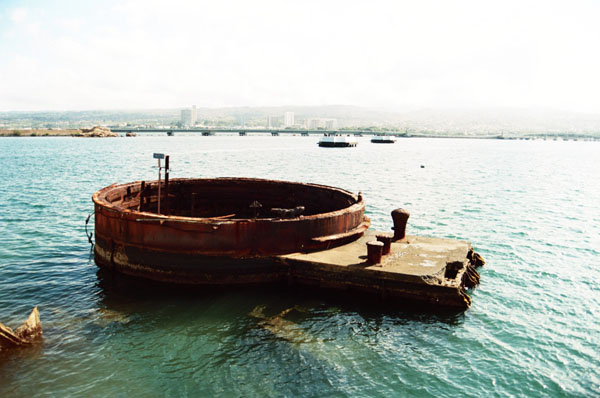 I just got the photos back from the lab. This is the USS Arizona turret that still sticks out of the water.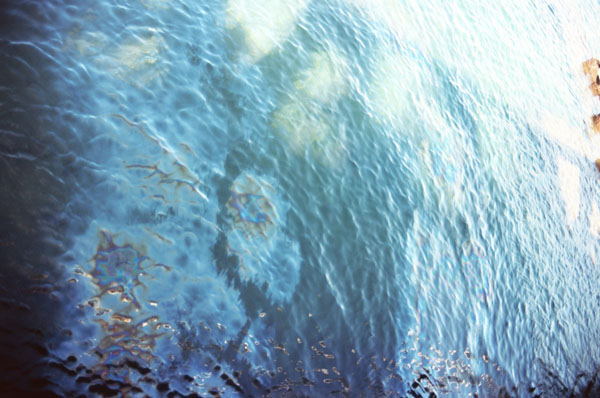 The oil drops.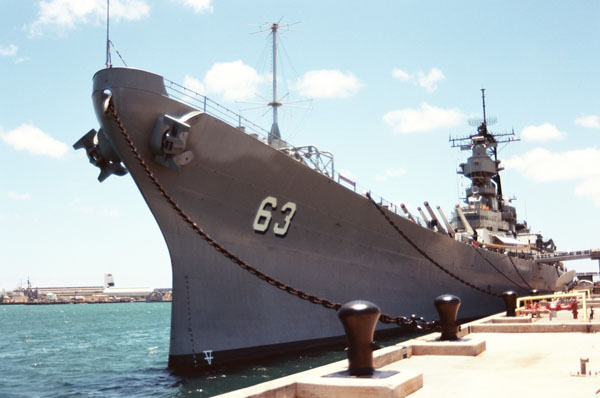 USS Missouri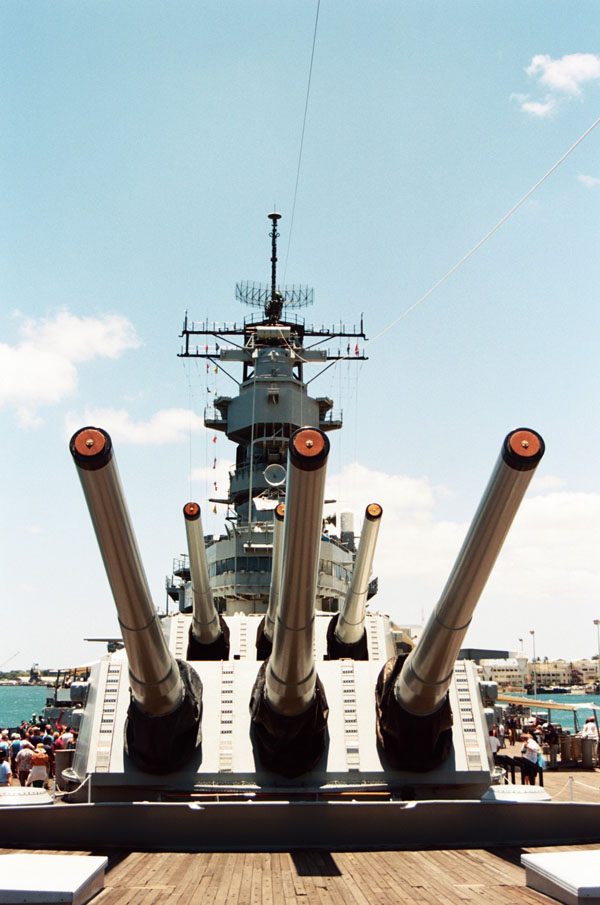 Fire power.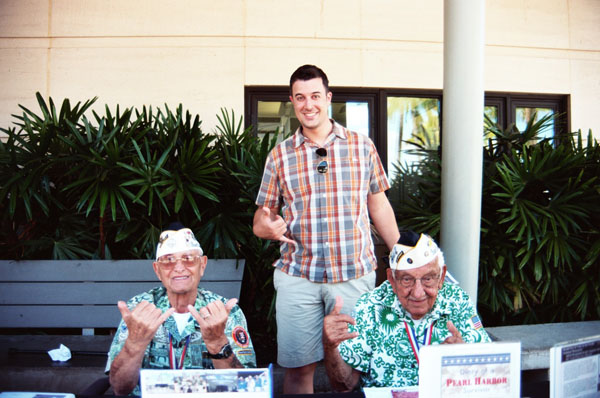 Aaron and two Pearl Harbor vets.
The film came through for us.