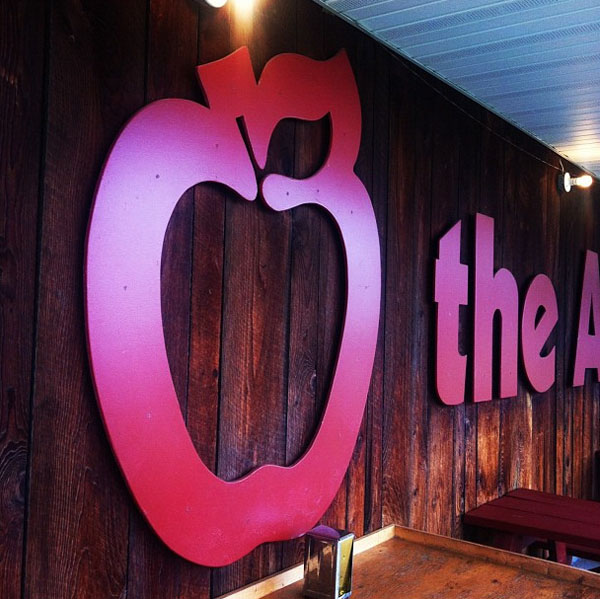 This is my favorite time of year and one of the things I love is apple picking. Alas, this year it was not to be...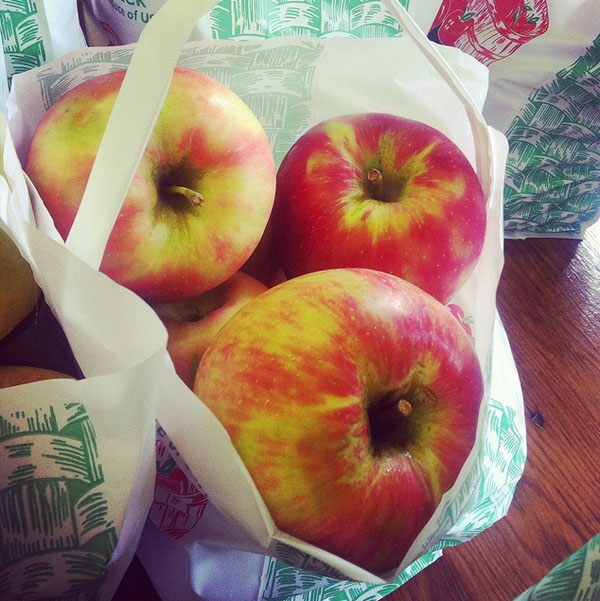 Because of the weird spring weather we had, where it was in the eighties in April but then dropped back down to a frost, the apple crop was very poor. There are apples, but no "you pick" apple picking. Only "picking up" a bag like this bag of Honeycrsip I got at the Apple Farm. Very disapointing.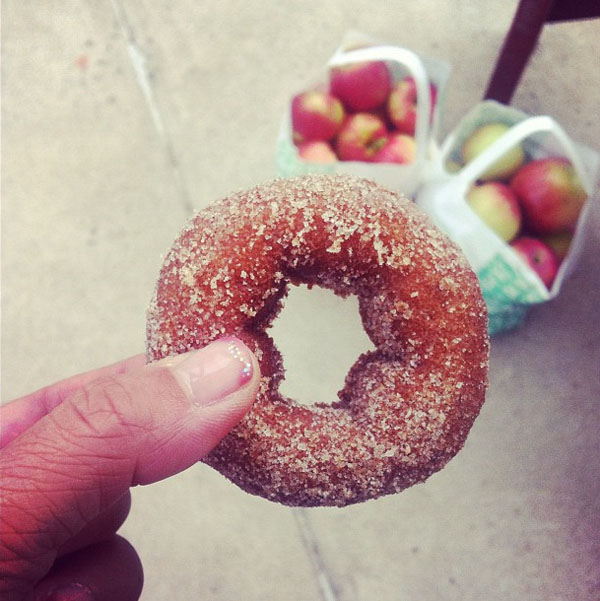 I had to console myself with a cider donut.