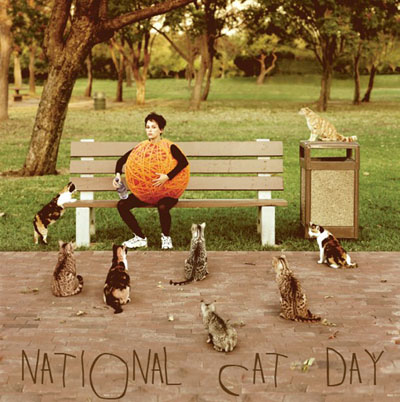 Today is National Cat Day! This picture cracks me up.
"National Cat Day was founded in 2005 by Pet Lifestyle Expert & Animal Welfare Advocate Colleen Paige to help galvanize the public to recognize the number of cats that need to be rescued each year and also to encourage cat lovers to celebrate the cat(s) in their life for the unconditional love and companionship they bestow upon us."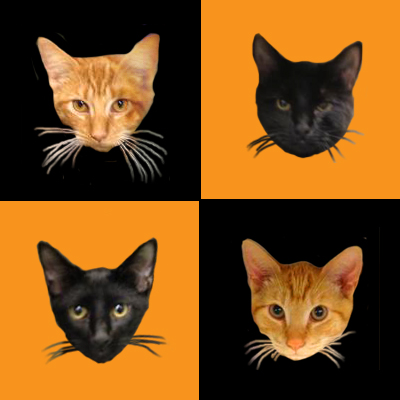 At Rochester Animal Services all black, orange, or tortoiseshell cats have been 50% off their regular adoption fee for October. Check them out at http://bit.ly/RAScats There are still three days of October left!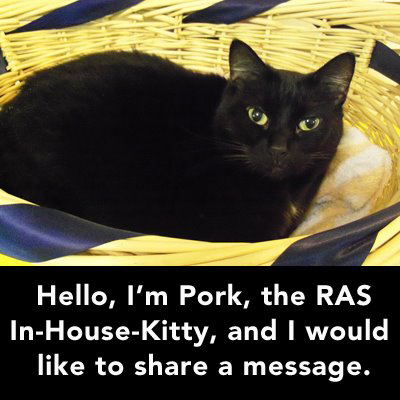 Pork, the Rochester Animal Services In-House-Kitty has a special message about black cat myths that go around this time of year.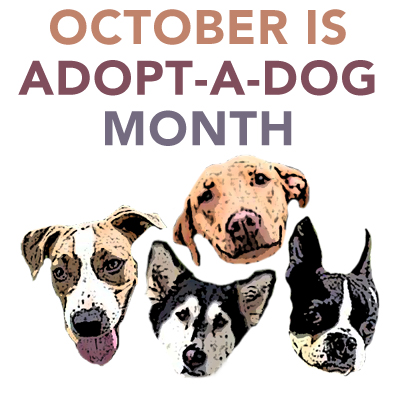 I hate to leave the pooches out of it too... October is also Adopt a Dog month!