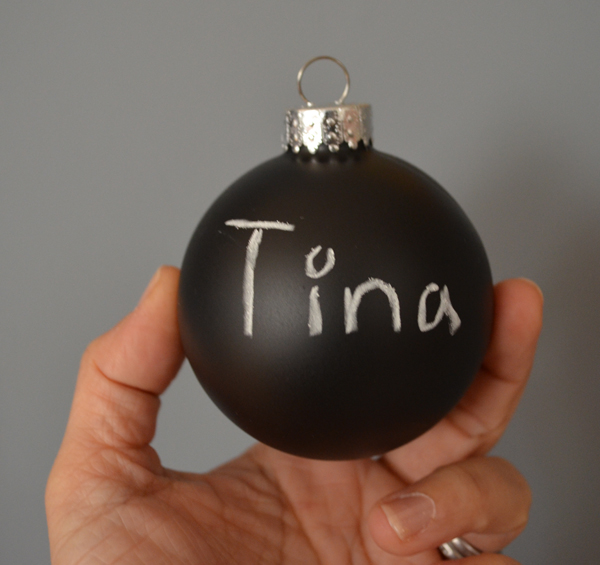 My chalkboard paint habit has leaked into Christmas. I made these chalkboard ornaments for my peeps.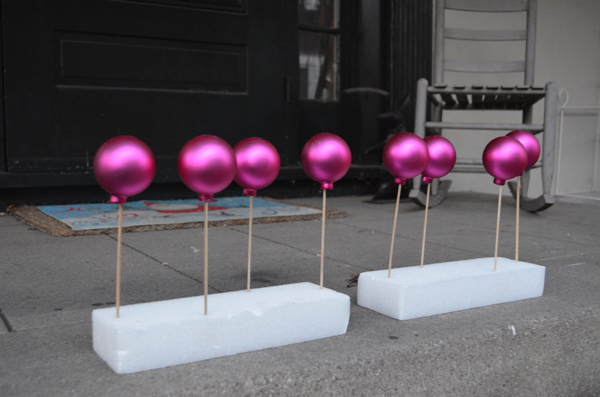 I bought these bright pink ornaments on sale. They were pretty... almost hated printing over them.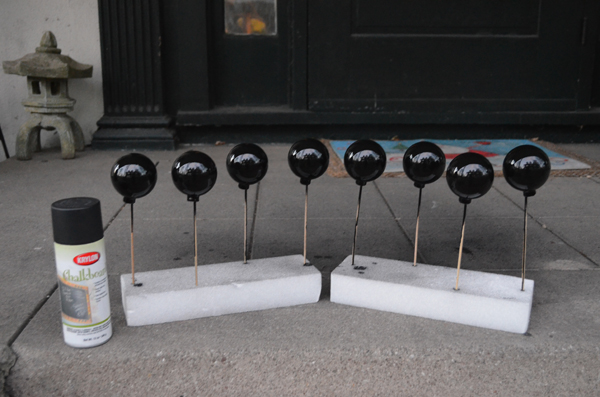 I stuck kabob skewers in styrofoam to hold the ornaments while I sprayed them. I have found for some things chalkboard spray makes the smoothest surface.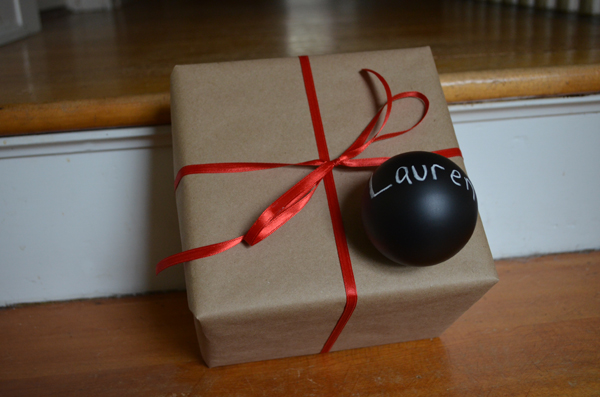 With each gift recipient's name on an ornament it make a great gift tag.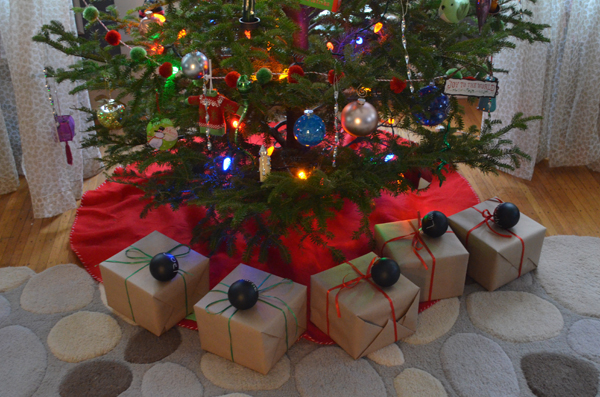 They looked so cute under the tree.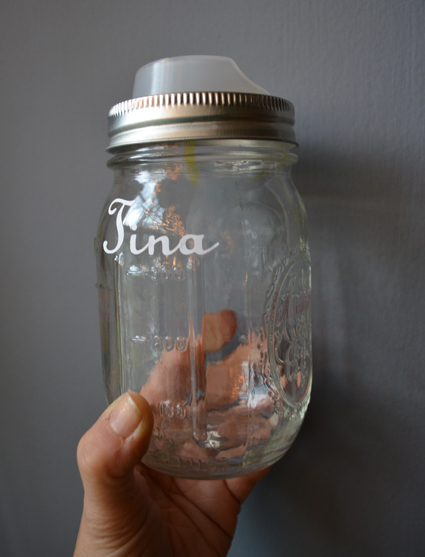 What was in each gift box? A cuppow on a personalized mason jar with their favorite drink.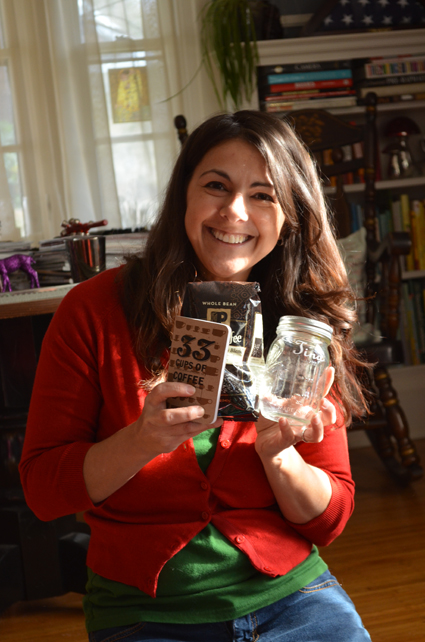 I think Tina liked hers!