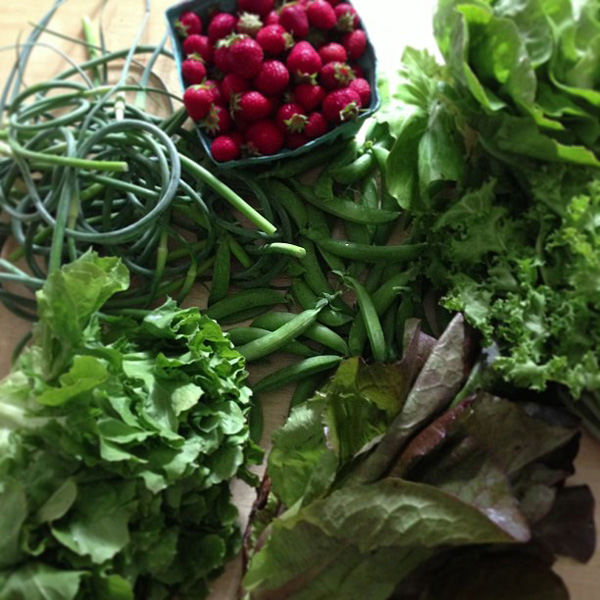 We got our second share of veggies from the CSA and there is a boatload of lettuce. I'm getting out the salad spinner and just leaving it on the counter for awhile.
I have plans for the strawberries and promised the garlic scapes to my mom.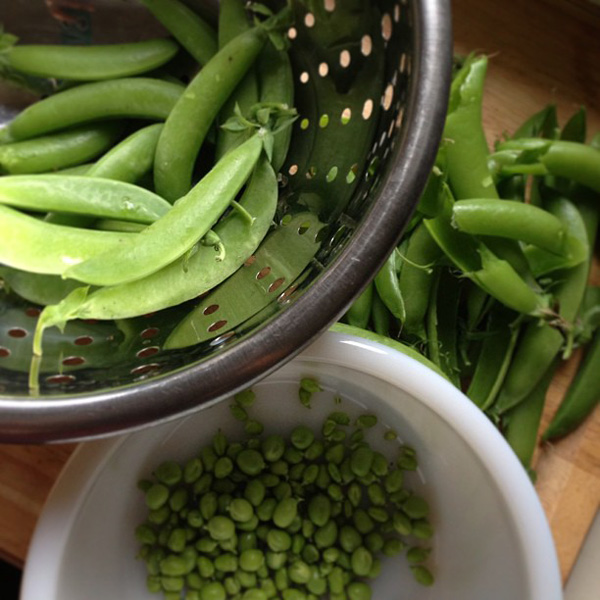 Aside from that, there were peas. So many possibilities.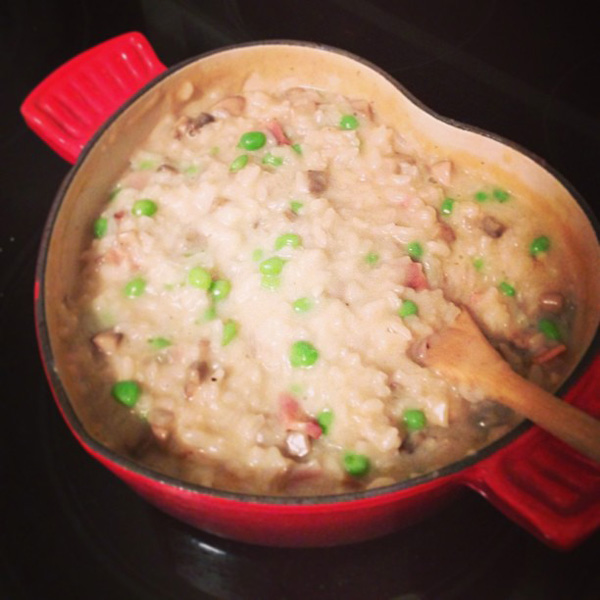 I settled on making risotto. I've never made risotto before! I love it... if it is on a restaurant menu chances are I will order it. But I never made it before, thinking it was too hard.
The peas pushed me toward it. I used a combination of Giada's two recipes Red Wine Risotto with Peas and Mushroom Risotto with Peas. I liked the pea and mushroom combo but it made a lot more than the red wine version. I used the ingredient amounts from the red wine recipe but cooked it like the mushroom recipe.
Oh, and I added bacon.
I figured that would cover any mistakes I made.
It wasn't as hard as I thought. Now, note that you can't leave the kitchen when you are making this. It does require your attention but it is pretty straightforward. The risotto turned out delicious and it will definitely become a repeat recipe!