Another social media development that rolled out in July was the addition of hashtags in Facebook. There was a lot of talk about how it was going to take off like wildfire on Facebook. I had my doubts. There were some interesting campaigns from brands using hashtags on Facebook at first but there may be evidence that it's not really working.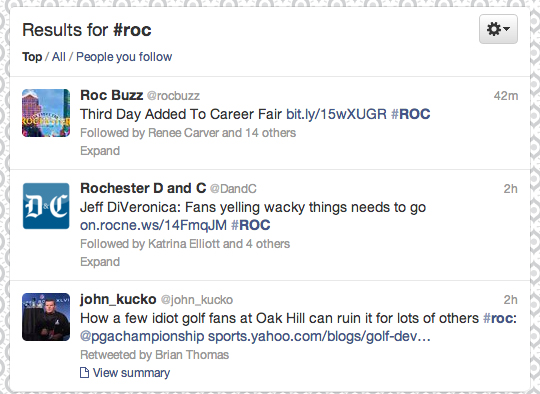 Here is why I have suspicions. It's not the hashtags fault. I love hashtags on Twitter. It's a great way to zero in on a certain topic. When Spiderman was being filmed in downtown Rochester, I was able to keep track of what was happening from my office during the filming by following #spideyRoc on Twitter.
It's really handy at work too. I can follow what is being said about a particular product by following the hashtag. If we want to draw attention to a particular campaign, we use a hashtag to help call out the tweets.
But here is the difference between Twitter and Facebook. Facebook is much more private. If I want to learn something from the milions of people whose tweets I can see on Twitter, I search on the hashtag. If I want to learn something from the hundreds of people I'm friends with on Facebook... I just ask them.
The number of returns I would get on a search using #Roc from my private circle of friends on Facebook cannot compete with the wide swath sample I would get from a very public Twitter search.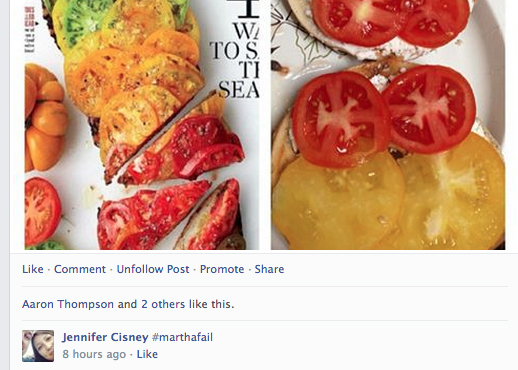 And that is why I don't think hashtags are going reach the level of popularity that they have on Twitter. They are still fun to use in the usual mutter-under-your-breath, finger-quotation, kind of way though.