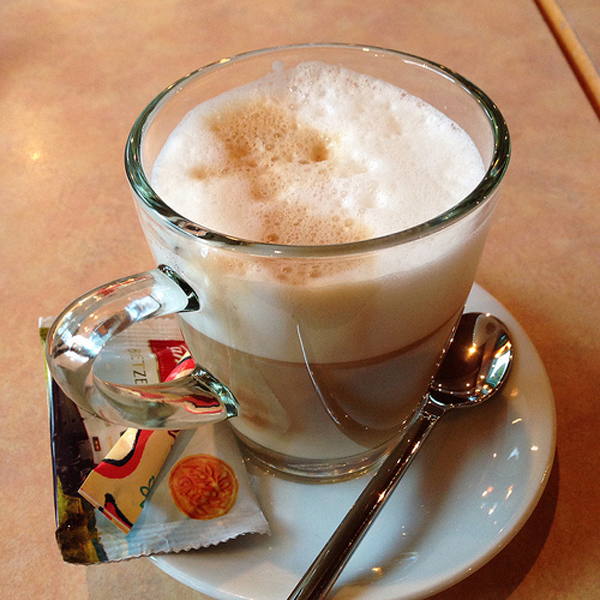 I have always found the coffee in Europe to be devine. Whether it's at a cafe or even on a boat, they take such care in preparing it. And the happy cow milk is a plus also.
Even the hot chocolate there is beyond excellent. They may use a powder packet but it is fine chocolate. And they steam hot milk for it... no water mixes there.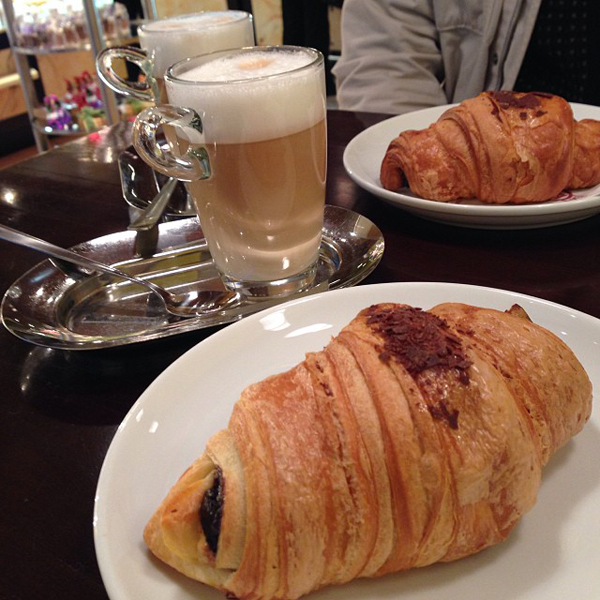 We fell into a routine of a latte macchiato and a chocolate croissant every morning. Being so close to France... Swiss baked goods are delightful also.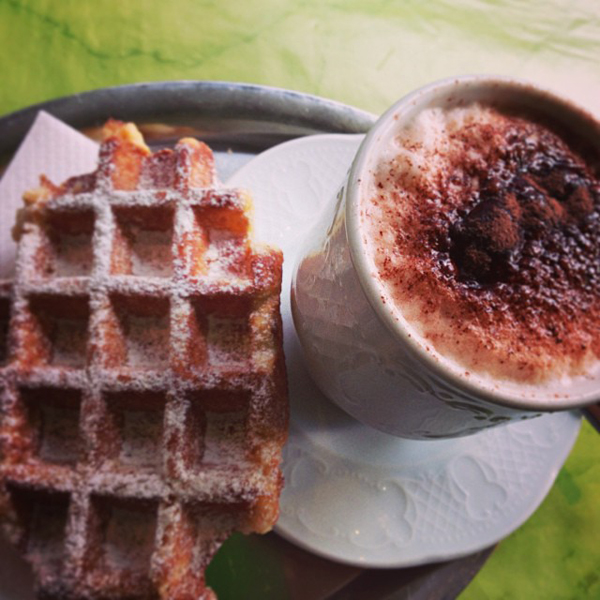 One morning I switched it up with a waffle instead of a croissant.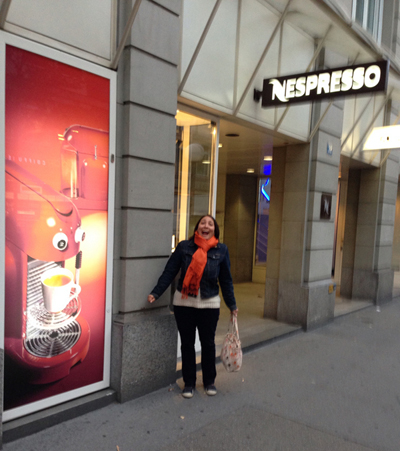 Back in the US, it was hard to wake up and not think - "Where is my milky latte macchiato and delicious chocolate croissant?" But at least I have my Nespresso machine which I still love.
Nespresso comes from Switzerland so I made sure to stop into one of the stores when we happened up on it in Zurich. Look how happy I am. It's like visiting the mothership.