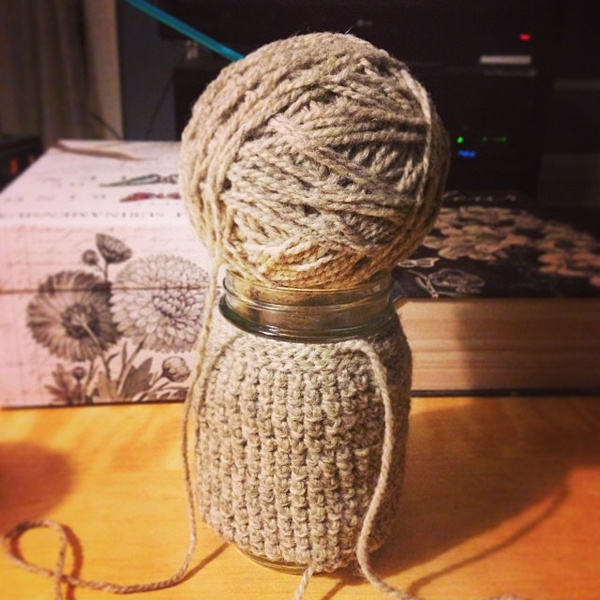 I've come to the realization that I am a faster crocheter than a knitter. I've been making jar cozies for my coffee+jar+cuppow set up.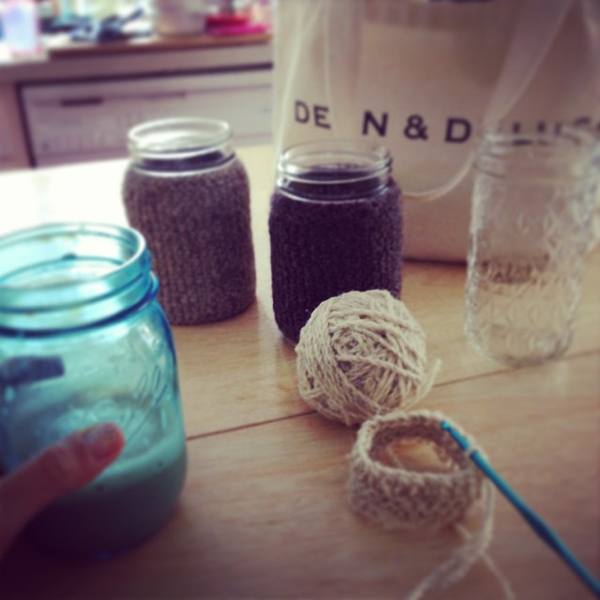 They are so fast and easy to make, I've been crocheting them for jars with different shapes and sizes.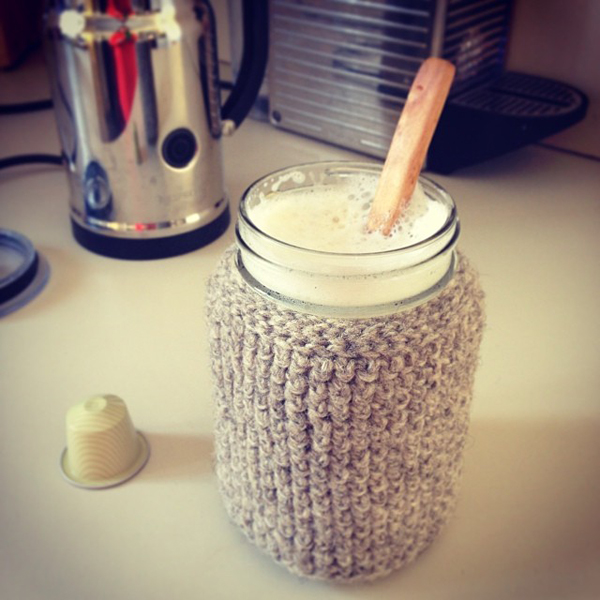 Jar snuggies make morning coffee a little extra... cozy.