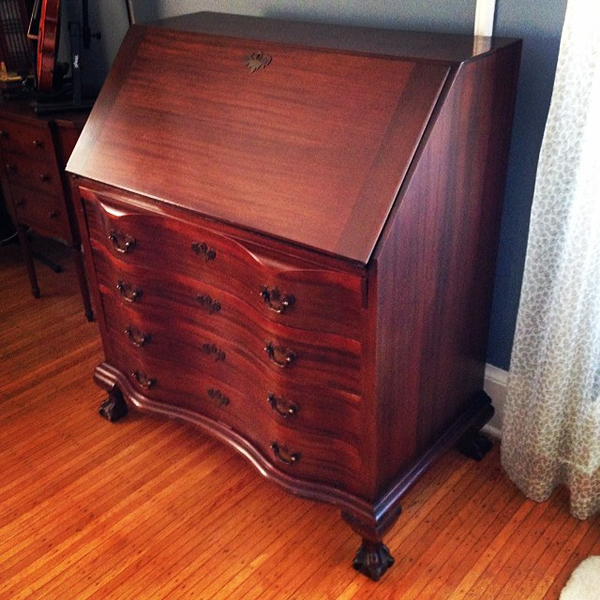 My parents got me this amazing desk for Christmas but we didn't have room in the truck to bring it home. I made sure we fit it in on our trip this weekend!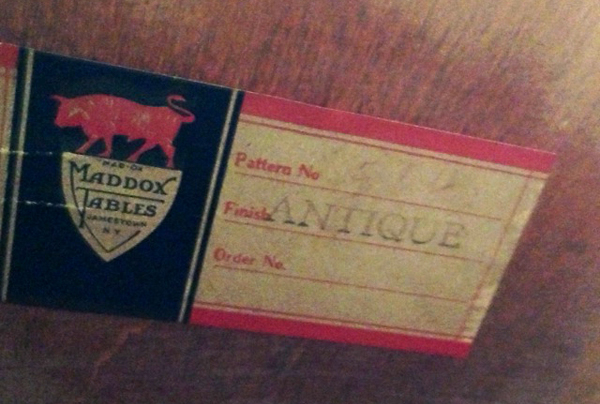 I found this label on the back. It's a Maddox Table secretary desk and was made in Jamestown, NY! I found some history on the Maddox Table company online.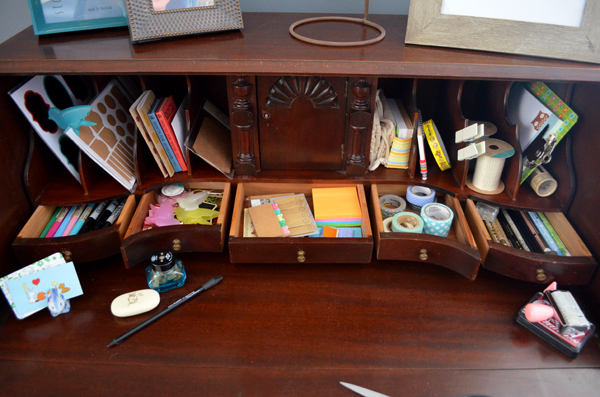 I just love all the little drawers, nooks and crannies. I could not wait to fill them with all my little treasures.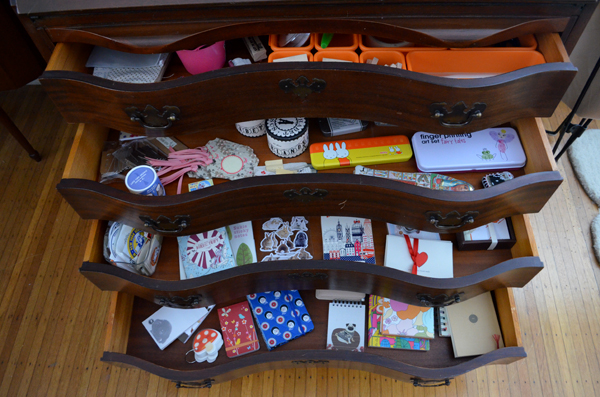 I spent an entire evening dancing around, organizing, sorting and stowing away. I love it!