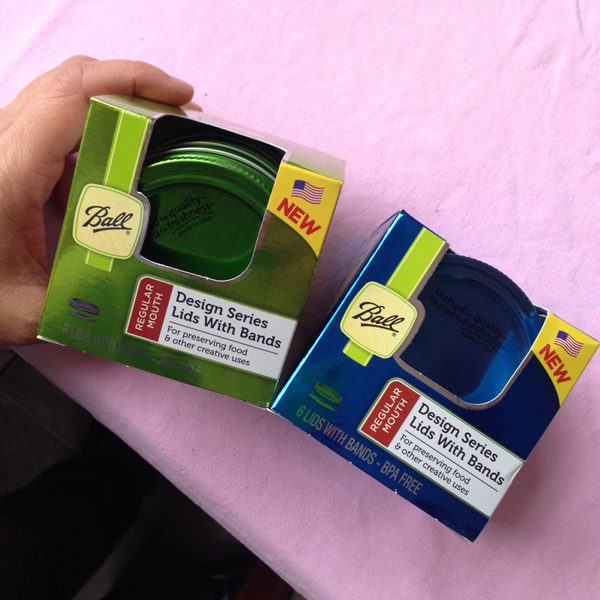 My shopping cart came to a grinding halt in Wegmans when I spotted these colored Ball Mason Jar lids and bands!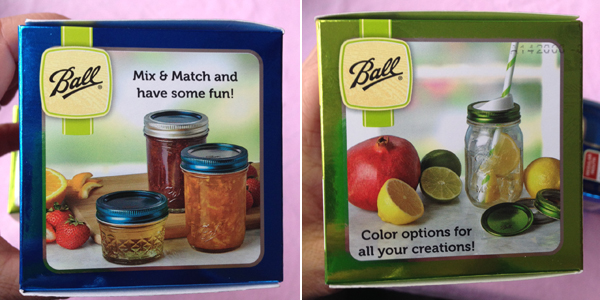 Pop, pop they went into my cart. Mix and match and have some fun! Color options for all your creations.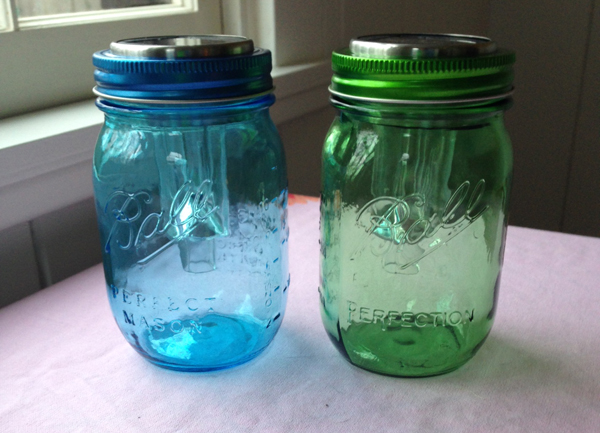 Look how perrrrrrfectly they go with the blue and green Ball Heritage jars!