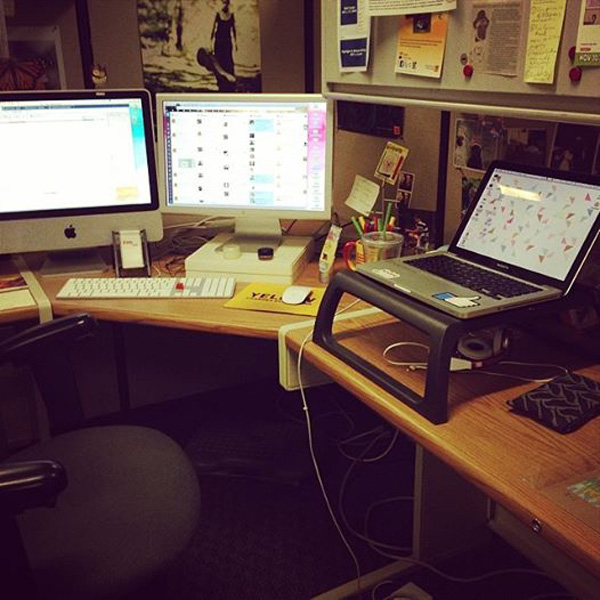 When I moved my office from State Street to Building 205, there were two or three people that had standing desks. I thought it was intriguing.
After reading article after article about how sitting all day could be killing me, I boosted my laptop with a monitor stand so when I want to use it I have to stand. I'm short enough that it was all I needed... no special standing desk.
When I use my iMac however, I sit down. I have stood all day before... at tradeshows especially and my lower back starts to hurt from my college waitressing days. I read another article that suggests that part standing and part sitting might be the better way to go anyhow. It's only been one week, but so far so good!