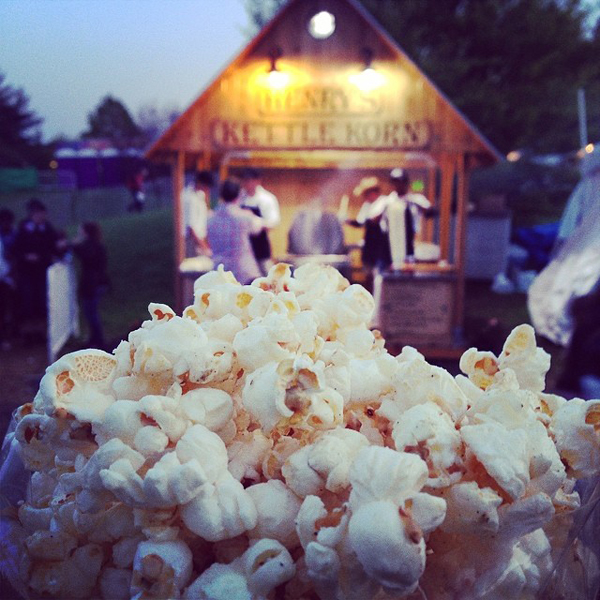 Today was the last day of the Lilac Festival but we made it just in time to wait in line for a giant bag of the best Kettle Korn from Henry's Kettle Korn stand. The line was long and we could hear the last few songs from Eddie Money drifting over the back of the stage.
Henry travels from Florida to sell his Kettle Korn. It has become so wildly popular, the line is typically 30 people long and he brings four workers with him. Henry is originally from Alaska and 16 years ago quit his job as a lawyer to pop corn. And we are so glad he did.
"I radically changed my course to pursue kettle korn," he said as crowds gathered to watch him pop a fresh batch of corn that he immediately bagged for them. "I jumped in feet-first, and now it's a full-time job." Not only is the money better, Towner added, but so are the working conditions and clientele. "Everyone's happy and having a good time," he said.