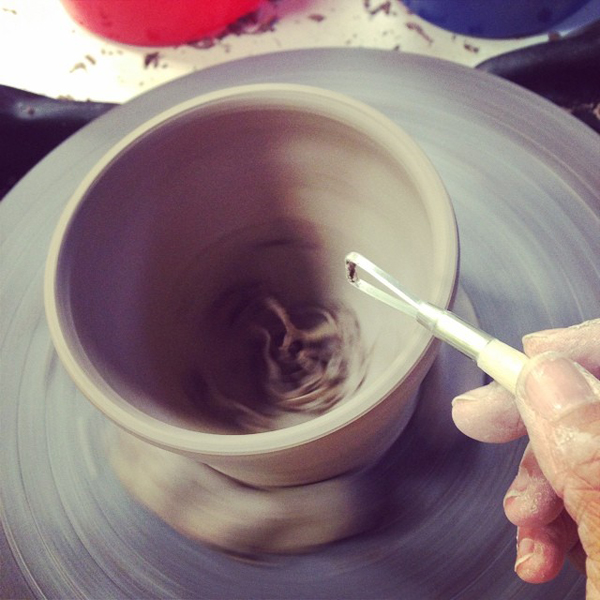 The spring quarter of pottery class at Genesee Center for Arts and Education is drawing to a close and that means trimming and glazing!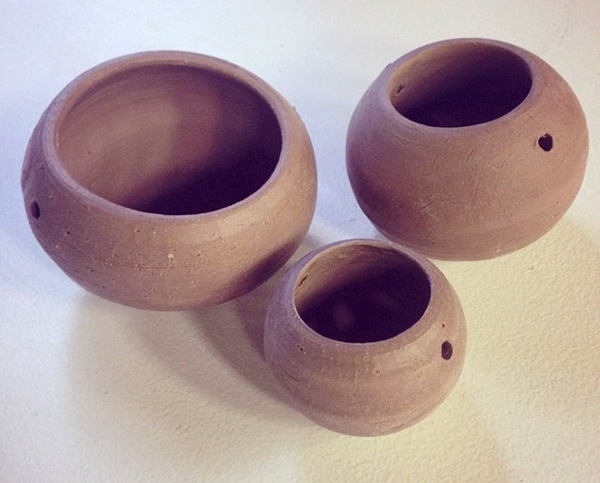 I had to do a lot of trimming on this family of plant hangers.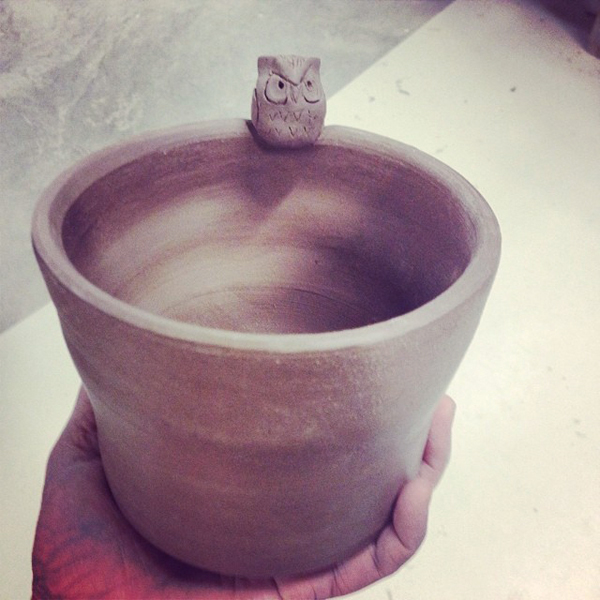 And I made a grumpy owl for this pot!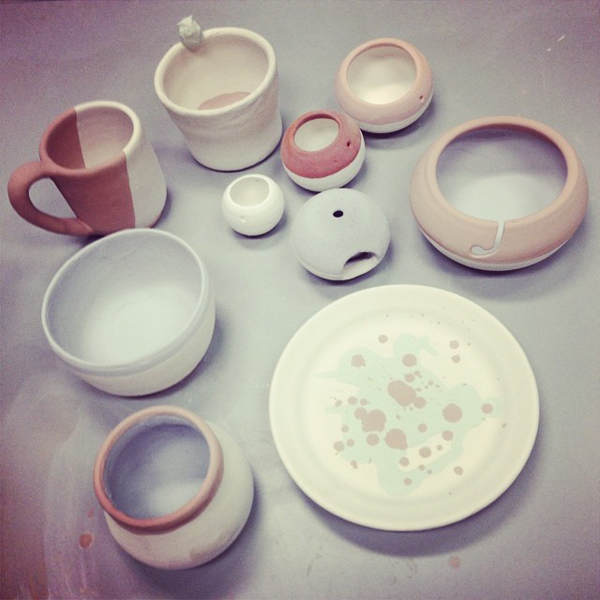 We had a glazing pot luck party on our last day of class. It was so much fun to snack and glaze and nibble and glaze. I can't wait to see how my stuff turns out!