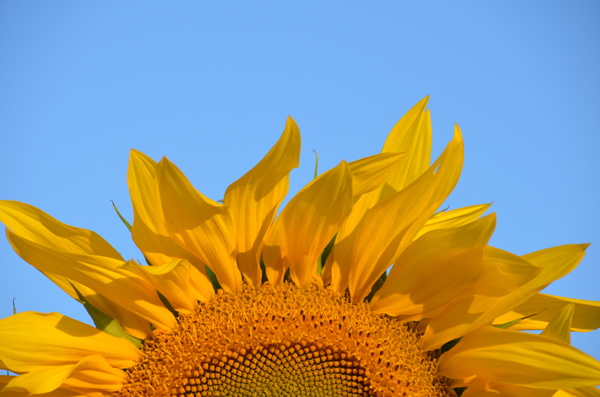 My friend Tina has been on sunflower watch for a couple weeks now. The field of sunflowers that I like to take pictures of each August is too far for me to check on every day so she reports on the bloom progress.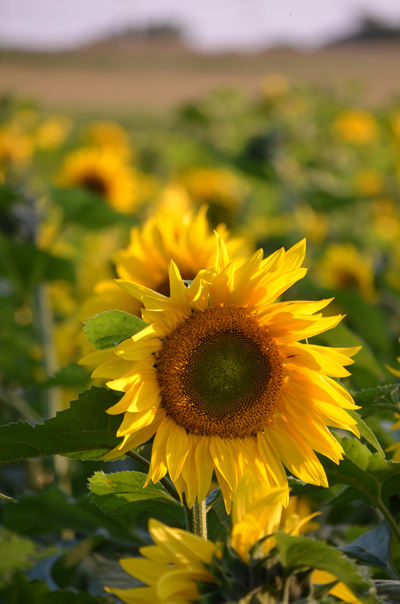 As soon as I got word the sunflowers were ready we headed out with cameras, boots and a ladder.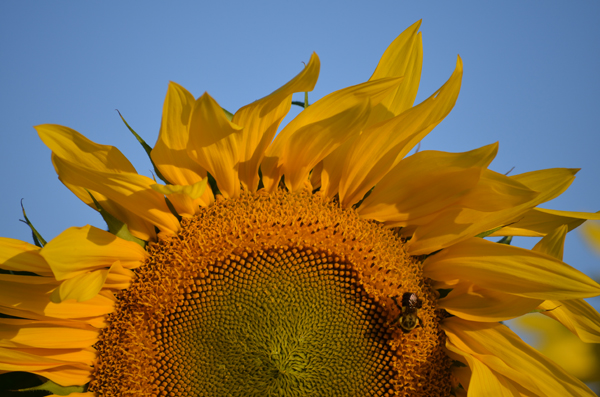 The bees were out in droves, but so busy, they don't mind us.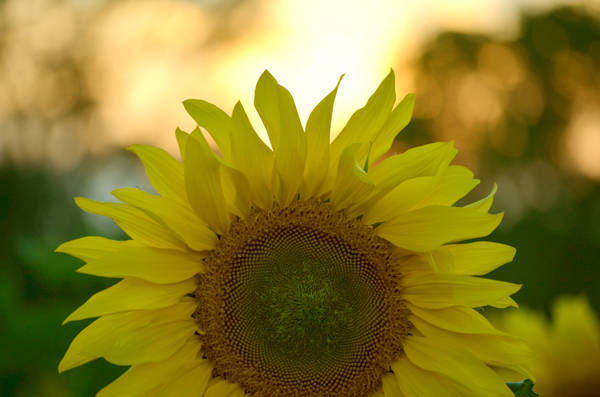 We timed our arrival for the golden hour.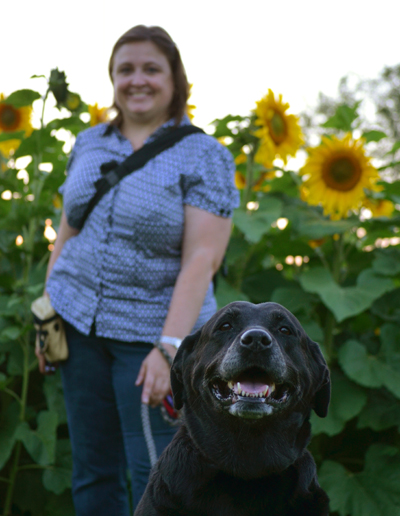 My friend Liz and her photo assistant, Sable, joined us.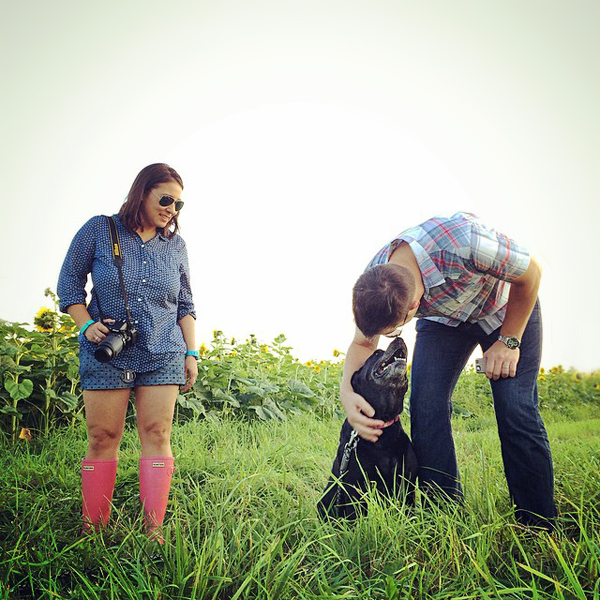 It's such a great late-summer tradition. I went looking for past photos and seems like I've been doing it for awhile!