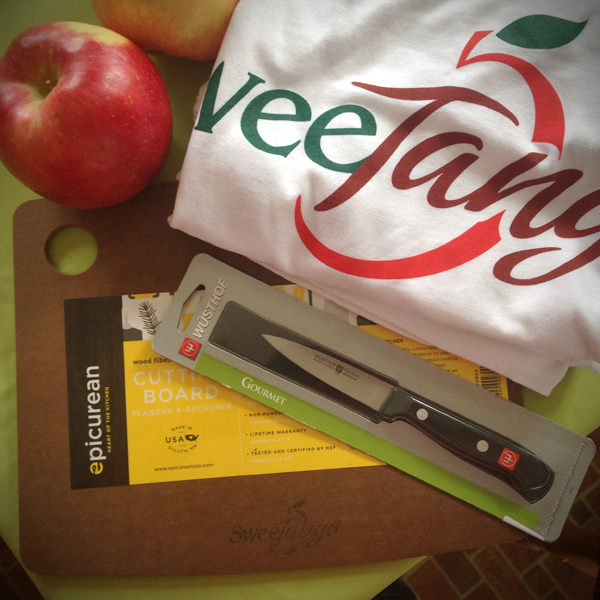 Longtime readers probably know about my obsession with Honeycrisp and designer apples in general. So much so, the folks at SweeTango sent me some SweeTango apples to sample and some other goodies. A SweeTango cutting board, a paring knife and two SweeTango t-shirts.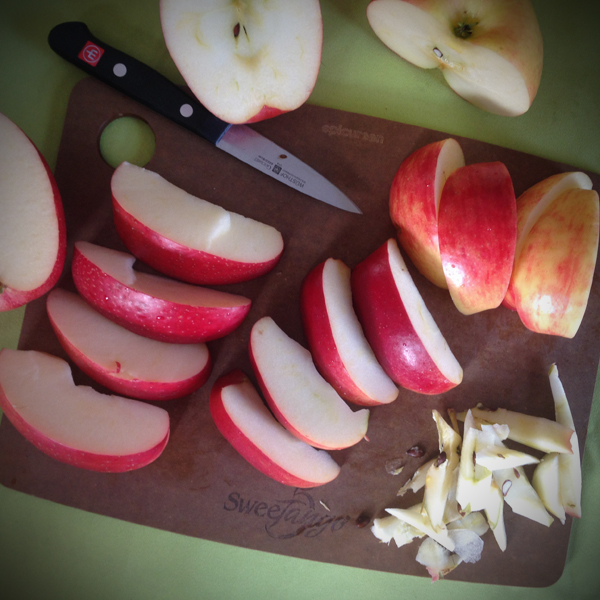 While we were home for Thanksgiving, I cut up some Honeycrisp, SweeTango (and another apple with a name I forgot, it wasn't catchy enough) for a taste test.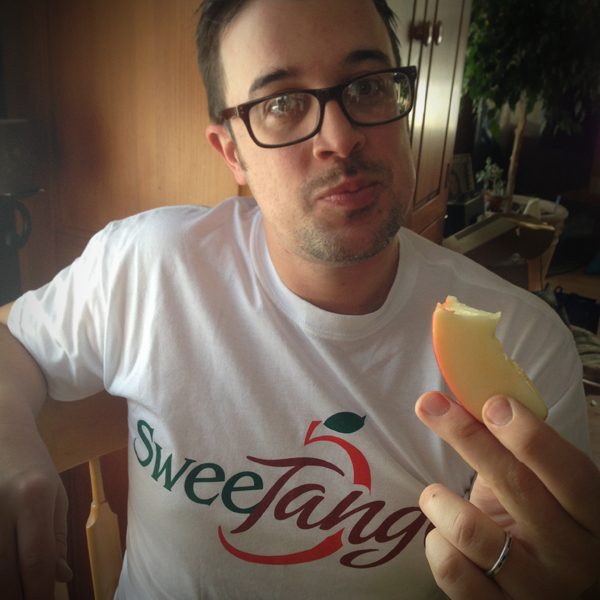 We all agreed that the SweeTango was just as crisp as the HoneyCrisp. Makes sense sinnce HoneyCrisp is a parent of SweeTango along with Zestar! (yes the ! is part of it's name. I've thought about becoming Jenny!). Aaron (who, you should know, loves sour stuff) liked the tartness of the HoneyCrisp.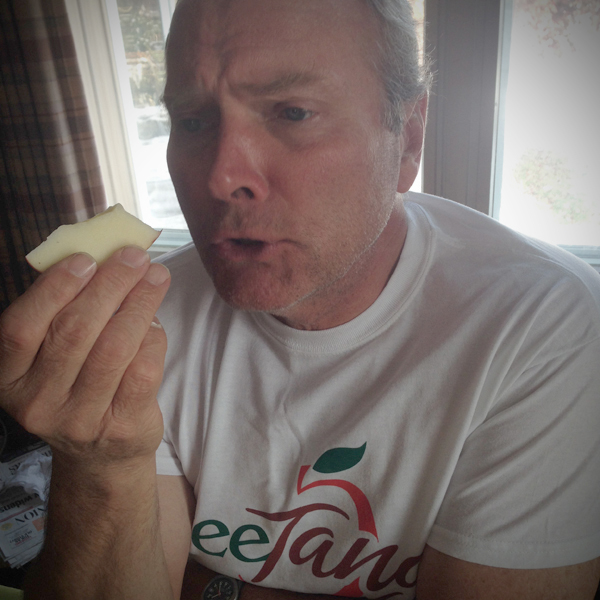 The rest of us really liked the sweeter SweeTango. The convenient thing is that SweeTango is ready to pick in early September and Honeycrisp is ready later in the month so I can have delicious apples the entire fall season.
SweeTango is so special you can follow them on Facebook | Twitter | Instagram | Pinterest