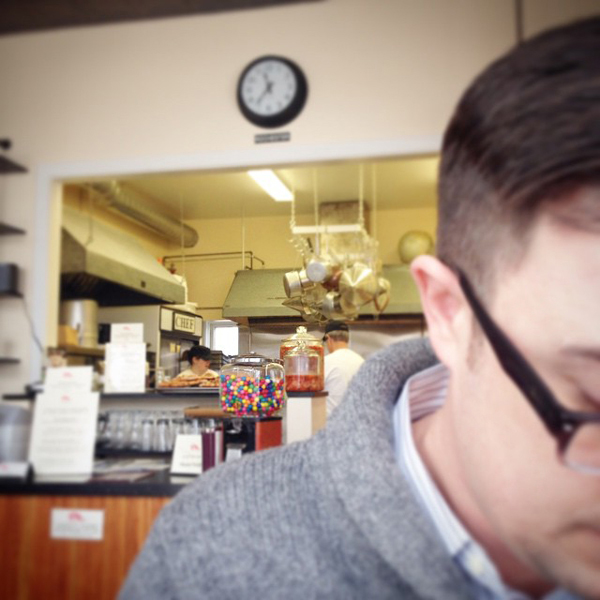 Next on my list of "MUST TRY" spots... after Fuego, was Atlas Eats. The minute I stepped inside, I wondered what took me so long. It's it a bit of an odd spot. A wee business building in the middle of a residential area. The inside is charming with globes and other vintage decor. Really they had me when I spied the jars of kimchee on the counter.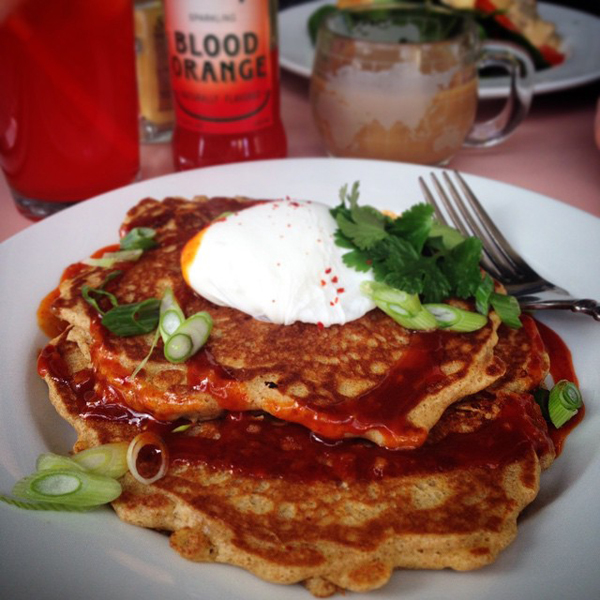 They have a really interesting brunch menu and I went for the kimchee pancakes. Unexpected and tasty.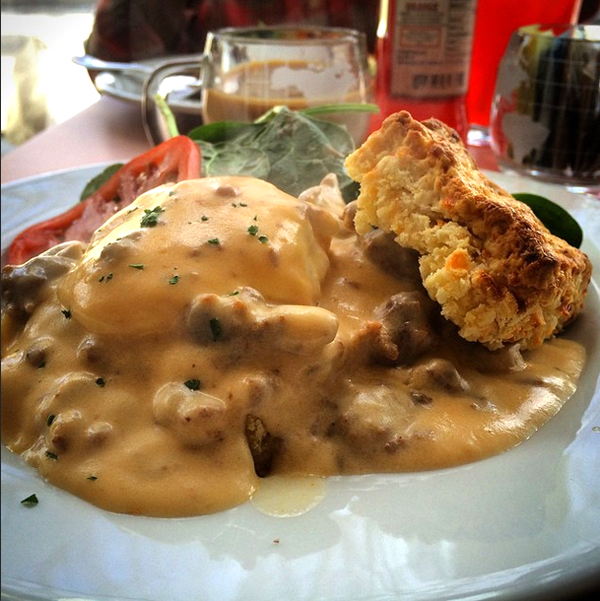 I ate a good bit of Aaron's bisquits and gravy too. Lots of flavor.