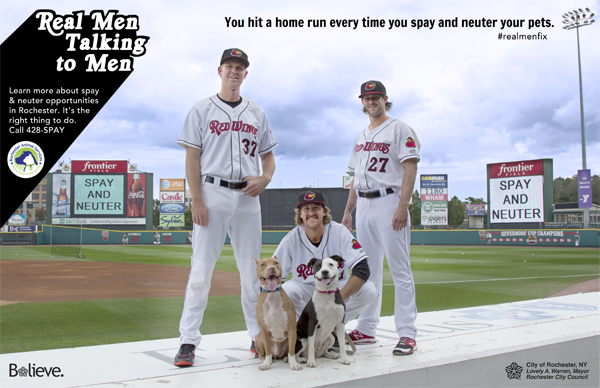 While most people know the benefits of spaying or neutering your dog, there are some that still choose not to do it for irrelevant reasons. Most of them are men that feel fixing your dog is not macho. Truth is, spaying/neutering is the only way to control the unwanted dog population. It also lowers health risks for your dog, curbs the desire to mark, be agressive and run away.
In order to help get this message out in Rochester, members of the Verona Street Animal Society, took on the challenge to create a campaign to show that real men fix their dogs. (Oh this goes for cats too!)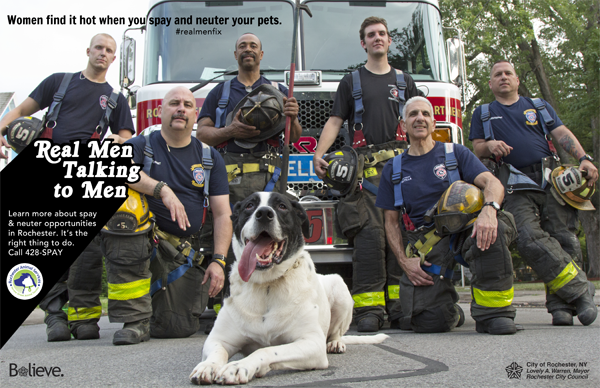 My friend Shireen came up with taglines and themes, found models and coordinated the photo shoots. My friend Liz set up the lighting, arrangements and photographed real men that live right here in Rochester. Baseball players from the Red Wings, lacrosse players from the Knighthawks, firemen from Rochester Engine 5 firehouse and more.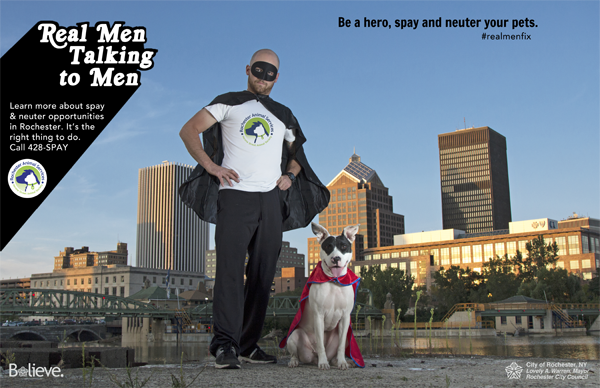 The photos turned out amazing and perfectly illustrate the taglines that show real men do the right thing by fixing their dogs. I was happy to help out by doing the poster designs.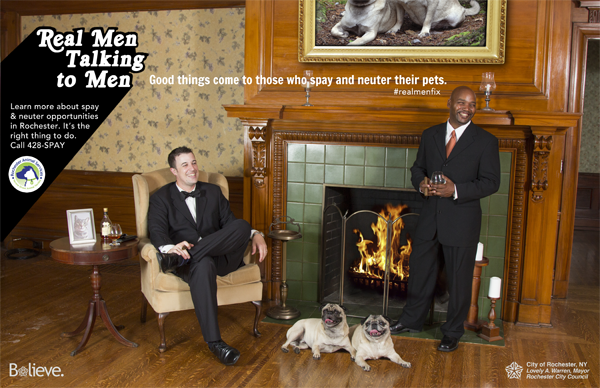 Doesn't that guy on the left and the pugs look familiar?! You can view all the posters in this public Facebook album -> http://bit.ly/realmenfixpix.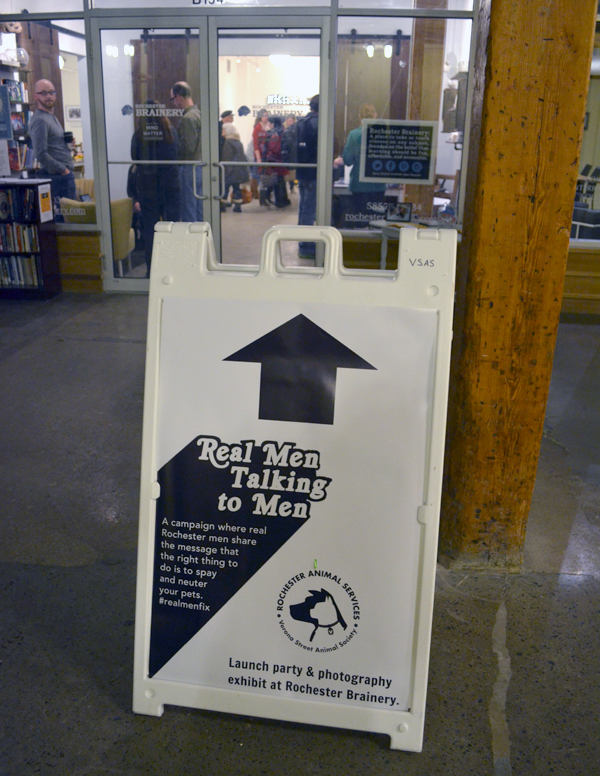 For a campaign this amazing you have to have a launch party. For one evening all the photos were on display at Rochester Brainery. Just in time for February - Spay and Neuter Awareness Month!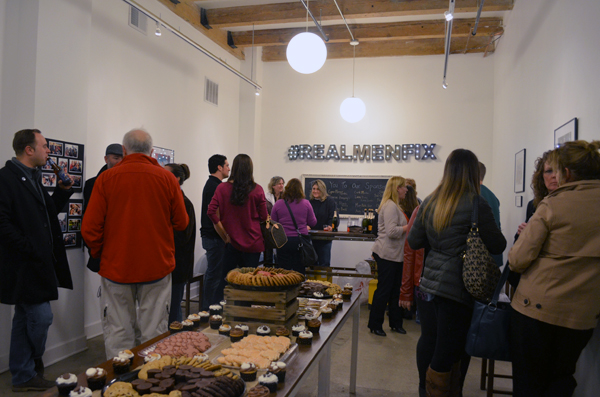 I should have taken more photos! This was towards the beginning of the show when people were starting to arrive. Soon both rooms were packed!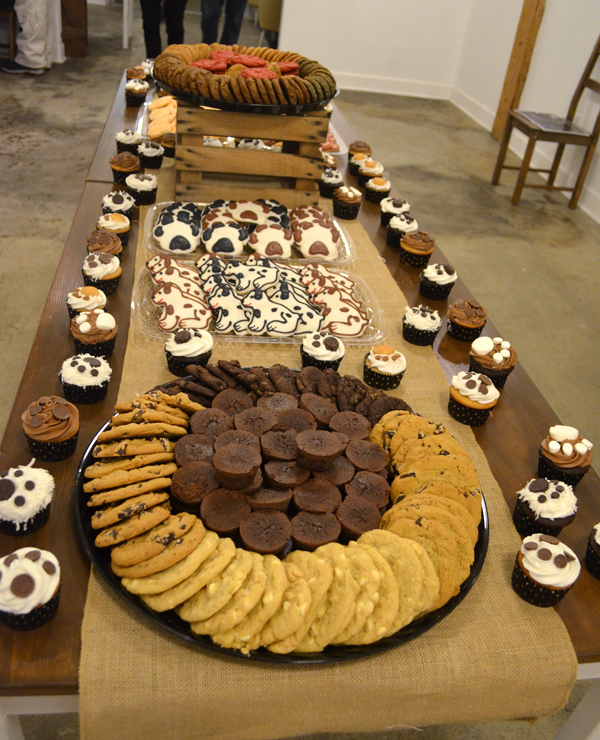 We had so many generous donations - beer from Genesee Brewery, adorable cookies and cupcakes and so many food donations from volunteers and supporters!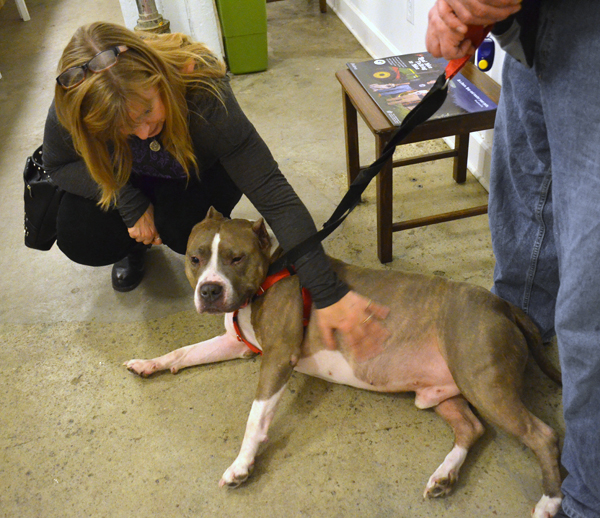 Samson, one of the campaign models came to opening to soak up attention and admiration.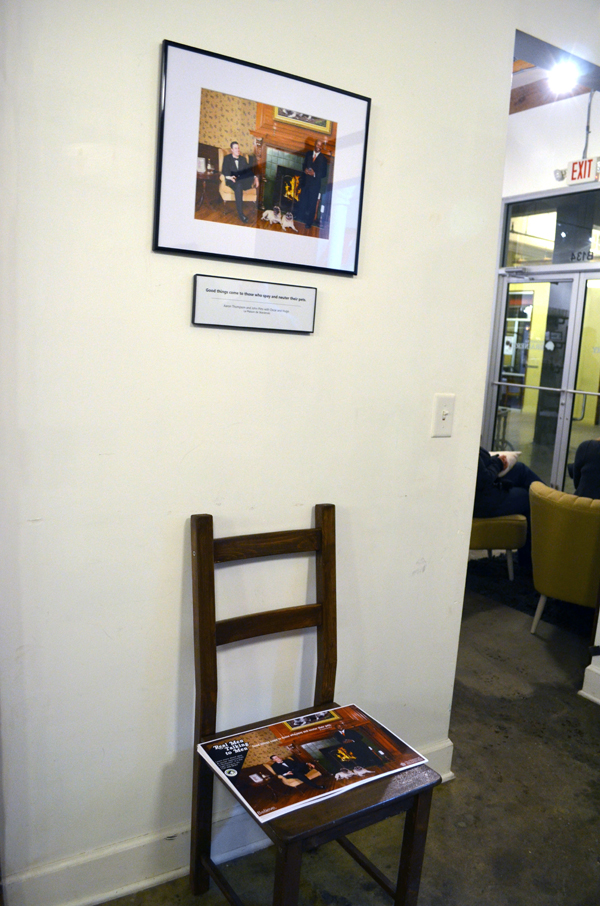 Here is Aaron's photo on display, along with a stack of posters below for people to take and hang to help spread the word.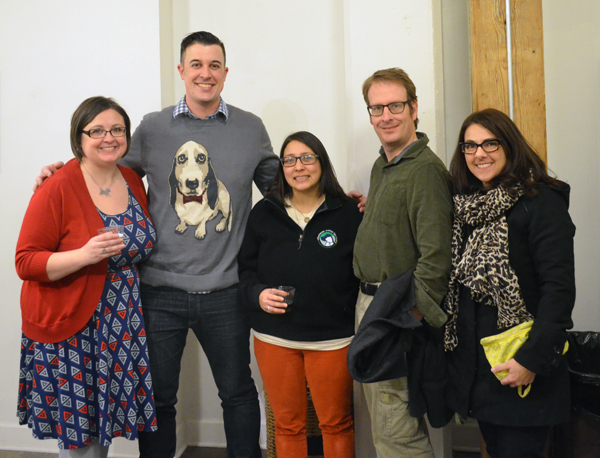 [Liz, Aaron, Me, Matt and Tina]
It was so nice for my friends to show up for the show! What a great night for Liz to see her hard work and talent pay off.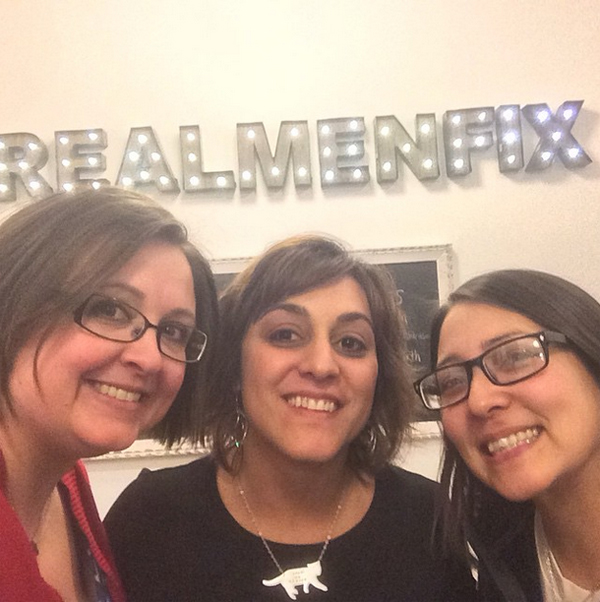 Huge thanks to these ladies, Liz and Shireen for their incredible work on this campaign. Stay tuned, there will be more to come through-out the year! [photo from Liz's instagram feed]